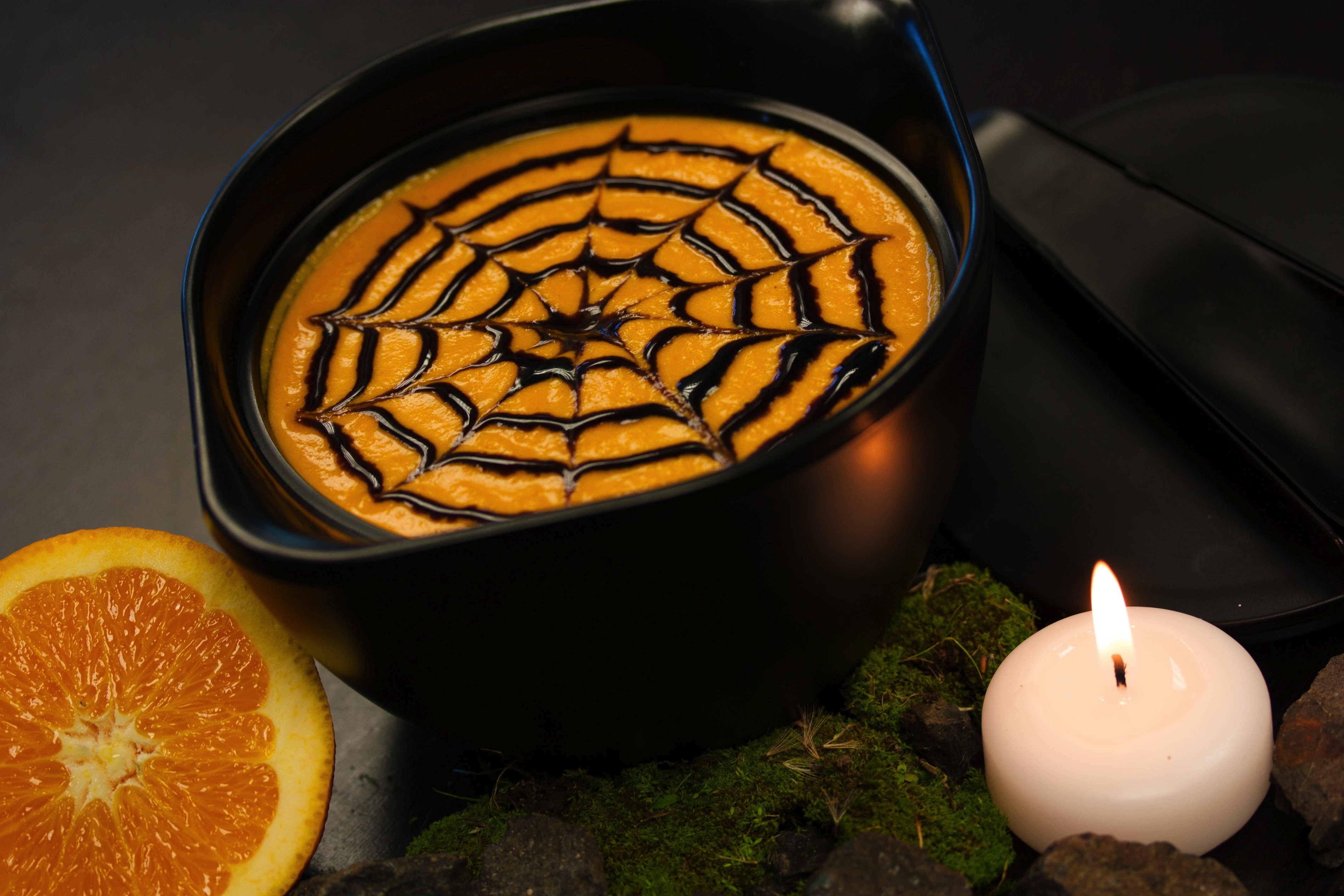 Ingredients
250 g carrots
3 oranges
200 g pumpkin
1 litre water
1 pinch of cumin
50 ml olive oil
salt
Instructions
Peel, wash and dice the carrots and pumpkin.
Sweat in a saucepan with the olive oil, then squeeze the juice of the three oranges over them.
Add 1 liter of water and simmer for 20 minutes.
Blend with a hand-held mixer then season with a bit of salt and cumin.
For additional flavor, add the zest of one of the oranges.
For a special Halloween effect, decorate with a spider web using balsamic vinegar caramel.
This recipe presented in a monbento® MB Lib.