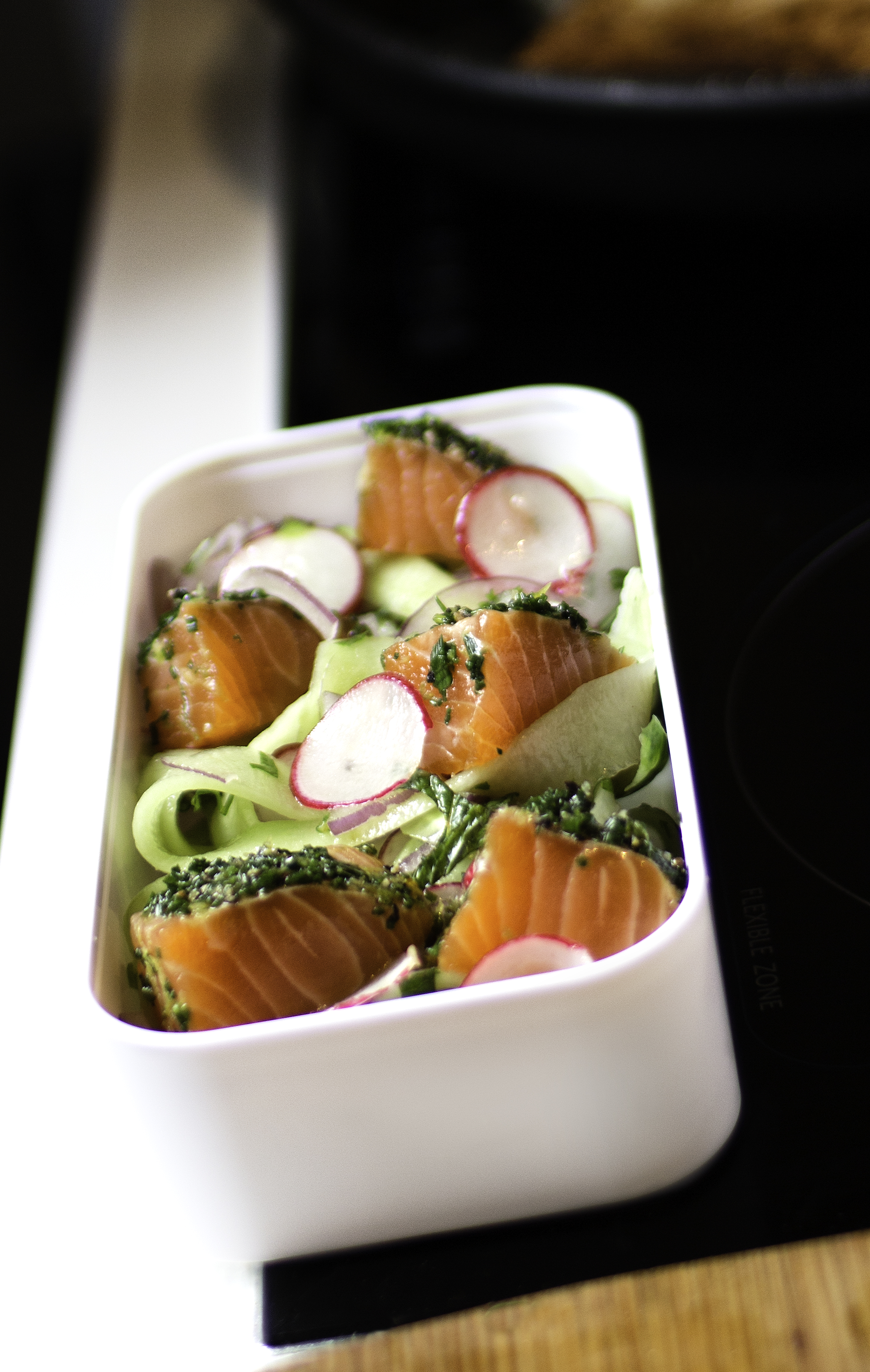 Ingredients
1 salmon steak (80 gr/ 3 oz)
½ cucumber
4 radishes
Pickling salt
1 Tbsp powdered sugar
1 Tbsp pepper
1 Tbsp pink peppercorns
Fresh chives and dill
Instructions
Dry the salmon steak with paper towelling, remove any bones with a pair of tweezers.
Cover the salmon steak with a mix of salt, pepper and sugar, and refrigerate for 20 minutes. Then rinse under running water and dry well.
Chop the chives and dill finely, combine with the pink peppercorns and "coat" the steaks with this mix.
Peel the cucumber, and using a vegetable peeler, cut into fine slices (like tagliatelle).
Make a small salad with the chopped radish, cucumber and a drizzle of olive oil.
Add the salmon cut into large cubes.
Add a few pansies or nasturtiums for a peppery flavour.
You can also use an entire salmon filet. (Refrigerate salted for two hours per kilogram (one hour per pound) of salmon.)