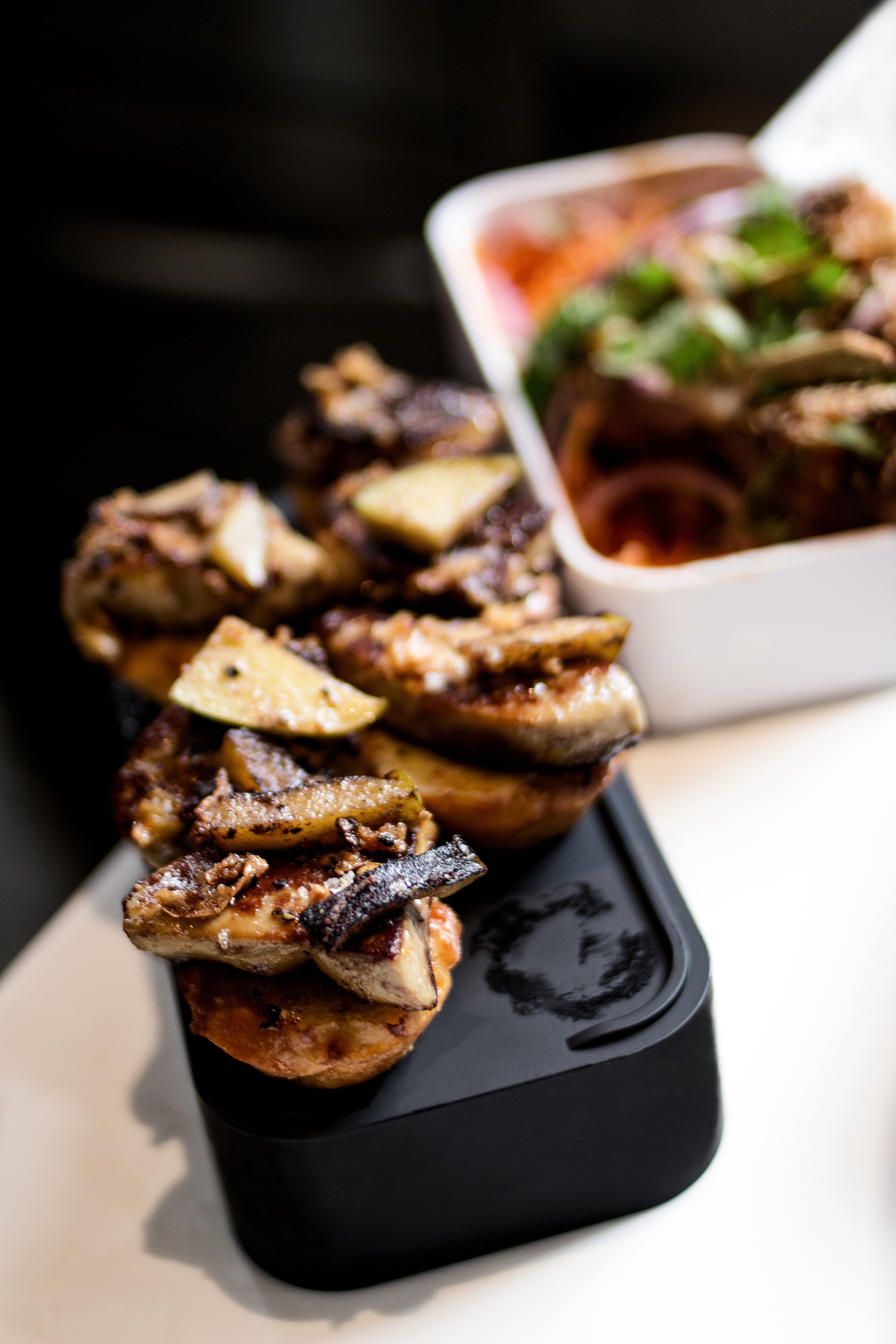 Ingredients
250 g (1/2 lb) raw duck foie gras
2 granny apples
1 Tbsp raisins
pinch of ground cinnamon
1 1/3 cup flour
3 eggs
1/4 cup milk
1/5 cup olive oil
2 tsp baking powder
Instructions
Mix the flour with the milk, eggs, olive oil and baking powder. (The batter must be smooth with no lumps.) Add raisins and a pinch of cinnamon.
Pour the batter into silicone muffin tins. Bake for 10 to 15 minutes at 350°F (180°C)
This recipe is a neutral base for savoury cupcakes, to which you can add the ingredients of your choice (ham, chives, Boursin cheese, chorizo, Swiss cheese, blue cheese, etc.). If baking a large cake, bake for 40 minutes.
When the cupcakes are baked, remove from muffin tin and cool on a plate.
Peel and slice the apple. Slice the foie gras thickly (1.5 cm (1/2 inch)). Fry the foie gras and the apple slices in a non-stick frying pan, caramelize and season with fleur de sel and coarsely ground pepper.
Top each cupcake with a slice of foie gras and apple slices. Eat hot at happy hour.