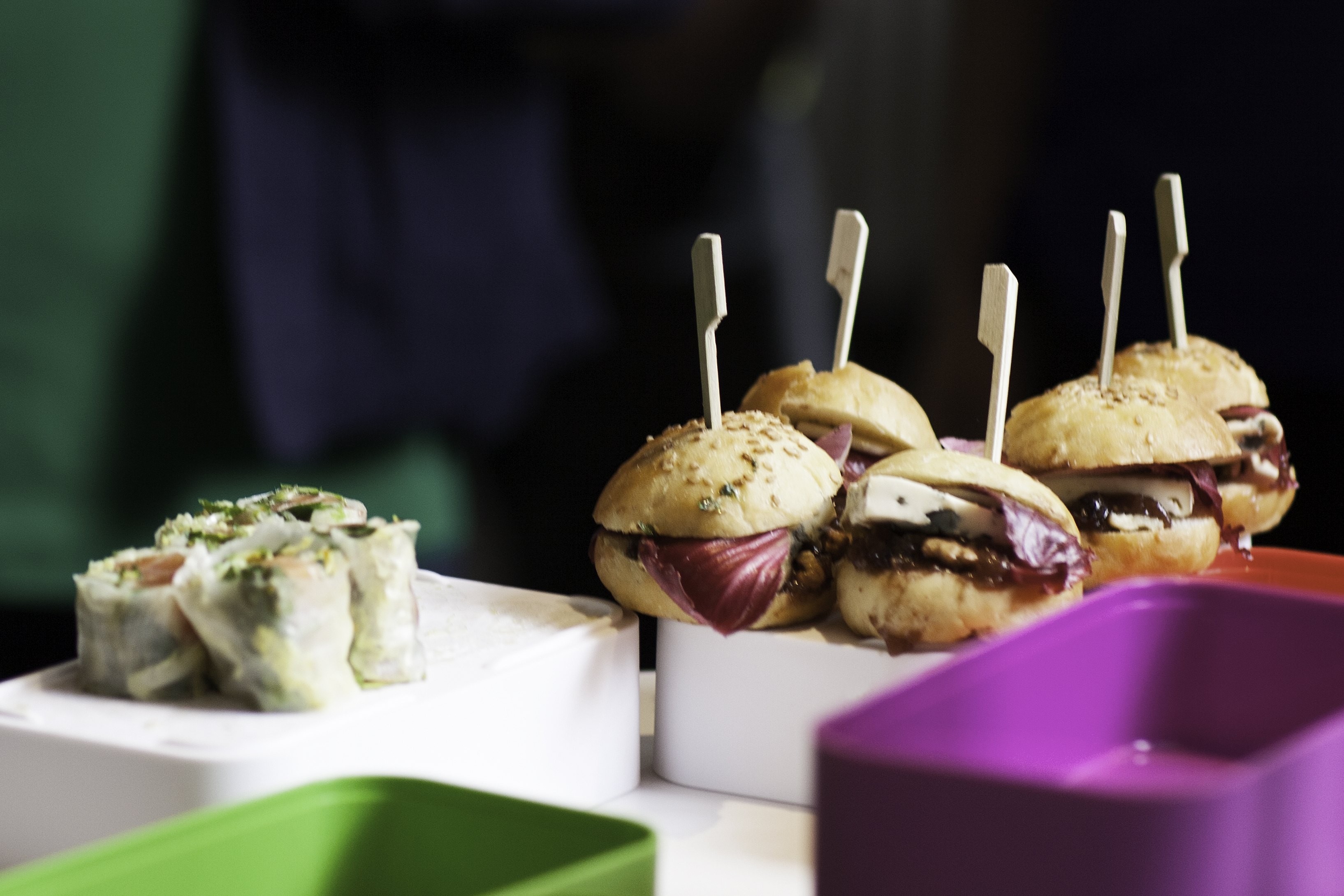 Ingredients
For the buns:
1 1/3 cup flour
10 g baker's yeast
2/3 cup milk
2 tsp butter
2 tsp sugar
Pinch of salt
For the garnish:
160 g Fourme d'Ambert cheese (nice and creamy)
A small jar of fig jam
A few walnut kernels
1 carmine or red endive or red cabbage
Instructions
Melt the butter in the warm milk, add the yeast, salt and sugar. (Do not heat the milk too much). Add the flour and knead slowly for 10 minutes. Cover with a cloth and let rise at room temperature for one hour (the dough should double in volume).
Fold the dough out onto a floured table and cut into eight pieces weighing 25 to 30 grams each, roll in the palm of the hand, and lay on a lightly floured baking tray. Brush each ball with egg yolk and sprinkle with poppy or sesame seeds. Let rise another 20 minutes.
Bake in the oven preheated to 410° F (210°C) for 12 minutes.
This recipe is ideal for making hamburger buns (80 grams each).
When the buns are cold, slice in two, garnish with fig jam, crushed walnuts, chips of Fourme d'Ambert cheese, and add a few red cabbage leaves.(for the bitter taste)
These mini sandwiches are great for eating at work or on a picnic. They're great with a sweet or savoury topping: you decide what you want to dress them up with…