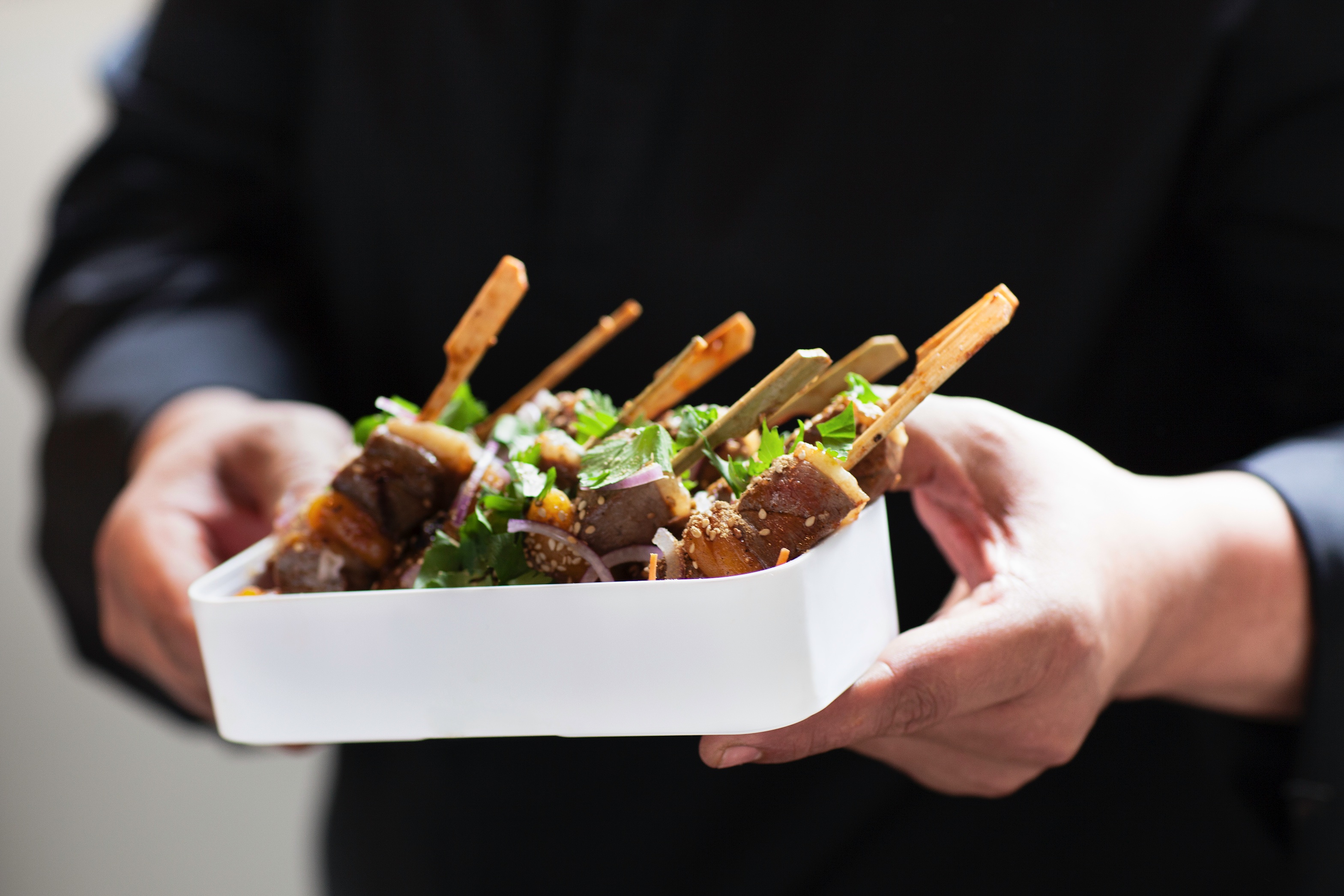 Ingredients
1 duck breast
8 dried apricots (moist)
½ red onion
Spices: cumin, fleur de sel, toasted sesame seeds
1 orange
3 tsp. soy sauce (lightly salted)
Fresh coriander
Instructions
Degrease part of the duck breast by folding over the skin. (You can keep the fat for cooking the kebabs). Cut the breast into 16 identical cubes and create small kebabs, alternating duck breast and dried apricots.
Lay the kebabs in a dish, season with fleur de sel and powdered cumin, cover with grated orange zest, orange juice, and soy sauce. Marinate for an hour or more in the refrigerator.
Brown the kebabs on all sides in a hot non-stick frying pan, then deglaze with the marinade, lower heat and reduce until the kebabs are caramelized and lacquered.
At the last minute, add the finely diced red onion, toasted sesame seeds, and fresh coriander leaves.
Eat hot.