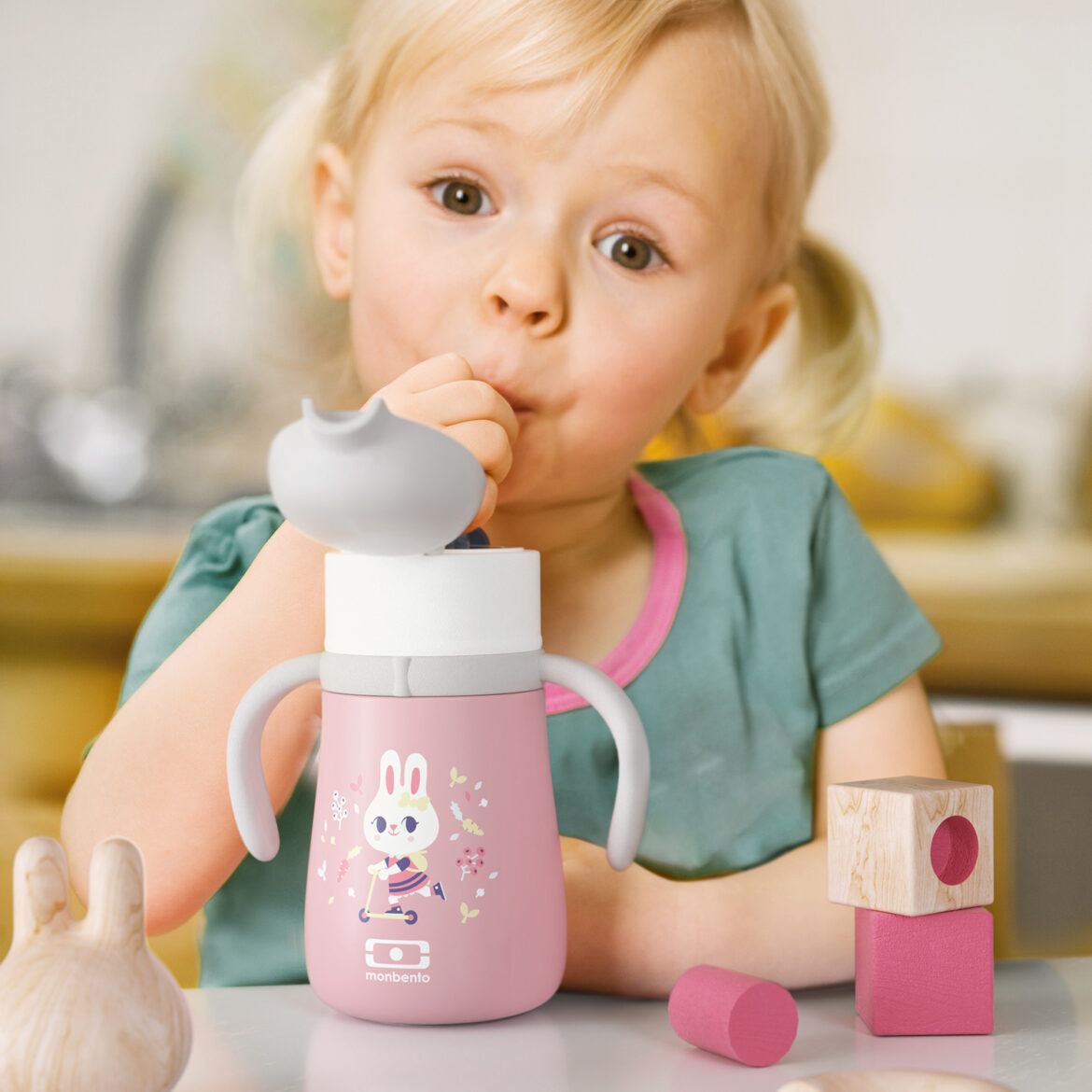 We don't need to tell you parents that children are much more active than us, adults!
Whether they are playing sports, in kindergarten, elementary school, with their friends or traveling, keeping them hydrated is essential. However, it is not always easy. And all the tempting sugary drinks, like juice boxes, are surely not helpful to make water their favorite drink!
It is up to us, parents, to make them understand that their health should always come first.
So count on us! We reveal you all the tricks to make your kids want to drink water!
How to encourage your child to drink more water?
Our little ones' bodies are full of water! To be healthy and stay in a good physical and mental shape, children need to drink more regularly than adults during the day. This is even more true when playing sports or in hot weather.
Your kiddos aren't the biggest fans of water? Do they think it has no taste? Here are some tips to make their mouth water (😉).
Setting an example
Teaching your kids that drinking water is important starts from a very young age! And remember that your child follows your lead! So to encourage them to drink water, set a good example by showing them that you enjoy it. Take your insulated water bottle or your reusable bottle everywhere you go with your kids and encourage them to follow your example.
Creating a routine
Define times during the day when kids will drink water: before school, at recess, at the end of the meal, before going to sleep… Children need points of reference to assimilate daily habits.
Always having water with you
Having water close to hand for kids, in a small, insulated water bottle or a reusable bottle with a pretty design is the best way to reinforce their independence while keeping them hydrated!
Presenting water in a playful way
A solution to make them want to drink? Choose water bottles! Kids' water bottle, which they will have chosen with you, will remind them to drink when you are not here.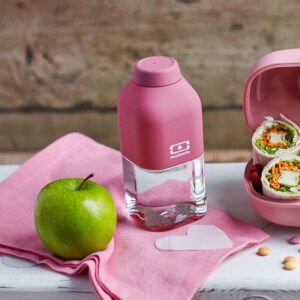 Why choosing a reusable water bottle for my child?
Are you looking for a way to reduce your waste? Do you want to make your children adopt eco-friendly habits with you?
Well, we have the key to help you in this process: give your child a reusable water bottle.
No more disposable plastic bottles! Limit your family's plastic consumption by investing in a reusable and washable bottle.
What age should my kids be to adopt their first reusable bottle?
They can start very early! Reusable bottles are a perfect transition to baby's bottles. However, before 4 years old, your child will need your help to drink without spilling water everywhere.
From the age of 4, you can provide them with a 330 ml (11 floz) small reusable bottle, or a 360 ml (12 floz) insulated bottle with straw.
At school, being well hydrated means being perfectly focused! If kids are slightly dehydrated, they can become tired very fast and cause their attention to wane. From primary school onwards, opt for the 360 ml (12 floz) insulated water bottle with a convenient sports cap.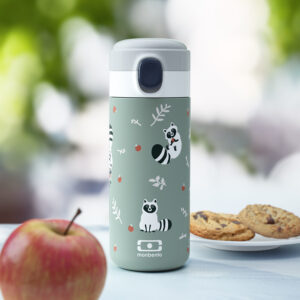 You can also add your child's name on the bottle! A customized bottle = less risk to exchange it at recess!
What's the best bottle for my child?
1.     Capacity
To make it easy to transport without overloading their schoolbag, choose a water bottle with a maximum capacity of 330 ml (11 floz), 360 ml (12 floz) or 500 ml (17 floz) for kids under 10 years old.
2.     Easy to use
The youngest ones need a reusable bottle that is easy to handle independently, and with a straw, it's even better! Start with an evolving water bottle with handles that will follow them to kindergarten.
3.     Materials
Resistant, safe and healthy are the three adjectives that should define the bottle chosen. A BPA-free plastic bottle will be lighter to use and carry. A stainless-steel bottle will be more resistant and insulated to keep your child's water cool.
4.     Type of cap
The choice is yours! Regular cap, cap with a straw or sports cap the important thing is they guarantee airtightness! For the little ones, start with a cap with a straw for a smooth transition from baby's bottle to glass of water.
5.     Easy to clean
A water bottle can quickly show signs of mold if not properly maintained. With the MB Stram bottle with a straw from monbento, you can remove every part to easily clean the inside of the straw! To take care of your child's new companion, let it fully dry before closing the cap if your bottle is empty.
Insulated bottle or BPA-free plastic bottle?
Whether it's an insulated bottle or a reusable plastic water bottle, each option has an advantage:
 If you decide to give your little adventurers an insulated bottle, they'll have a cool drink for hours!
 Choosing a BPA-free water bottle means a lighter schoolbag!
To sum up, the reusable water bottle is the perfect solution to keep your kids hydrated throughout their busy days.  A first zero-waste habit for your family!
With their reusable bottle and lunch box, your little explorers are ready to live tasty adventures!