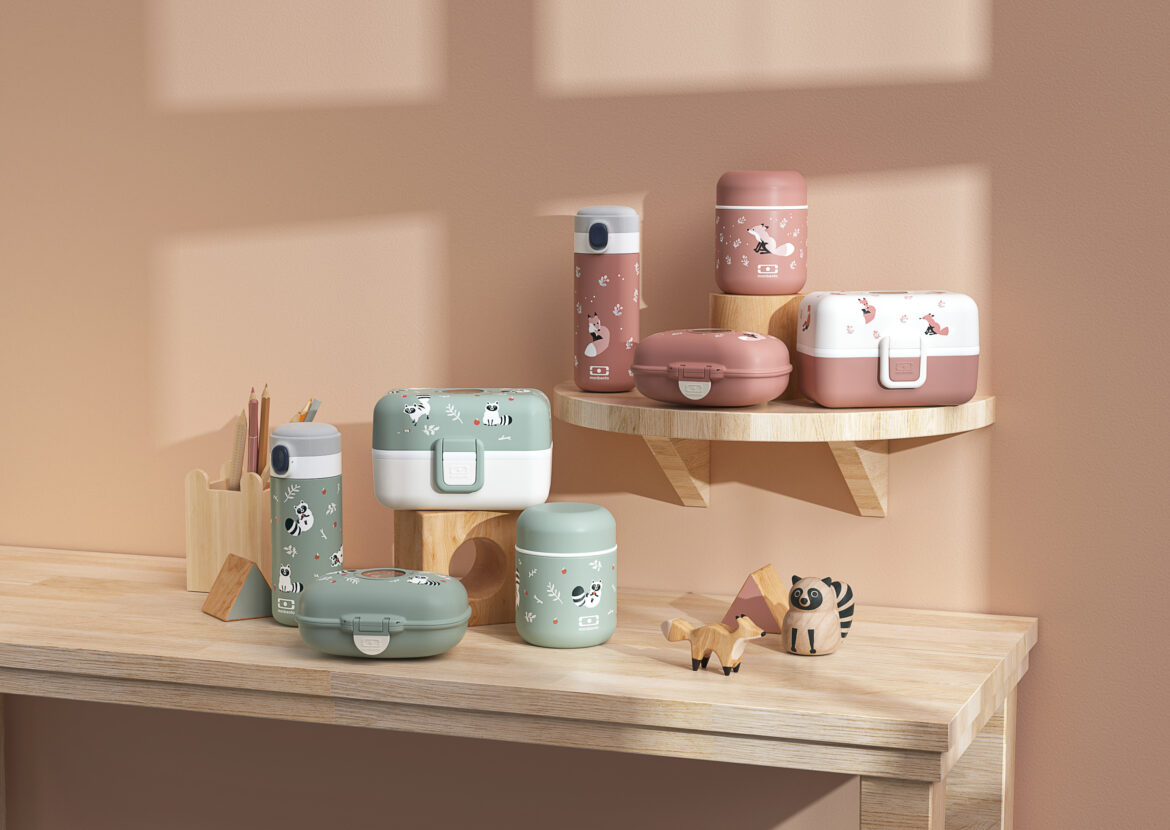 Dear parents, you have probably noticed that lunch boxes for children come in all sizes and colors. That is enough to make you go a little nuts, after thinking you could choose it in just a few minutes and move on to something else!
So how do you choose the best to-go lunch box for your kids? What should you look for first?  What is the ideal lunch box design for your child?
No worries, monbento is here to help you choose the best lunch partner for your little adventurer!
Why using a lunch box for my child?
Here are the 3 main reasons why you should adopt a kids lunch box for your little foodie:
Whether in kindergarten or elementary school, there are plenty of opportunities to bring lunch to school. Does your child have allergies and need a special meal? Would you like to prepare your child's lunch yourself? Is the school organizing a trip that requires a homemade picnic? So, get ready for the beginning of the new school year choosing the right box!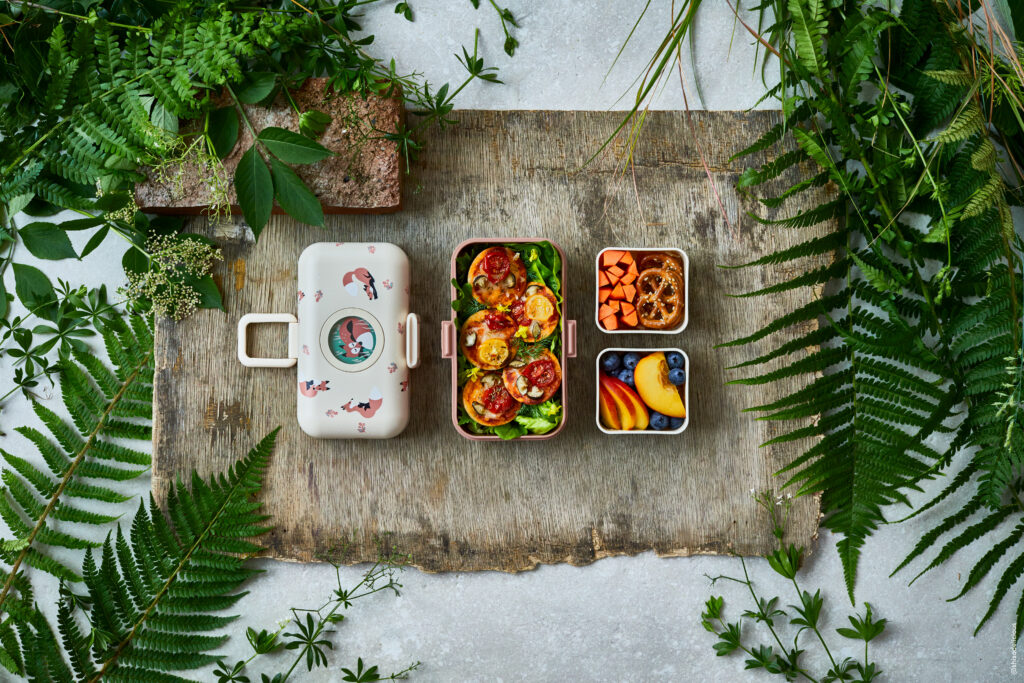 Did you know that monbento offers you the possibility to customize your lunch and snack box with your  kids' name?
A lunch box for your baby's meals
When your kids go to their nanny's or nursery, do you have to provide their  meals? Are you going away for the day and need to take a little dish made with love, fruit and vegetables for baby? Place a small insulated box into the changing bag!
No matter where you are going on vacation: your kids' lunch box will be along for the ride! Tired of bland and boring sandwiches at the highway rest area? Pack a consistent meal for a break on your way.
And if it's the weekend and you want to enjoy some family time, nothing's better than a picnic! Bento boxes will take part in all your outdoor adventures!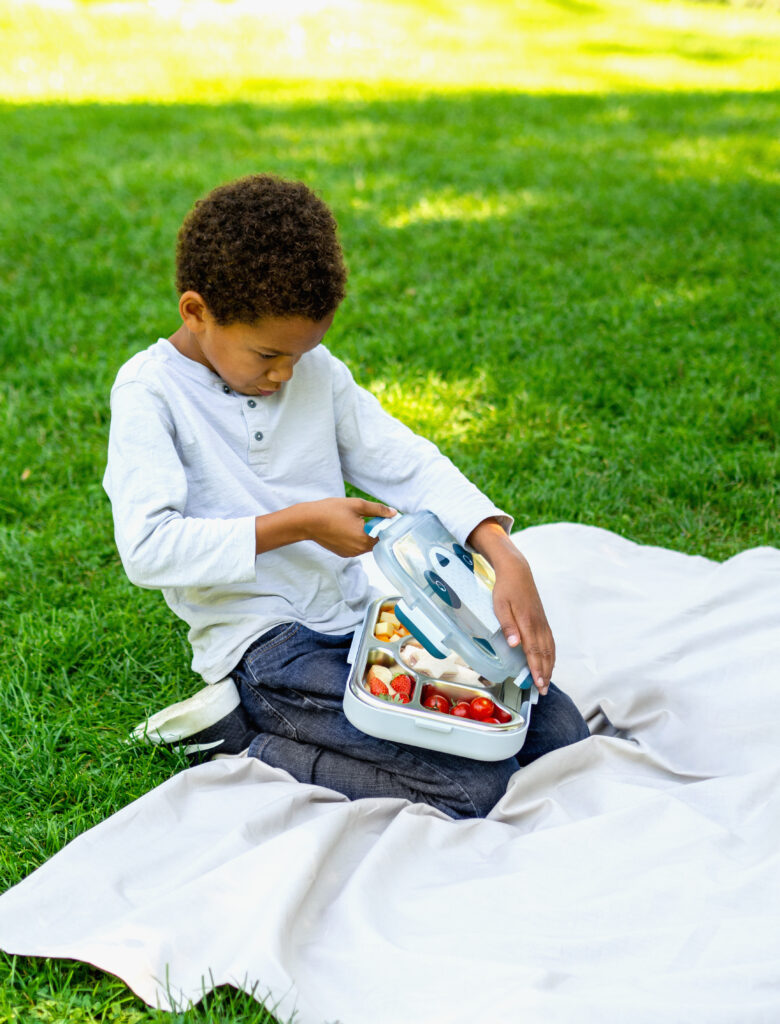 What should be the priority when choosing a lunch box for your child?
At monbento, we are here to make your daily life easier! That's why have established a list of criteria that the ideal lunch box for children should meet:
– Safety: the materials used must be heat-resistant, BPA-free and food certified.
– Resistance: the bento box must be designed to adapt to a child's wild daily life, with rounded edges to provide greater resistance in case of impact.
– Airtightness: do parents want to find all the sauce from the meal at the bottom of their kids' bag? Answer is no obviously! So opt for a box where at least the main compartment is sealed with a silicone seal.
– Right capacity: lunch break means time to fill up on energy to grow up well! Choose a box that fits the child's appetite and physiological needs.
– Design: delicious meals + fun box = a success for your little one!
– Practicality: you need to adapt the use according to the age of your child.  Your choice may also differ whether they use it on their own or with the help of an adult.
– Easy to clean: go easy on yourself! A dishwasher-safe or easy hand-washable lunch box will be your daily ally!
– Compartments: a nice presentation will encourage little ones to taste and discover new flavors!
– Durability: we're not teaching you anything, children have a tremendous capacity to lose their little belongings. So let's anticipate! Make sure that spare parts are available in case of loss or breakage. This ensures a longer life!
And guess what? Our range of children's lunch boxes tick all these boxes!
Insulated or reheatable lunch box?
An insulated lunch box will keep the meal warm or cold for several hours. If your kids' cafeteria does not have a microwave or refrigerator, this is the lunch box they need!
A microwave available? Choose a regular bento lunch box for children.
Planning a cold meal? Let your creativity express itself: organize the meal in a compartmentalized tray! And to make it easy to transport while keeping it cool, complete your little foodie's meal set with an insulated bag.
How about preparing their bento box together?
Making your apprentice chefs help you prepare their bento box will cultivate their interest in food! Preparing healthy, homemade meals allows your child to develop their creativity by making their own colorful, compartmentalized meal tray.
It's also an opportunity to practice maths and measurement concepts learned at school in a more fun way!
What accessories should they bring with their lunch box?
Your little explorers will probably need more than a lunch box to face their everyday adventures!
Match it with accessories: biodegradable plastic cutlery, an airtight bottle, an insulated water bottle, a personalized snack box to fill up on adventure and fresh water.
You now have all the information you need to make the right decision!