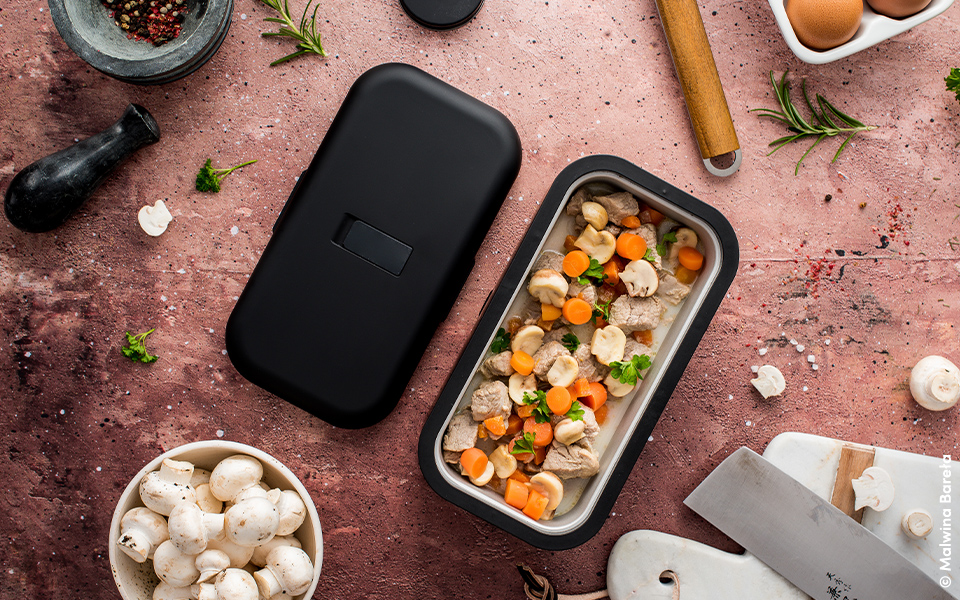 Ingredients
2 tbsp of butter
1 sprig of rosemary
1 sprig of thyme
1 bay leaf
1 garlic clove, peeled
1 shallot, chopped
200 g of veal shoulder, trimmed and cubed
50 ml of dry white wine
300 ml of chicken or veal broth
1 small carrot, sliced
100 g of button mushrooms, sliced
50 ml of crème fraiche
1 egg yolk
Salt
Pepper
Lemon juice
A few sprigs of parsley, chopped
Instructions
In a saucepan, heat one tablespoon of butter.
Add the rosemary, thyme, bay leaf, the whole garlic clove and shallot and sauté for 3 minutes.
Add the meat and sauté for another 5 minutes or until browned on all sides.
Pour in the wine and broth. Add the carrot and simmer for one and a half to two hours or until the meat is very tender.
In a frying pan, heat the second tablespoon of butter and sauté the mushrooms for 6 to 7 minutes. Season and transfer them to the simmering pan.
In a bowl, mix the crème fraiche with the egg yolk until they are perfectly combined. Pour it into the meat mixture, stir and cook for another 5 minutes. Season to taste with salt, pepper and lemon juice at the end of cooking.
Place a portion of blanquette in the MB Warmer, sprinkle with parsley and close the bento box.
Reheat on program 1 (15 minutes) before eating.