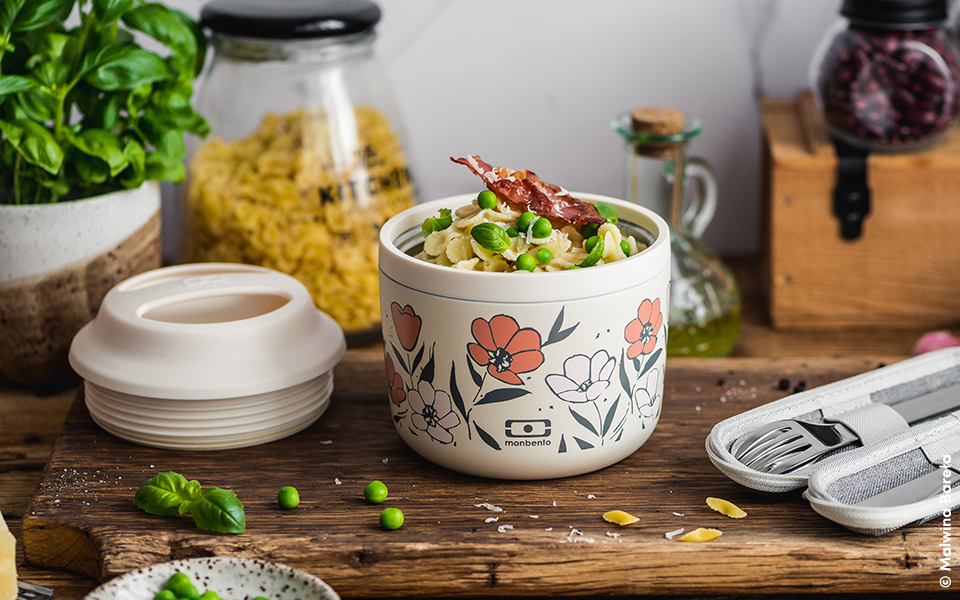 Ingredients
1 small onion, finely chopped
1 garlic clove, minced
50 g of peas
100 g of small pasta
1,5 cups of vegetable broth
Salt
Pepper
A few pinches of nutmeg
2 tsp of butter
2 tbsp of grated Parmesan cheese
Fresh basil leaves to sprinkle
Olive oil
Bacon
Instructions
In a pan, heat the oil. Add the onion and the garlic clove and sauté for 3 minutes. Add the ham, peas and vegetable broth.
Cover and cook until pasta is tender. Add more vegetable broth if needed. Season to taste with salt, pepper and nutmeg.
Add the butter and Parmesan cheese, stir and cook for another minute.
Place the pasta risotto while it's still warm in the MB Element insulated bento box and sprinkle with a few basilic leaves before closing it.
Presented products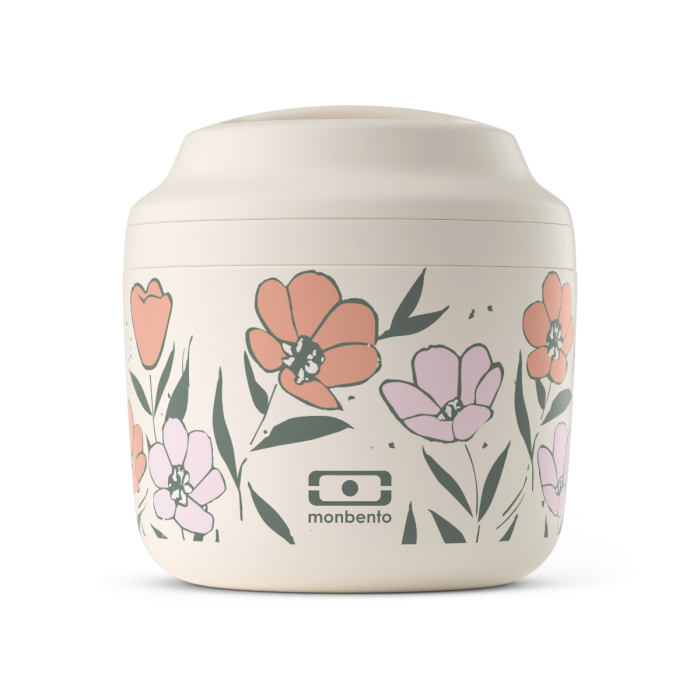 MB Element graphic Bloom
The insulated lunch box
Acheter