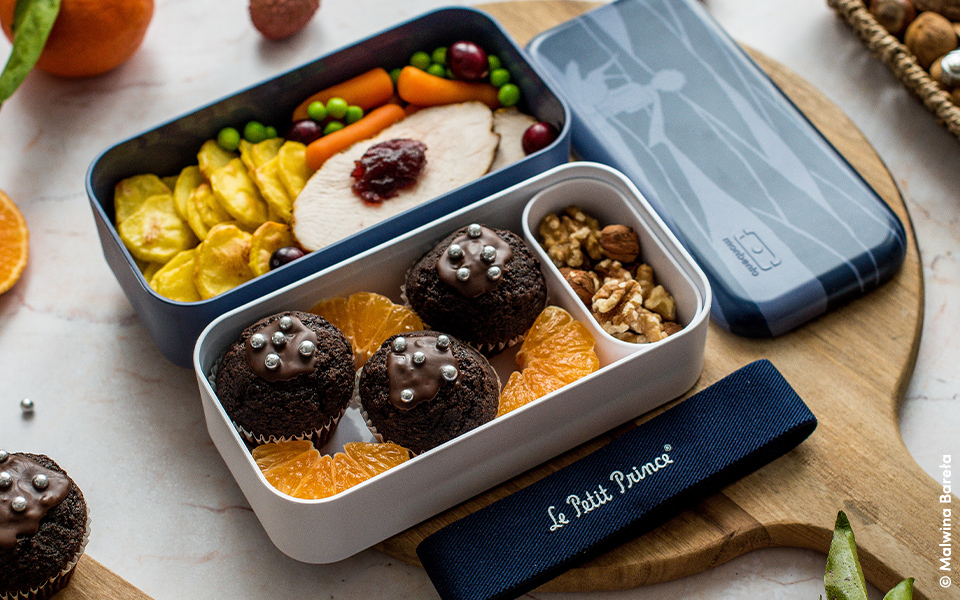 Ingredients
For the roasted turkey:
1 turkey breast, skinless (about 700 g)
5 tbsp of fresh orange juice
5 tbsp of olive oil
1 tsp of sweet paprika powder
1 tsp of chopped fresh thyme
1/8 tsp of black pepper
1/2 tsp of salt
For the homemade potato chips:
200 g of small potatoes
1 tbsp of olive oil
1 pinch of salt
1 pinch of garlic powder
Instructions
For the roasted turkey:
Place the turkey breast in a container with a lid.
In a bowl, mix the orange juice, olive oil, paprika, thyme, pepper and salt.
Pour the marinade over the meat and coat well before closing the lid.
Place in the refrigerator for 12 hours.
Take the turkey out of the refrigerator about 30 minutes before cooking and place it in a roasting pan with the marinade.
Preheat the oven to 180°C.
Roast uncovered for 1 hour or until the meat's internal temperature reaches 75°C.
Remove from the oven and let cool before cutting the turkey into medium-sized slices.
For the homemade potato chips:
Preheat the oven to 180°C.
Peel and slice the potatoes.
In a large bowl, sprinkle the potato slices with olive oil and season to taste.
Place them on a baking sheet previously covered with a baking mat.
Bake for 30 minutes or until the potato chips are crispy.
Let cool and place them in the MB Original bento box. Add the roasted turkey slices, some seasonal vegetables and a cranberry sauce.
Enjoy with seasonal fruit and chocolate treats for dessert.
Malwina's tip: for even more flavor, you can cook the chips and turkey at the same time.