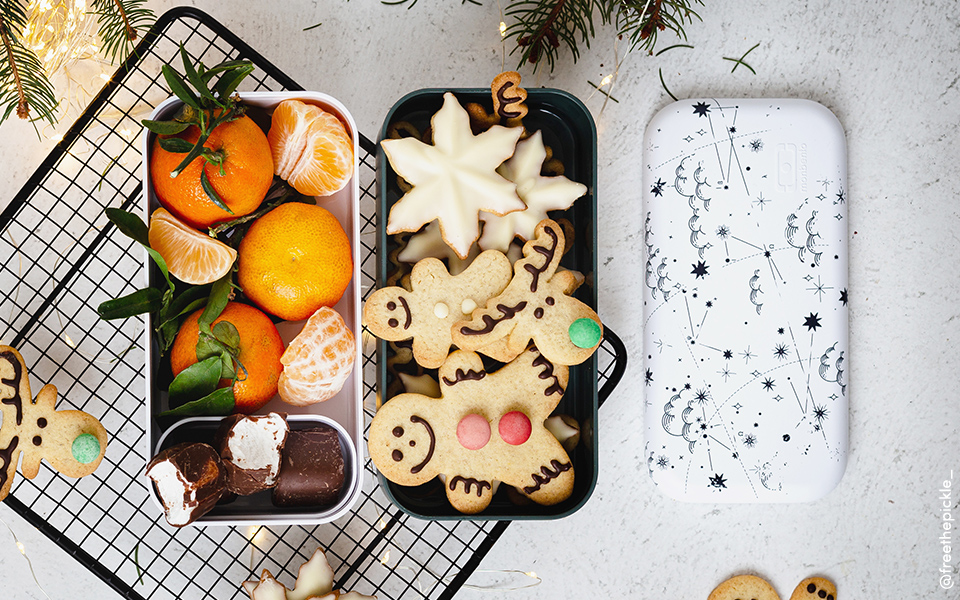 Ingredients
For the shortbread cookies:
180 g of soft butter
180 g of sugar
1 egg
1 egg yolk
½ tsp of vanilla powder
350 g of flour
For the shortbread cookies decoration:
Dark and/or white chocolate
M&M's, Smarties or small pieces of cranberries
Instructions
For the shortbread cookies:
Preheat the oven to 180°C.
In a large bowl, beat the soft butter with the sugar until obtaining a creamy consistency. Add the egg and egg yolk, then the vanilla and finally the flour.
Form a ball of dough with your fingers and flatten it into a disk.
Wrap the disk in a beeswax wrap. Place it in the refrigerator for at least 30 minutes.
On a floured kitchen counter and with a rolling pin, roll out the dough. Then, using cookie cutters, cut out the shortbread cookies. Repeat the process until the end of the dough.
Natacha and Daniela's tip: if the dough becomes hard to handle, place it in the fridge again.
Place the shortbread cookies on a baking sheet previously covered with a baking mat and bake for 10 minutes. Once out of the oven, the shortbread cookies are fragile, wait 15 minutes before handling them.
For the decoration:
Melt the chocolate in a double boiler and use a pastry bag with a fine tip to decorate the shortbread cookies.
Use the chocolate to stick the M&Ms or Smarties.
You can also dip the cookies into melted chocolate to enjoy chocolate-dipped shortbread cookies.
Let the chocolate set well before placing the cookies in the MB Original bento box.
Natacha and Daniela's zero-waste tip: if there is some chocolate left after decorating the shortbread cookies, you can make French mendiants! This recipe is very easy: place a teaspoon of chocolate on a plate covered with a baking mat and sprinkle nuts, dried fruit or candy on top of each chocolate disk. Place them in the refrigerator or let the chocolate set at room temperature.