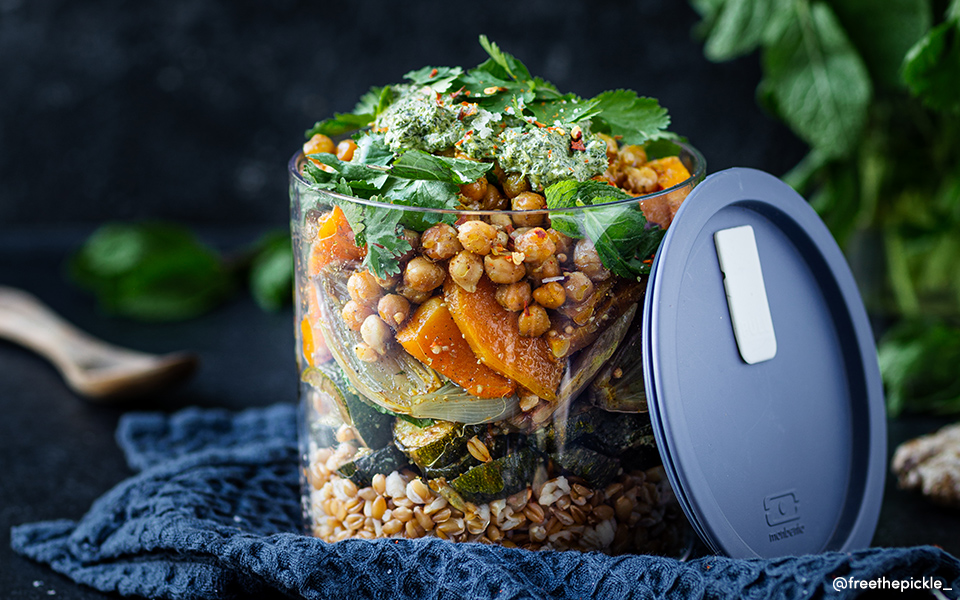 Ingredients
For the salad:
½ butternut squash (about 450 g)
5 large shallots
2 zucchinis (about 250 g)
230 g of canned chickpeas
180 g of Einkorn
For the marinade:
2 tbsp of olive oil
2 tbsp of garam masala
½ tsp of garlic powder
½ tsp of salt
½ tsp of mustard powder
For the mint chutney:
1 large bunch of cilantro, coarsely chopped
1 large bunch of mint leaves, coarsely chopped
15 g of fresh ginger, peeled and chopped
1 garlic clove, peeled and coarsely chopped
½ tsp of chili flakes
The juice of one lemon
125 g of Greek yogurt
Salt, pepper
Instructions
Preheat the oven to 190°C.
Peel and chop the squash, shallots and zucchinis.
In a bowl, mix all the marinade ingredients. Add the vegetables and drained chickpeas. Mix to coat the vegetables evenly with marinade.
Transfer to a baking sheet previously covered with a baking mat and spread out the vegetables.
Bake in the oven at half-height for 40 minutes.
Bring a large volume of water to a boil and cook the Einkorn for about 40 minutes. Once cooked, drain and set aside.
To prepare the chutney, place the chopped cilantro and mint leaves, ginger, chili, lemon and a little bit of salt and pepper in a blender. Blend until obtaining a fine consistency.
Add the yogurt and blend again. Set aside in a cool place.
Once the various ingredients are cooked, assemble the salad in the MB Jar transparent container and pour a generous amount of chutney on top. Add a few aromatic leaves on top.
Presented products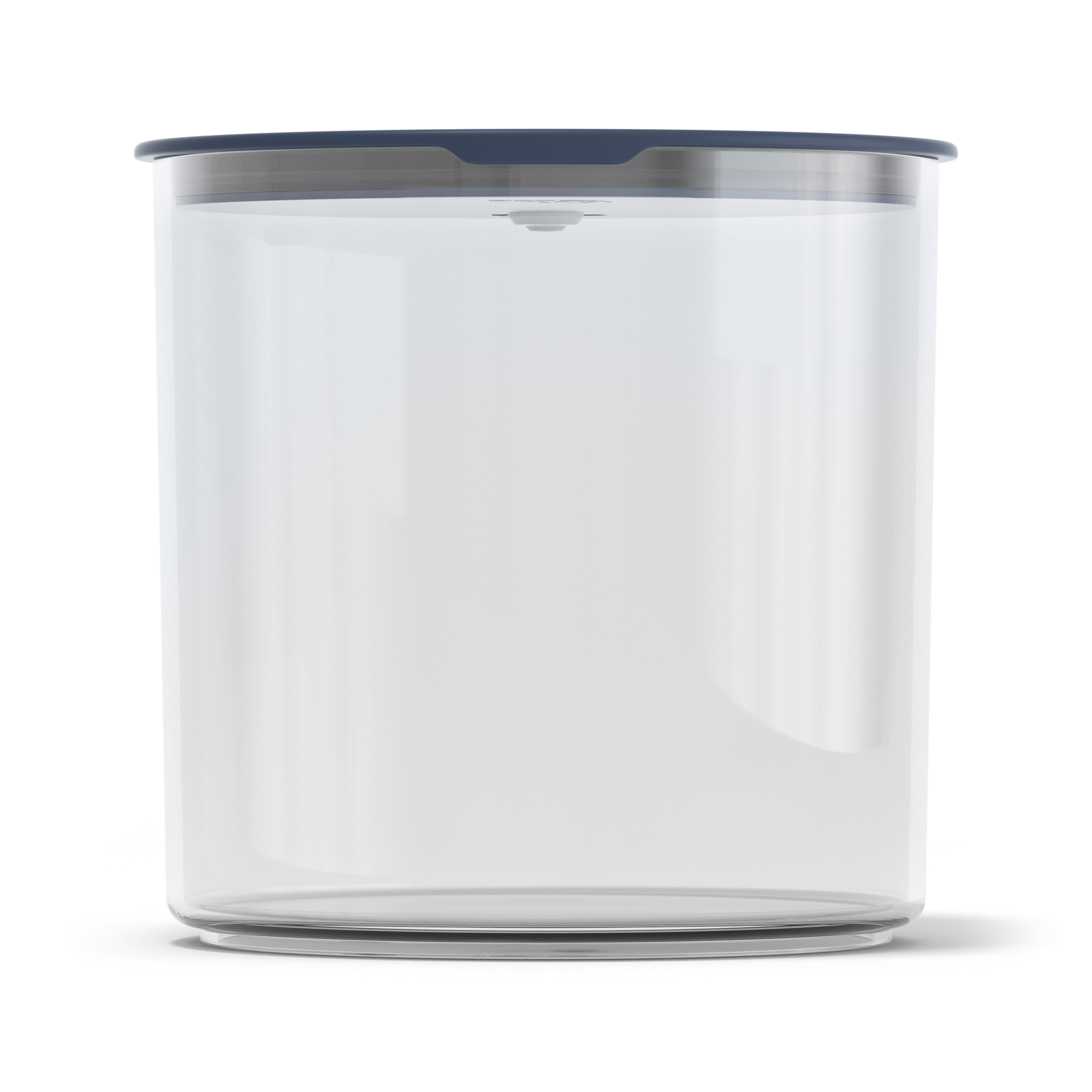 MB Jar
The large made in France salad bowl
Buy now