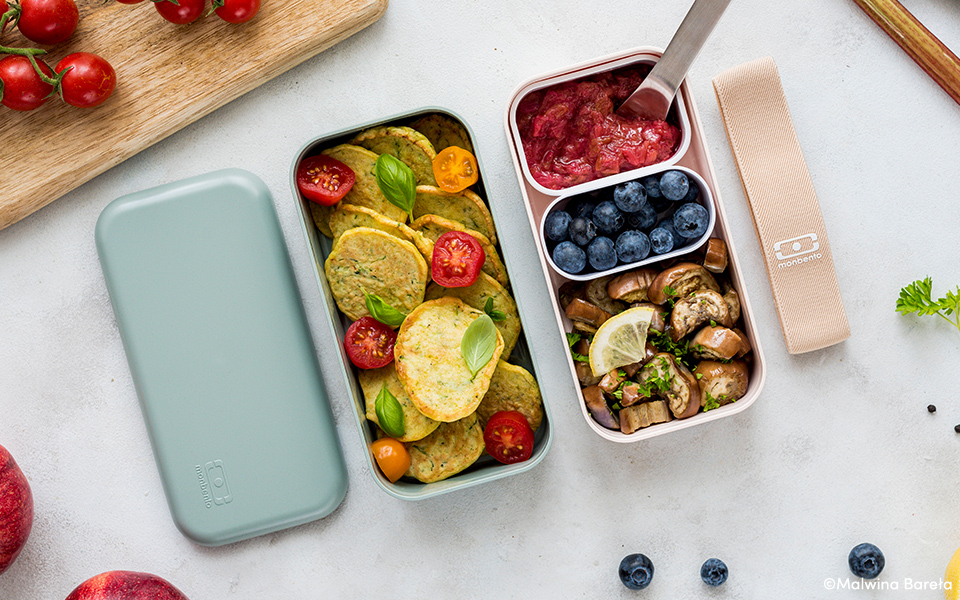 Ingredients
150 g of eggplant
2 tsp of olive oil
Salt
Garlic
50 g of oatmeal
70 ml of vegetable milk
1 small onion
1 small garlic clove
150 g of zucchini
1 egg
Salt
Pepper
Ginger
Juice of ½ lemon
Fresh cilantro, chopped
Rhubarb (for 50 g of compote)
Apple (for 50 g of compote)
Instructions
| | | |
| --- | --- | --- |
| STARTER | MAIN COURSE | DESSERT |
| Roasted eggplant and lemon salad |      Zucchini oatmeal fritters |     Apple and rhubarb compote |
---
For the starter:
Preheat the oven to 200°C.
Dice the eggplant and place it in a salad bowl.
Add one tsp of olive oil, a pinch of salt and garlic. Mix until the eggplant cubes are evenly coated.
Place them on a baking sheet covered with a baking mat and bake for 15 minutes or until the eggplant is tender.
Place the eggplant in the first compartment of the MB Original bento box and sprinkle with cilantro. Drizzle with lemon juice before tasting and adjust seasoning if necessary.
For the main course:
In a bowl, mix the oatmeal with the vegetable milk and let it swell for a few minutes.
Wash and grate the zucchini and pour it in the oatmeal mixture. Add the egg, a pinch of salt, pepper and ginger and mix.
Heat a non-stick pan. Place a small portion of the preparation and cook for about 5 minutes on each side. Repeat the process with the remaining dough. Let the fritters cool down before placing them in the second compartment of the MB Original bento box.
For the dessert:
Peel and cut the rhubarb and apples into small cubes.
Make Me Healthy's tip: the quantity of apples and rhubarb can be adjusted to the desired level of acidity. The more rhubarb is added, the more tangy the compote will be.
Place the fruit in a saucepan or a soup pot with a little bit of water and let cook.
When the apples and rhubarb are tender, blend them using a hand blender or regular blender. Adjust the blending time according to the desired texture: very smooth or with chunks. Let cool and place in the lunch box.
Presented products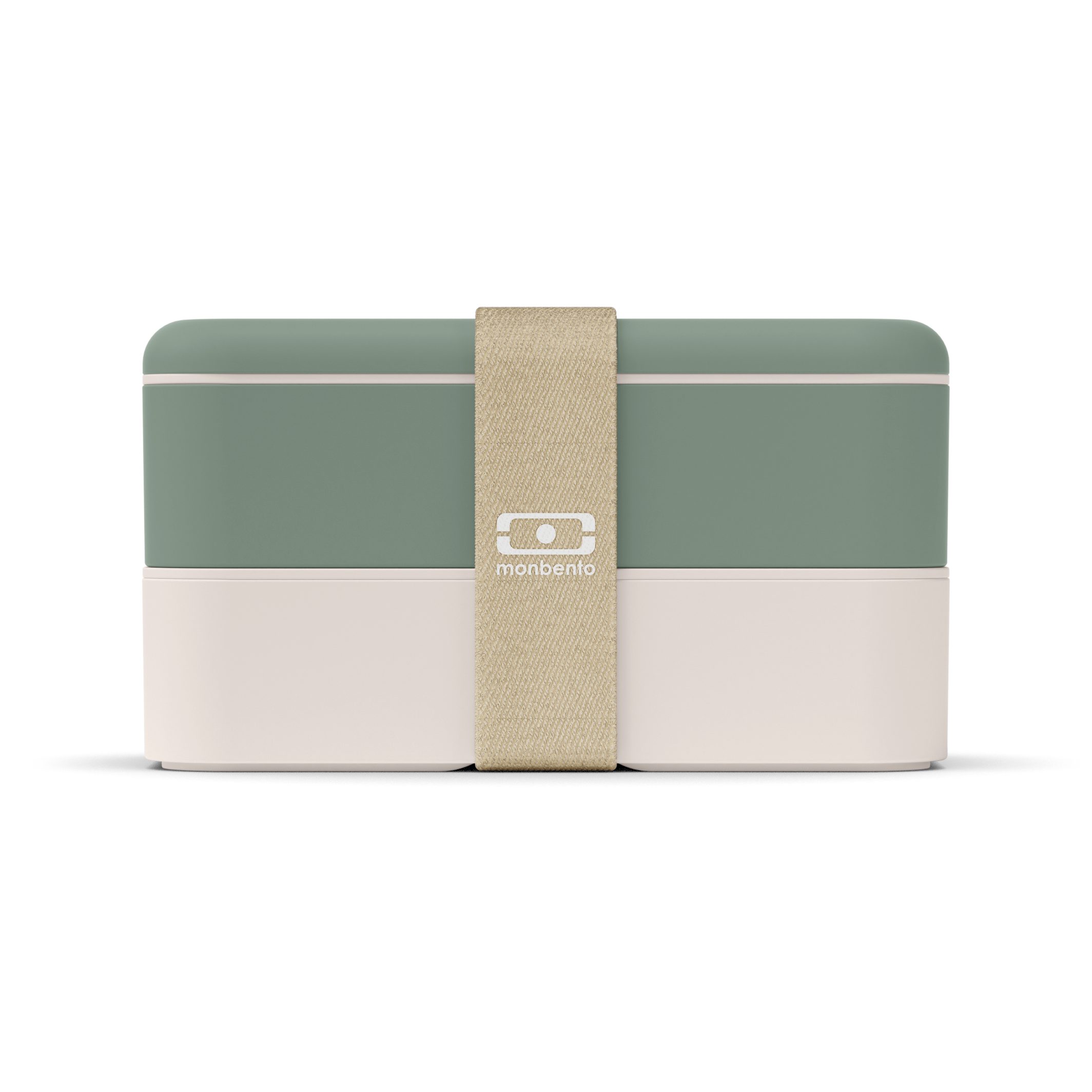 MB Original green Natural
The bento box
Buy now