Ingredients
1 large eggplant
75 ml of olive oil
2 tbsp of lemon juice
About 20 fresh basil leaves
2 garlic cloves
40 g of pine nuts
50 g of grated Parmesan cheese
Salt
Pepper
Instructions
Recipe made in partnership with Les Graineurs.
Preheat the oven to 200°C.
Cut the eggplant in half and place it cut side down on the baking tray previously covered with a baking mat.
Prick the skin with a fork. Place in the oven for 30 to 40 minutes.
The skin should be crumpled and the eggplant soft at the end of cooking time.
Toast the pine nuts in a frying pan for 2 to 3 minutes over high heat. Be careful, they toast quickly.
Remove the eggplant from the oven and scrape the flesh with a spoon.
Put the flesh and all the other ingredients in a blender and blend until obtaining a creamy mixture.
Taste and adjust the seasoning.
Serve with pasta (hot or cold).
Natacha and Daniela's tip: keep some of the pasta cooking water to add more creaminess to the sauce if necessary.    
Presented products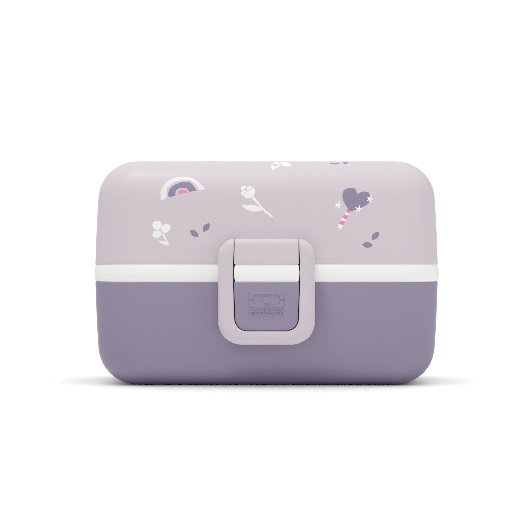 MB Tresor purple Unicorn
The kids' bento box
Buy now