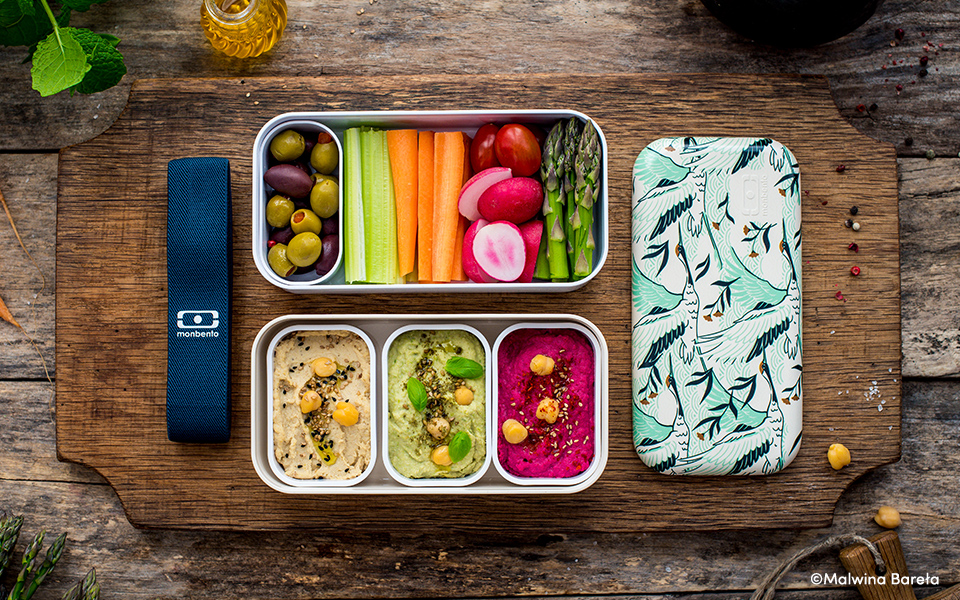 Ingredients
200 g of chickpeas, cooked

 

1 garlic clove, minced

 

2 t

bsp

 of lemon juice

 

40 g of tahini paste

 

Salt 

 

1/2 tsp of ground cumin

 

50 g of 

beet

, 

cooked

 

100 g of green asparagu

s, cooked and sliced

 

1/4 t

sp

 of smoked paprika

 

10 leaves of fresh basil

 
Instructions
In the food processor, place the chickpeas, garlic, lemon juice, tahini paste and salt. Add 2-3 tablespoons of cold water and mix until obtaining a smooth paste. 
Divide the hummus into 3 equal parts. 
In the first portion, add the cumin.  
In the second portion, add the beet and paprika.  
In the third portion, add the asparagus and basil.  
Mix each portion until obtaining a smooth hummus. 
Pour each portion of hummus in an MB Extra 1/3 container and place them in the first container of the MB Original bento box.   Serve with raw seasonal vegetable sticks. 
Presented products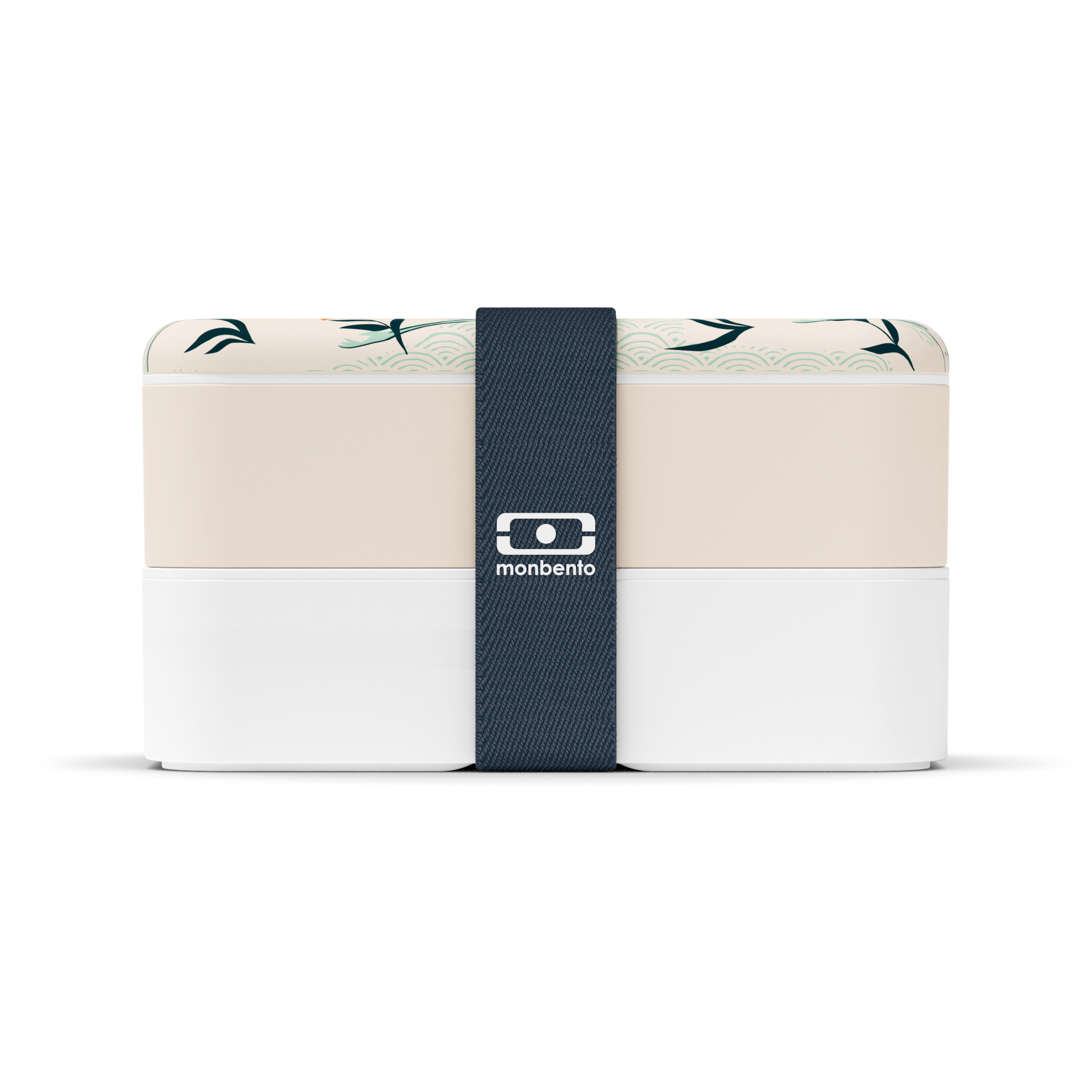 MB Original graphic Destiny
the bento box
Buy now