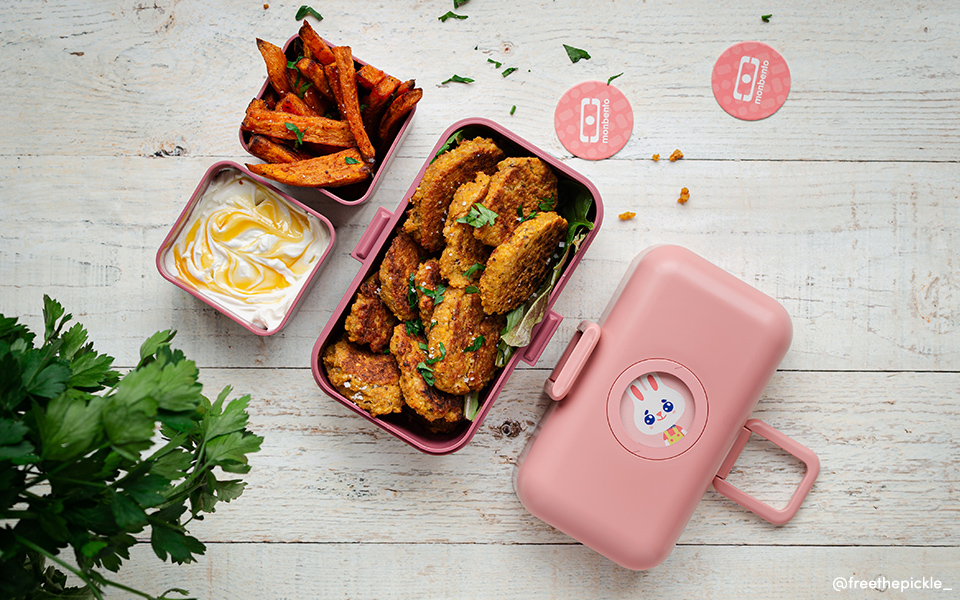 Ingredients
½

 

red

 

onion

 

1 

car

rot

 

1 

g

arlic

 

clove

 

200 g 

of 

cooked

 

chickpeas

 

2

 

eggs

 

½

 

tsp

 of 

sweet

 paprika

 

½

 

tsp

 o

f

 

oregano

 

1 

tbps

 of 

malted

 

yeast

 

60 g 

of 

oatmeal

 

S

alt

 

Pepper

 
Instructions
Peel and coarsely chop the onion.  
Peel and grate the carrot. 
In a blender bowl, put the onion and the carrot with the other ingredients and blend until obtaining a fairly smooth texture. 
Let the mixture rest for about 10 minutes (to let the oats thicken). 
Heat a pan with a little bit of vegetable oil over medium-high heat. 
When the pan is hot, drop a small tablespoon of dough and flatten it with a spatula.  
Cook for 4 to 5 minutes until the nugget is golden brown, then flip it and cook for another 4 to 5 minutes. Repeat with all the dough.  
Serve with some homemade ketchup or yogurt sauce. 
Presented products