Ingredients
For the homemade tomato sauce: 
1 small onion

 

1 garlic

 

clove

 

1 

tbsp

 of olive oil

 

1 bay leaf

 

250 g of tomato 

sauce 

(passata)

 

35 g of tomato paste

 

75 ml of water

 

½ t

sp

 of sugar

 

½ 

tsp

 

of

 

dried oregano

 

¼ 

tsp

 

of

 

dried thyme

 

1 handful of spinach (optional)

 
  For the pizza pockets: 
1 roll of pizza dough (

preferably 

square

)

 

70 g 

of

 

grated mozzarella cheese

 

1 egg

 
Instructions
For the homemade tomato sauce:  
Peel and finely chop the onion and garlic.  
Daniela and Natacha's advice: you can also blend them in a blender until you get small pieces. 
In a saucepan or high-sided frying pan, heat the oil and sauté the onion, garlic and bay leaf over medium-high heat for 3 to 4 minutes.  Add all the other ingredients and mix well. Cover, and let simmer gently for 35 minutes, stirring occasionally.   
For the pizza pockets:  
Preheat the oven to 200°C.  
Cover a baking sheet with a baking mat.  
Cut the pizza dough into 4 equal rectangles. 
Take one rectangle of dough and place it on the kitchen counter with the longer edges on the sides.  
On the upper part of the dough rectangle, using a knife, make half centimeter strips on the first third of the rectangle.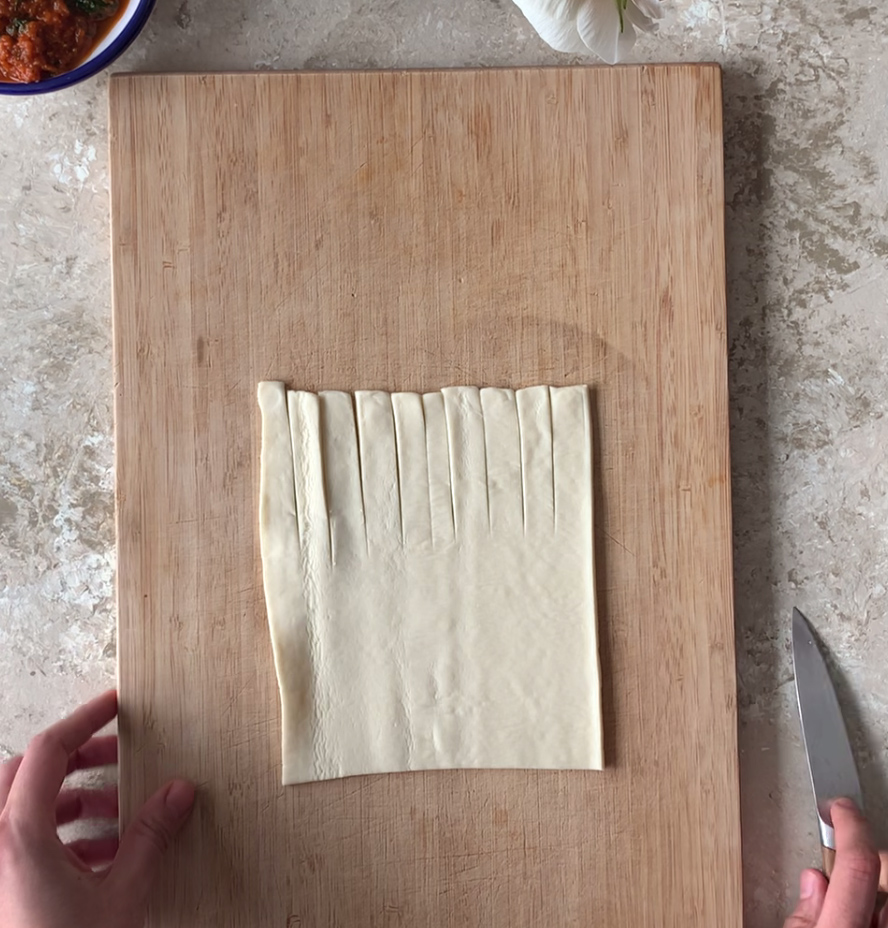 On the bottom part, place 2 tablespoon of tomato sauce and ¼ of the mozzarella.  
Bring the dough edges (on about 1 cm) over the filling, then roll the dough up from the bottom.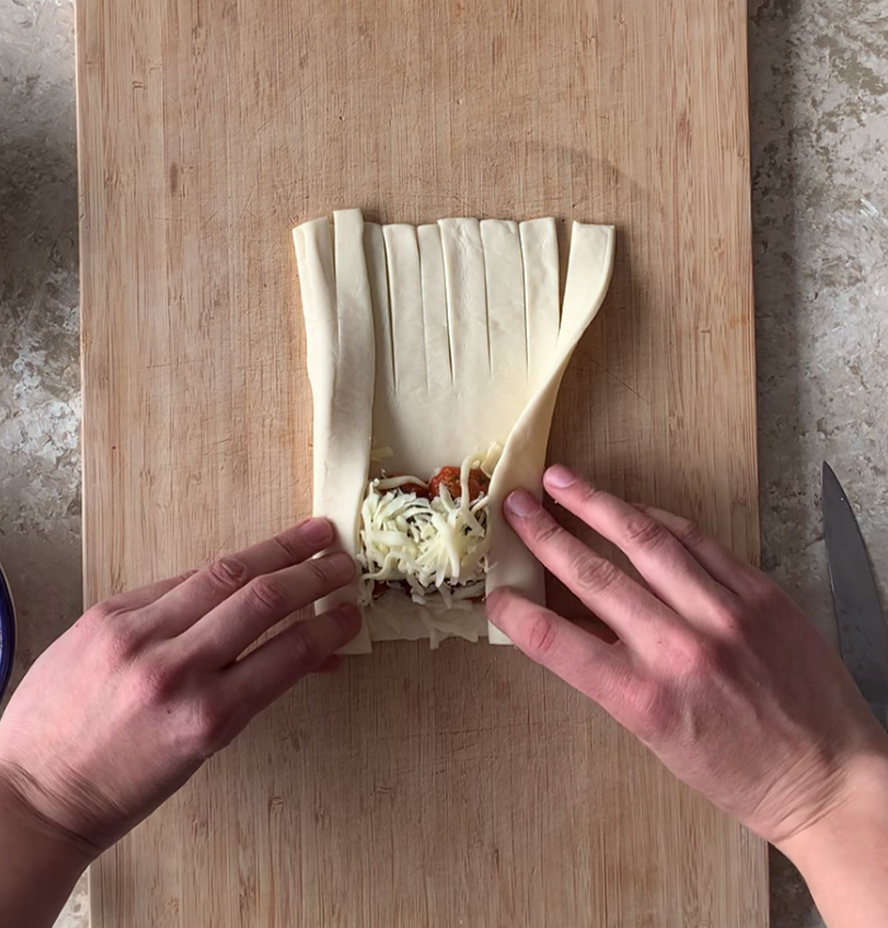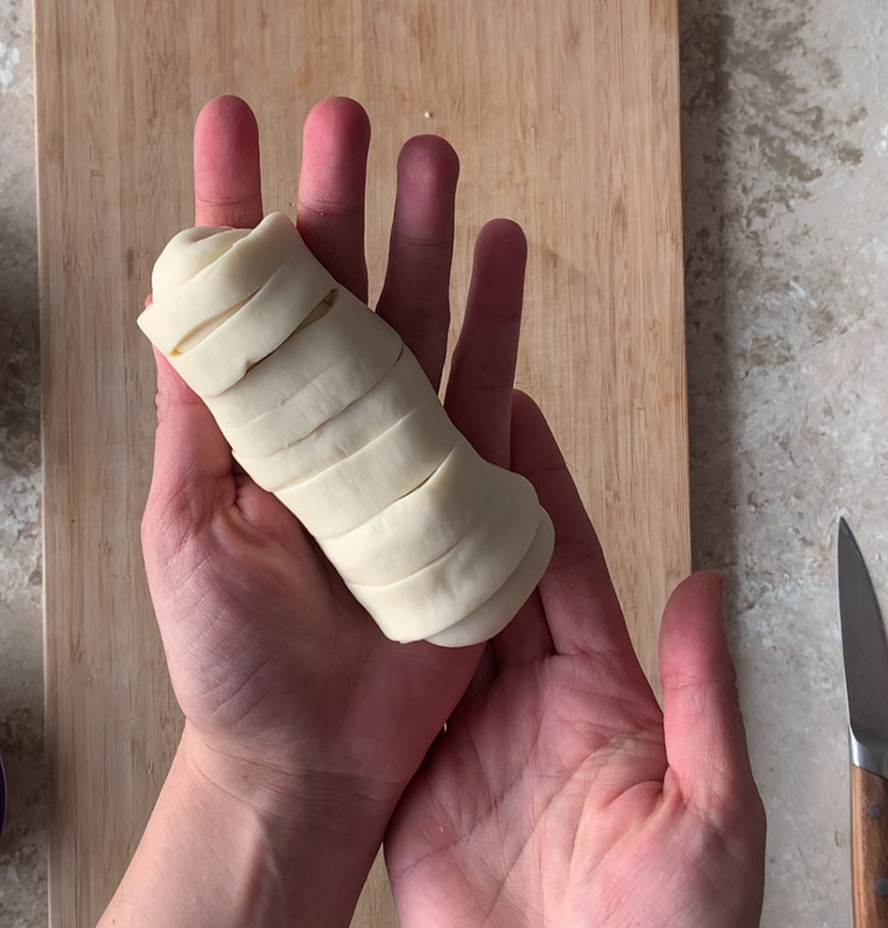 Place the pizza pocket on the baking sheet. 
Repeat for the other 3 rectangles of dough.  
Daniela and Natacha's tip: if you have some tomato sauce left over, you can freeze it in a jar to use it later with pasta, for example.  
Separate the yolk from the egg white. In a small bowl, beat the yolk with a tablespoon of water.  With a brush, coat the pizza pockets.   Bake in the oven at half-height for 18 to 20 minutes. 
Let cool before placing them in the MB Tresor bento box and serve with seasonal vegetables and cookies for dessert.  
Presented products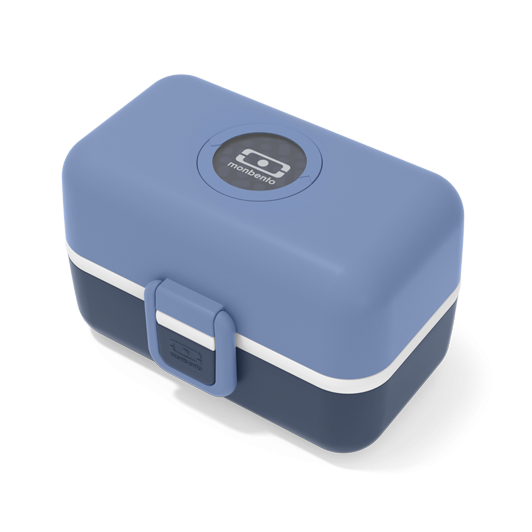 MB Tresor blue Infinity
The kids' bento box
Buy now