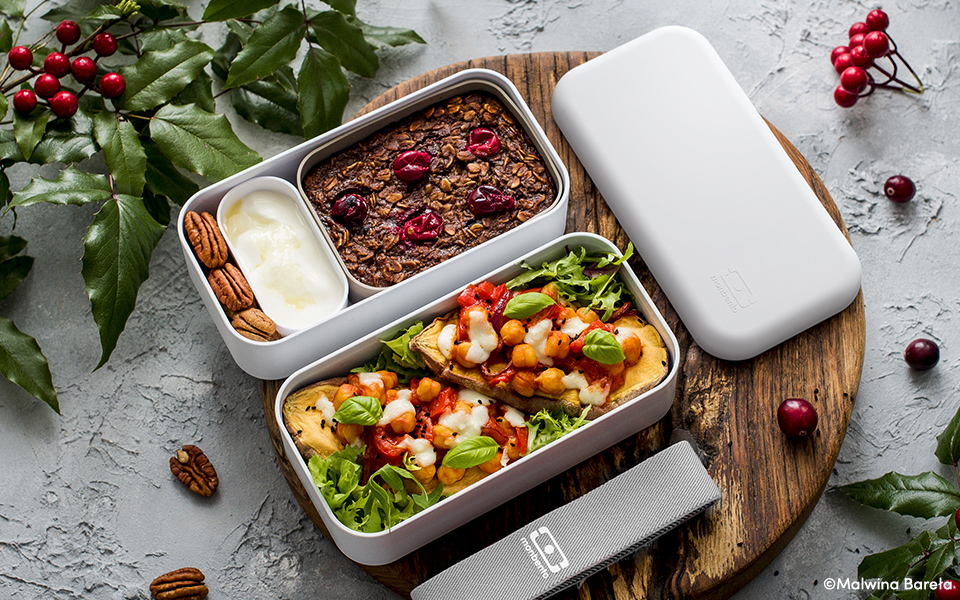 Ingredients
For the baked porridge:
60 g of milk
70 g of yogurt
1 egg
2 tbsp of maple syrup
50 g of old-fashioned rolled oats
3 tsp of cocoa powder
1 tsp of gingerbread spice
1 tbsp of almond meal
1 tbsp of fresh cranberries
For the stuffed sweet potato:
1 small sweet potato
Olive oil for drizzling
Chili flavored olive oil for cooking
½ onion, chopped
1 garlic clove, minced
¼ of fresh red bell pepper, sliced
5 tbsp of your favorite tomato sauce
4 tbsp of cooked chickpeas, rinsed and drained
Salt and pepper to taste
30 g of mozzarella cheese, shredded
Some basil leaves to sprinkle
½ tsp of nigella seeds
Instructions
For the baked porridge:
Preheat the oven to 180 °C.
In a large bowl, beat the milk, yogurt, egg and maple syrup until blended. Add the rolled oats, cocoa powder, gingerbread spice, almond meal and mix until combined.
Pour the dough into the MB Silicase 2/3 mold and sprinkle with cranberries. Bake in the oven for about 30 minutes, until the porridge is set. Remove from the oven and let cool.
Transfer the oatmeal into the first container of your MB Original bento box.
Serve with plain yogurt and your favorite nuts.
For the stuffed sweet potato:
Preheat the oven to 180 °C.
Cut the sweet potato in half, lengthwise, before putting it on a baking tray covered with a baking mat. Drizzle with olive oil and bake for 30-45 minutes, or until tender. Remove the sweet potato from the oven.
In a pan, heat one tablespoon of chili flavored olive oil. Add the onion and garlic and brown for 3 minutes. Then, add the bell pepper. Cook for 5 minutes before adding the tomato sauce and chickpeas. Cook until the bell pepper is tender, for about 5 more minutes. Season with salt and pepper, to taste.
Stuff each sweet potato half with the prepared mixture. Sprinkle with some mozzarella cheese. Bake for 5 minutes, until the cheese is melted.
Let the sweet potato cool and put it into the second container of your MB Original bento box.
Presented products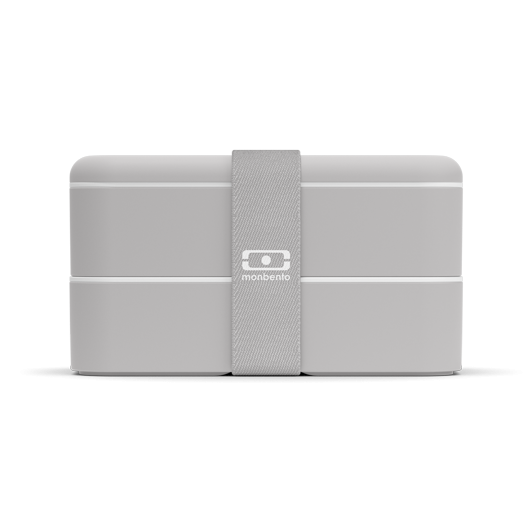 MB Original grey Coton
Buy now