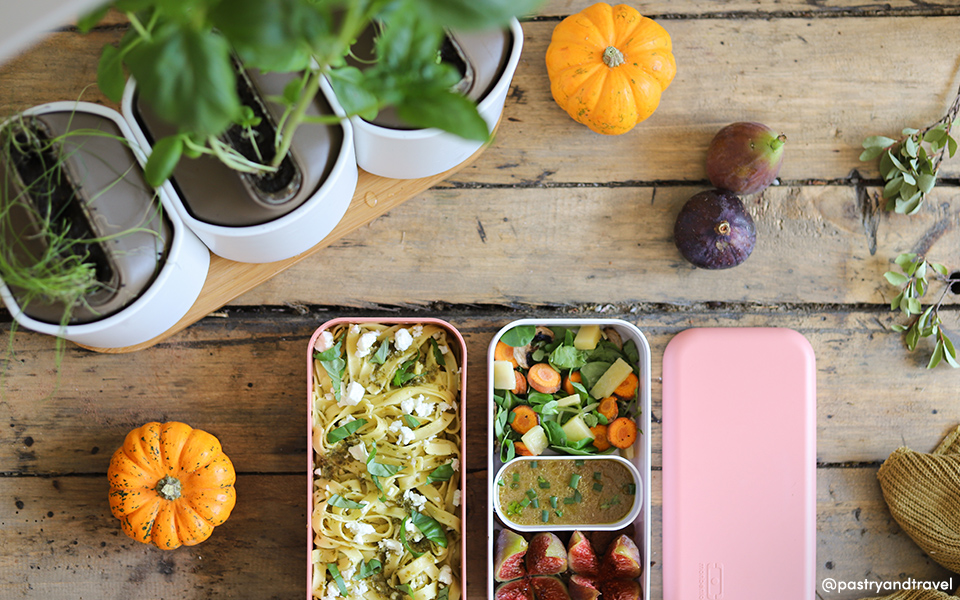 Ingredients
For the pesto pasta: 
100g of fresh pasta
1 bunch of fresh basil
4 tbsp of olive oil
1 garlic clove
30g of Parmesan cheese
1 handful of cashew nuts
30g pine nuts
30g of feta (or ricotta cheese)
Salt
Pepper
For the small seasonal salad:
1 large mushroom
1 carrot
1 handful of Lamb's lettuce
1 tbsp of olive oil
1 tbsp of balsamic vinegar
1 tbsp of water
1/2 tbsp of mustard
A small piece of Beaufort cheese (or Emmental cheese)
Chives
Instructions
This recipe is made in partnership with Prêt à pousser, the indoor vegetable garden brand!
Prepare the pesto pasta:  
In a saucepan, boil water and cook the pasta according to the instructions on the package. Drain and set aside.
Mix the basil, olive oil, garlic, Parmesan, cashews and pine nuts, and season to taste to obtain your pesto. Mix the cooked pasta with the pesto and place it in the first compartment of your MB Original bento box. Sprinkle with some feta cheese.
Prepare the small salad:
Peel the large mushroom and cut it into pieces. Repeat with the carrot. Place both in a baking dish, add a drizzle of olive oil and put it in the oven at 200°C for 15 minutes. Let cool.
Then, mix the grilled vegetables with the Lamb's lettuce and add some pieces of Beaufort cheese. Place everything in the second compartment of your MB Original bento box.
Prepare the sauce: 
Mix the olive oil, balsamic vinegar, water, mustard and chives until obtaining a homogeneous sauce. Place it in your food cup.
This recipe goes perfectly with figs pieces.
Presented products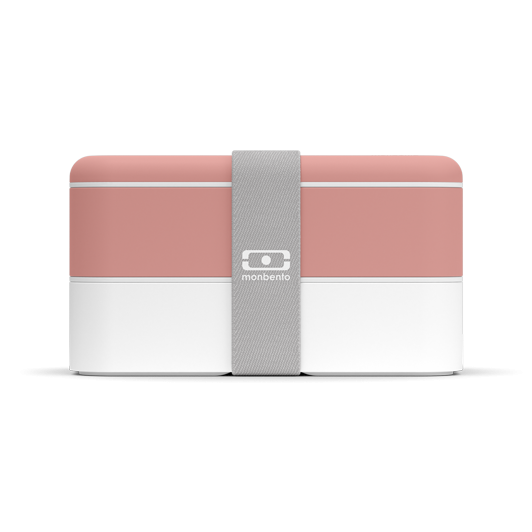 MB Original pink Flamingo
Buy now