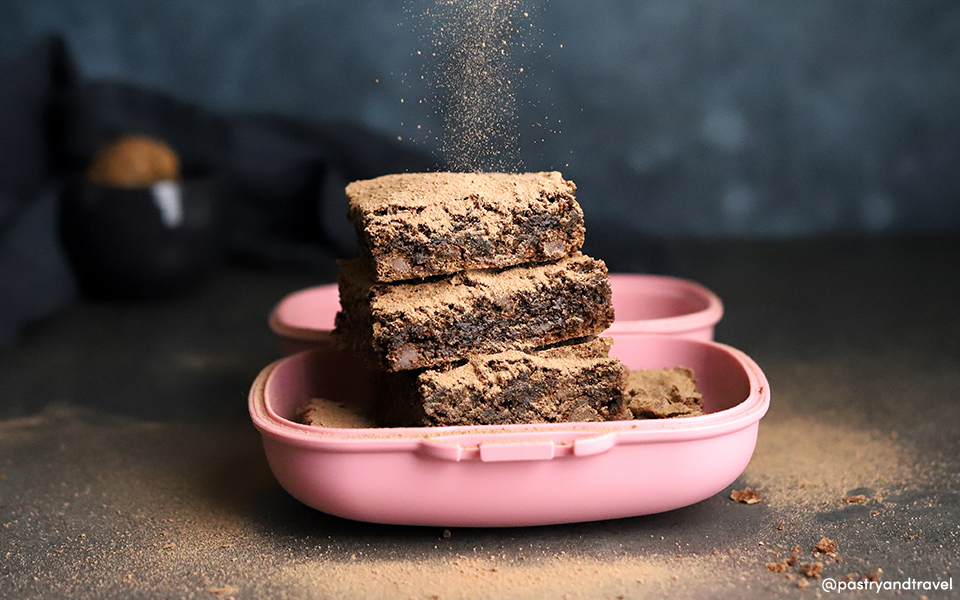 Ingredients
125 g of chocolate

4 

tbsp

 of margarine

 

140 g of coconut

 

sugar

 

or white 

sugar

 

200 ml 

of

 

almond milk 

 

125 g 

of

 

flour (

premium bread flour

)

 

½ 

p

acket

 

of baking powder

 

2 tbsp of peanut butter (optional)

 
Instructions
Preheat the oven to 180°C.  
Melt the chocolate and the margarine in the microwave, or in a saucepan over low heat and pour the mixture into a salad bowl.  
Add the sugar, almond milk and peanut butter, and mix well.  
In a bowl, mix the baking powder and the flour. Gradually add it to the preparation and mix until obtaining a smooth dough.  Pour the mixture into a square baking pan.  
Bake the brownie in the oven for 25 to 30 min at 180°C.  
Let it cool before serving.  
Presented products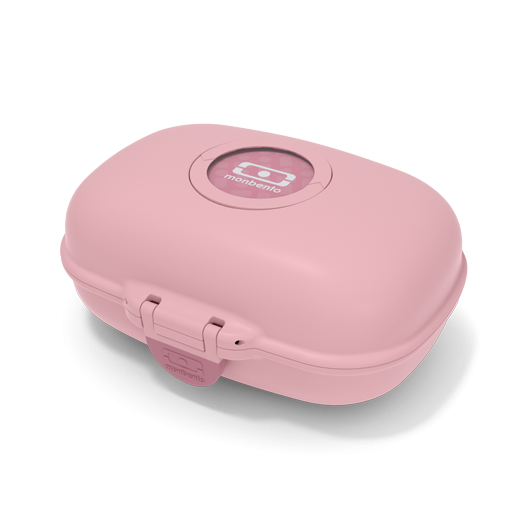 MB Gram pink Blush
The snack box
Buy now