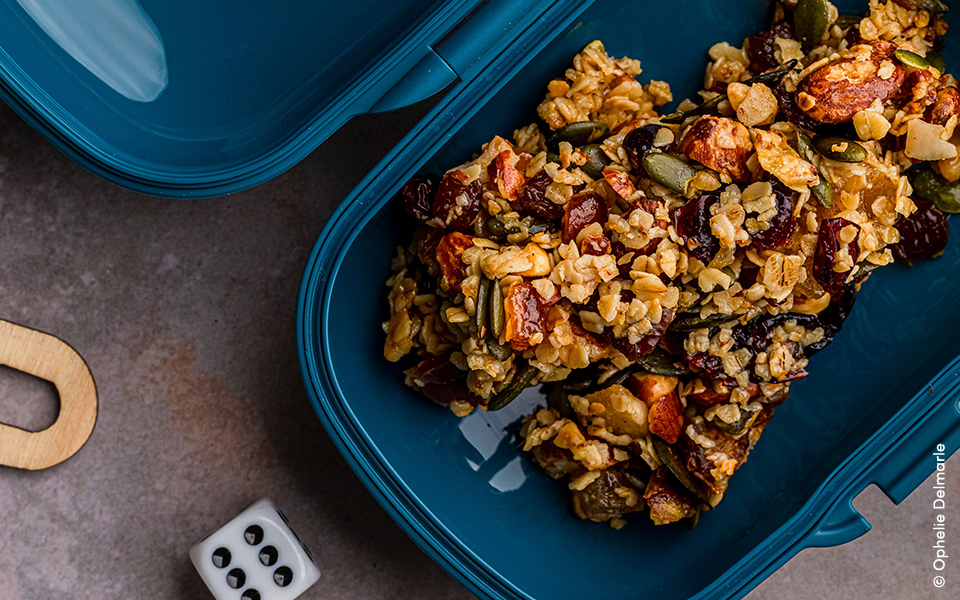 Ingredients
100g of butter
170g of honey
170g of oat flakes
100g of almonds
100g of dried fruit mix (dates, raisins, apricots...)
20g of pumpkin seeds
20g of sugar
1 large pinch of salt
Instructions
In a bowl, mix the oat flakes, the previously crushed almonds, dried fruit, pumpkin seeds, sugar and salt. In a small saucepan, melt the butter and honey, then add the dry ingredients and mix.
Pour the obtained mixture into silicone molds, making sure the mold is compactly full. Bake for 15 minutes at 180°C. The bars should be golden brown.
After baking, let the bars become hard in the freezer for 15 minutes.
Presented products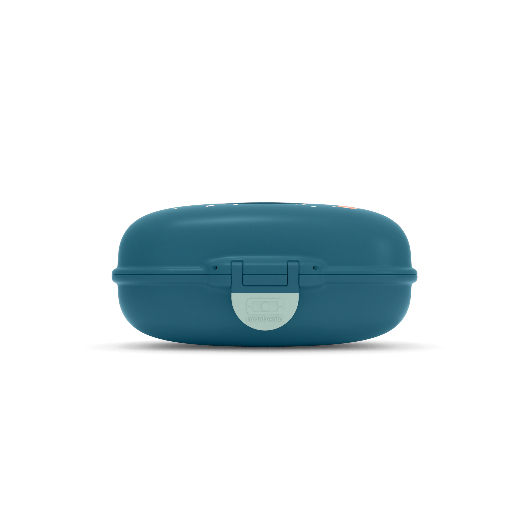 MB Gram blue Cosmic
The snack box
Buy now