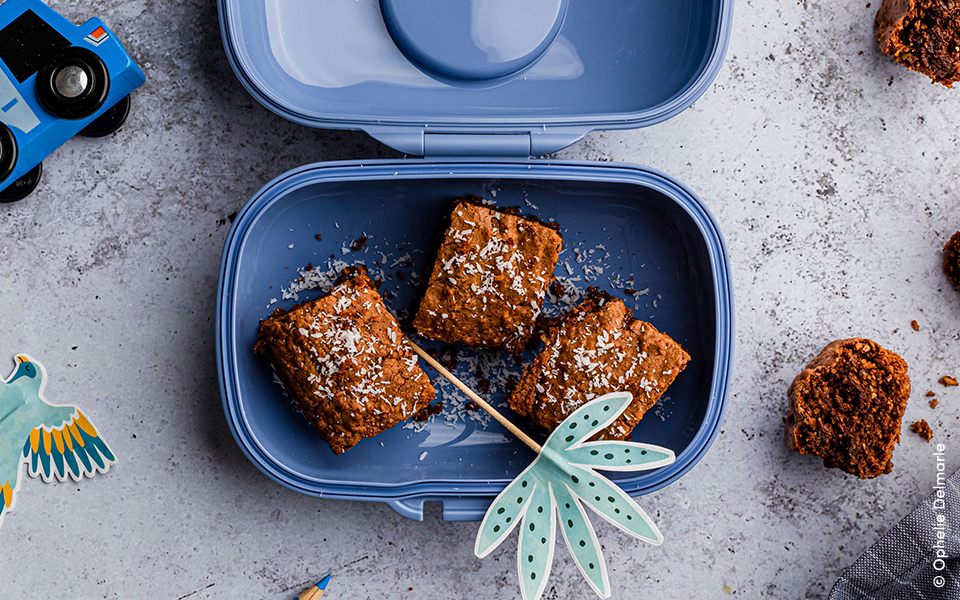 Ingredients
130g of 70% dark chocolate
80g of wholewheat flour
50g of grated coconut
2 eggs
50g of whole sugar
50g of coconut oil
5cl of milk
½ packet of baking powder
Instructions
Separate the egg whites from the yolks and beat the whites until stiff. Vigorously mix the sugar with the egg yolks. Melt the chocolate and coconut oil in the microwave.
In a bowl, mix the chocolate mixture with the egg yolk preparation and add the milk. Gradually add the grated coconut, yeast, a pinch of salt and wholewheat flour. Mix until obtaining a homogeneous dough. Finally, gently fold the snow peaked egg whites into the batter.
Pour the preparation in a buttered pan and bake in the oven at 180°C for 10 minutes, and then at 150°C for 10 extra minutes. Adjust the baking time according to the desired texture and the thickness of the batter in the mold.
Presented products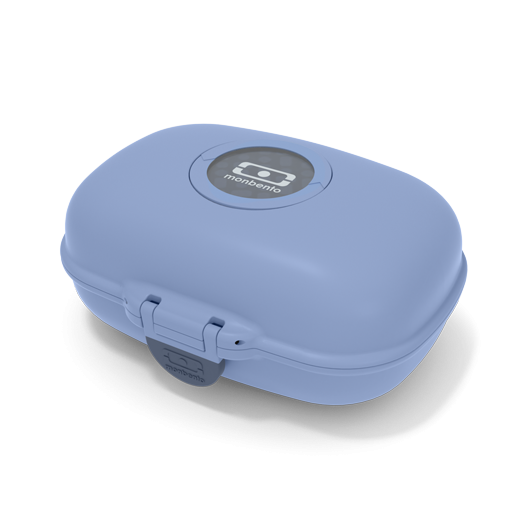 MB Gram blue Infinity
The snack box
Buy now