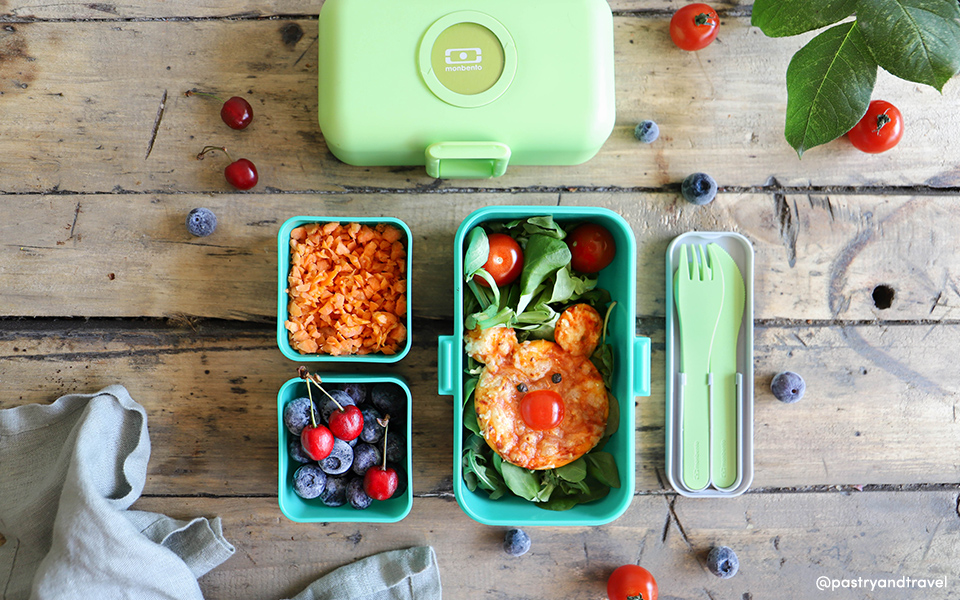 Ingredients
250g of flour
150ml of lukewarm water
1 tbsp of olive oil
½ an instant baker's yeast pack
A pinch of salt
2 tbsp of tomato sauce
A handful of grated Emmental cheese
Instructions
In a salad bowl, mix flour, yeast and salt. Make a well and add water and oil. Knead until you obtain a smooth dough that doesn't stick.
Preheat the oven at 220°C.
Flour your kitchen counter and roll the dough. Thanks to cookie cutters, cut out 1 circle of about 6 cm of diameter for the bear's head, and 2 circles of about 2 cm for its ears. Place the dough circles in order to form the teddy bear, overlapping them slightly and pressing gently to bind them.
Spread the tomato sauce and sprinkle with grated cheese.
Bake for 5 to 10 minutes.
Depending on your children's appetite, make several bears and vary the fillings according to their preferences.
This recipe goes perfectly with a few arugula leaves, cherry tomatoes, grated carrots for the starter. As a dessert, place a handful of blueberries and cherries in the food boxes included in the MB Tresor bento box.
Tip: The remaining pizza dough can easily be placed in the freezer and reused for future lunches on-the-go.
Presented products