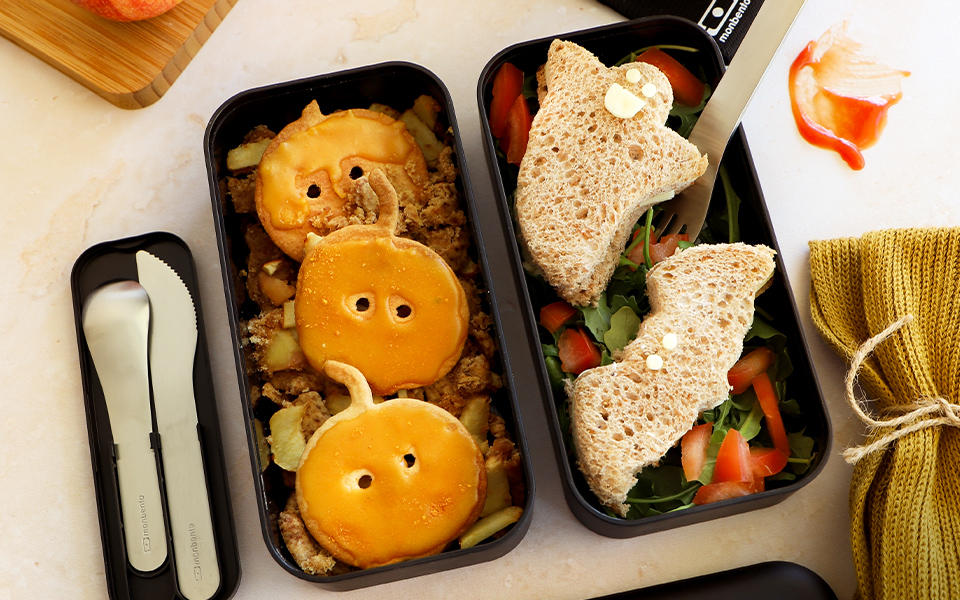 Ingredients
For 10 cookies
Crust:
- 170g flour
- 60g almond powder
- 30g cornstarch
- 30g cane sugar
- 60g vegetal butter
- 40 ml water
Glaze:
- 100g icing sugar
- Water
- Curcuma
Instructions
Preheat the oven at 180°C.
For crust:
In a salad bowl mix flour, almond powder, cornstarch, cane sugar and vegetal butter to get a sandy mixture. You can also use a food processor with the « leaf » accessory.
Add water to obtain a dough (use a little more flour if dough becomes too sticky).
Spread the dough finely (about 3 mm) with a rolling pin. Form the cookies with a pumpkin-shaped cookie cutter.
Oven bake the cookies for about 15 minutes at 180°C. Let it cool.
For icing:
Mix the icing sugar with a few drops of water. Then add a pinch of curcuma to give an orange color to your icing.
Coat the cookies with the icing.
You are now ready to celebrate Halloween and combine fear and pleasure by enjoying these delicious cookies with family or friends!
Presented products