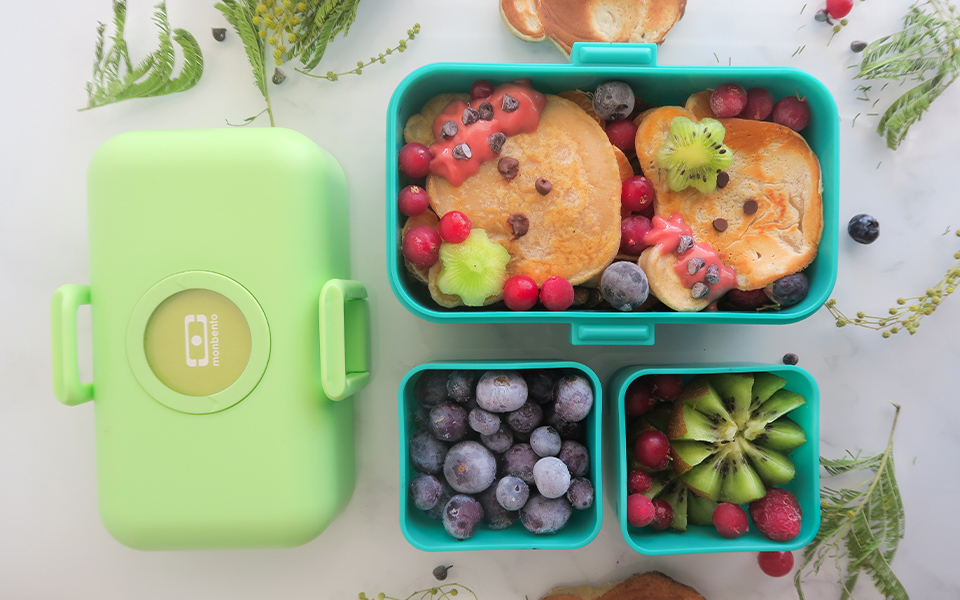 Ingredients
For approximately 10 pancakes:
- 180g flour
- 20g corn or potato starch or potato
- 1 Tsp cane sugar (or 1 tsp agave syrup)
- 1 tsp baking powder
- 1 tsp cinnamon powder
- 1 tsp liquid vanilla
- 250g hazelnut milk (or almond, or soya)
- 2 tsp oil
Instructions
In a large bowl, mix the flour, starch, sugar, yeast and cinnamon.
Then add the oil and vanilla. Mix with a whisk.
Slowly add the milk. Mix from the center to the sides of the bowl in order not to form lumps.
Pour a ladleful of dough into a hot and oiled pan. Cook over low heat for about 1 min on each side.
Add the chocolate chips to form the eyes and nose of the Teddy bear.
Enjoy :)
Presented products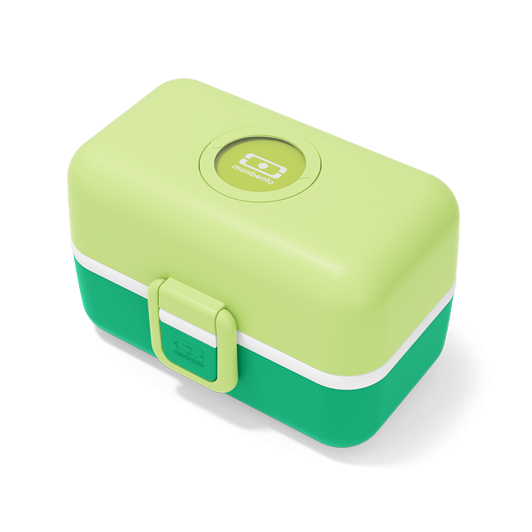 MB Tresor green Apple
The kids' bento box
Buy now