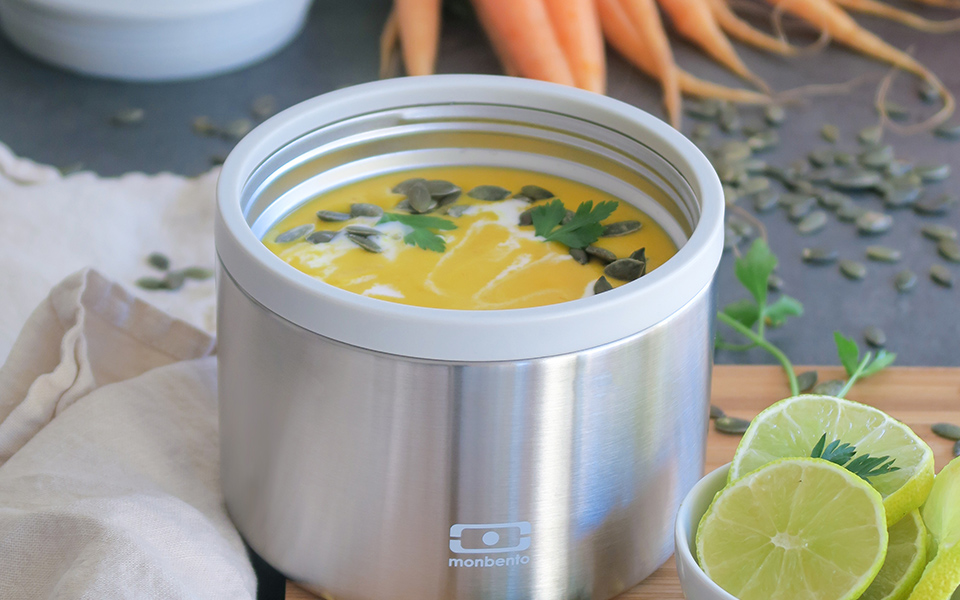 Ingredients
For 4 MB Element bento boxes:
-1/2 butternut in pieces
-2 carrots
-1 onion
-1 stock cube
-1 carton of coconut milk (200mL)
-4 small potatoes cut into pieces (or 1 big sweet potato)
-100 / 150g of red lenses
-squash seeds
-flat-leaf parsley
-200ml of water
Instructions
Chop the onion and fry it in a pan. Add the butternut, carrots and potatoes in pieces.
Then add the stock cube, coconut milk, the water and the red lentils.
Boil it for about 25 minutes.
When all of the pieces are soft, mix the soup.
Pour into the MB Element bento boxes and decorate with parsley, a little coconut milk, and squash seeds.
Thank you @pastryandtravel for this recipe!
Presented products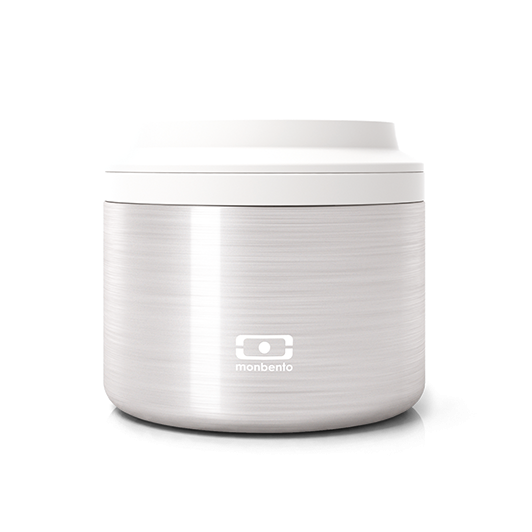 MB Element Metallic Silver
The insulated lunch box
Buy now