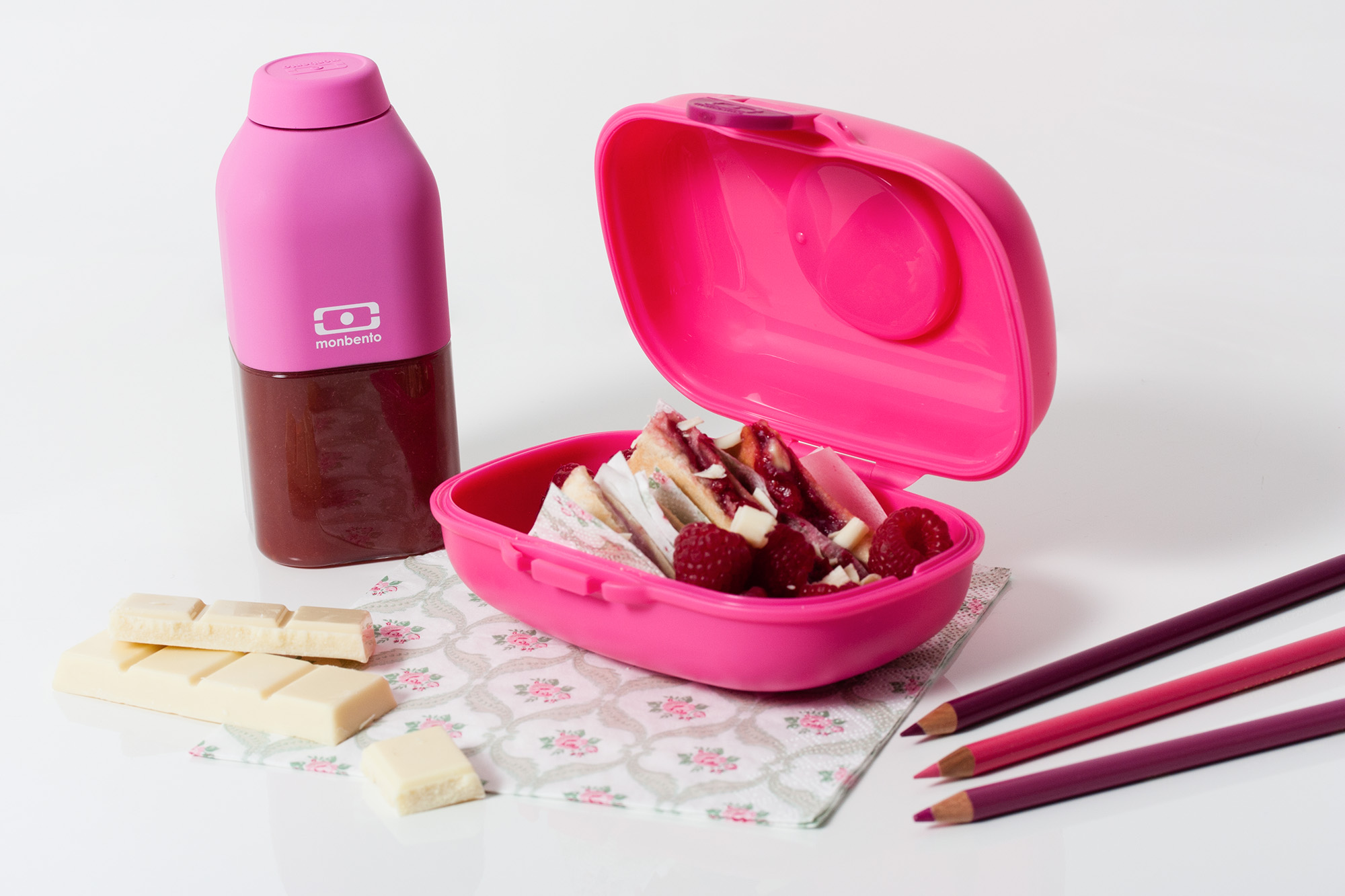 Ingredients
(for 1 person):
2 slices of sandwich bread
1 small hand full of fresh or thawed raspberries
3 pieces of white chocolate
Instructions
Your kid really cares for the traditional toasted ham and cheese sandwich? Surprise him with a delicious sweet version at snack time!
Cover one slice of bread with the raspberries (not too much on the edges to keep the filling in the sandwich during toasting).
Sprinkle with the chocolate chopped into small pieces and cover with the second slice of bread.
Put the sandwich 3 to 4 minutes in the sandwich grill at medium power.
Then just cut the sandwich in 4 diagonally and place the triangles in your kid's MB GRAM snack box. Don't tell him/her and enjoy his/her feedback after school for making him/her the king/queen of snack time!