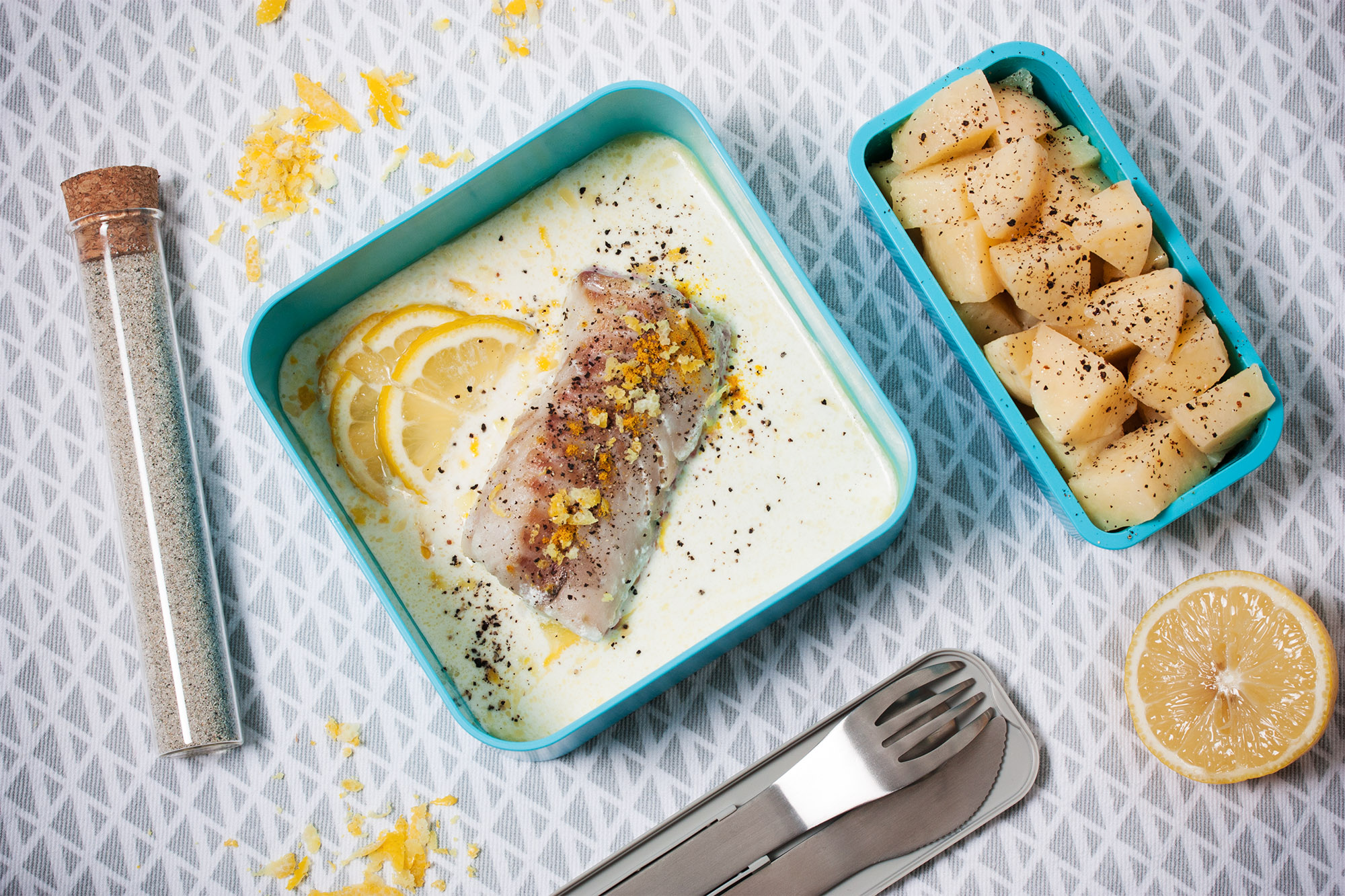 Ingredients
For 1 person:
1 hake's filet
10 g of salted butter
½ lemon
1 tablespoon of cream
a pinch of Colombo powder
pepper
Instructions
Enjoy an easy recipe of fresh sea product ready in less than 15 minutes! Just follow these few steps ;-).
Put the filets in a baking dish (or a silicone mold). Add the butter, the lemon juice and the pepper.
Cover with food film and pierce some holes with a knife or a fork.
Cook 6 minutes (or 4 with the silicone mold) in the microwave at 600 watts.
Remove the film and place the fish aside. Combine the cream to the still warm fish sauce and mix until the texture is creamy.
Place the filet in a MB Square bento box, cover with the lemon sauce and sprinkle with some lemon zest and the Colombo powder.
It's already ready!
This recipe can be accompanied perfectly by rice, crisp vegetables or steamed potatoes!