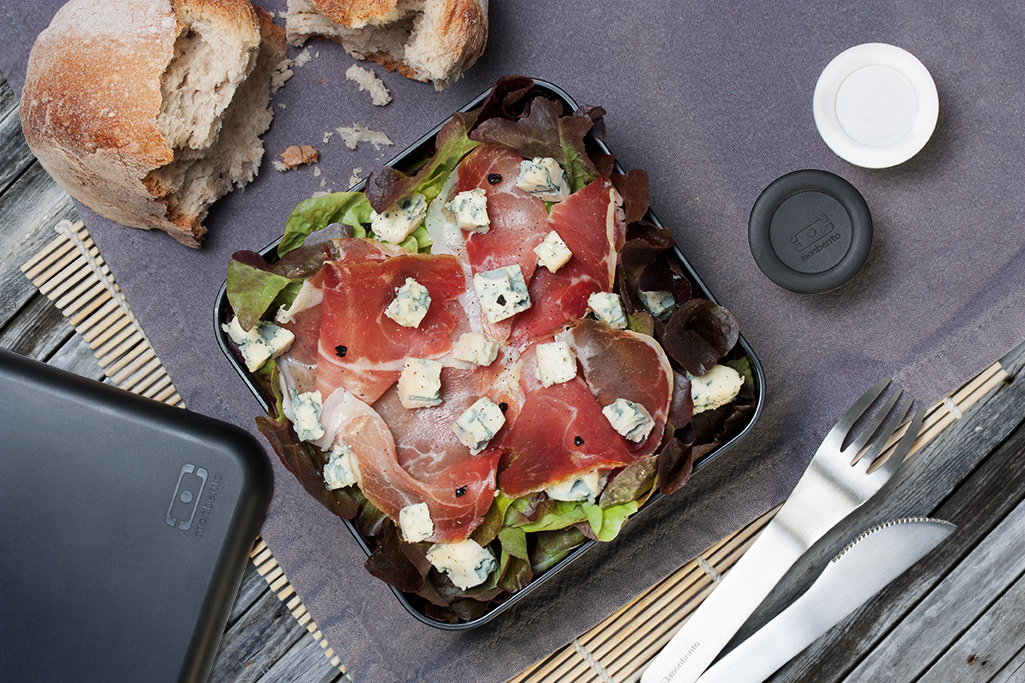 Ingredients
A few leaves of green salad
2 slices of dry ham
30g of Bleu d'Auvergne
Pepper
Instructions
A touch of local tradition in your lunch box with this salad recipe from the Auvergne region, in France, a pleasure for the eyes and the taste buds!
Wash and place a few leaves of fresh green salad in your bento, add thin slices of dry ham with some dices of Bleu d'Auvergne, one of the cheese speciality of monbento native land. A bit of olive oil and balsamic vinegar for the sauce, pepper, a nice piece of country bread and you can enjoy!
Ideal to welcome your best salad creations this summer, the MB Square is now available on sale! So, if you want to make it your daily partner, this is the perfect opportunity!