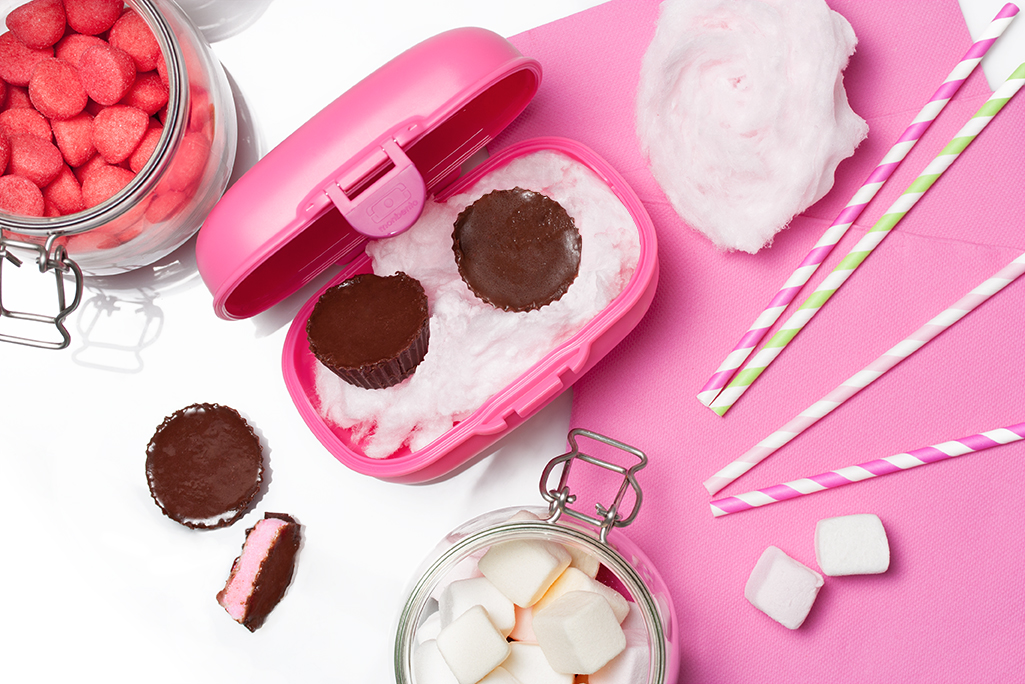 Ingredients
For approximately 10 candies
170 g of baking chocolate (dark, milk or white chocolate)
20 marshmallows
Instructions
Because there is nothing more beautiful than the smile of a child, here is an idea of sweet recipe to complete their traditional snack: marshmallows and chocolate candy!
Step 1: the chocolate shell
Melt the chocolate in the microwave at low power, stirring regularly.
Using a pastry brush, spread 2/3 of the melted chocolate on the bottom and walls of the silicone moulds. Let it harden 10 minutes in the fridge.
Tip: be careful not to let the chocolate become too liquid so that it holds well on the walls of the moulds.
Step 2: the marshmallow
Soften the marshmallows in a little water, 15 seconds in the microwave at low power. Then, pour the cream into the moulds about 3/4 in quantity and let harden about 30 minutes in the refrigerator.
Tip: to facilitate operations, you can use a piping bag or a freezer bag cut in an angle.
Step 3: the chocolate finish
Cover the moulds with the rest of the melted chocolate and put back in fridge for another 3 hours.
Cherry on the top, place the candies in your child's MB Gram to surprise him. It is easy to make him happy!