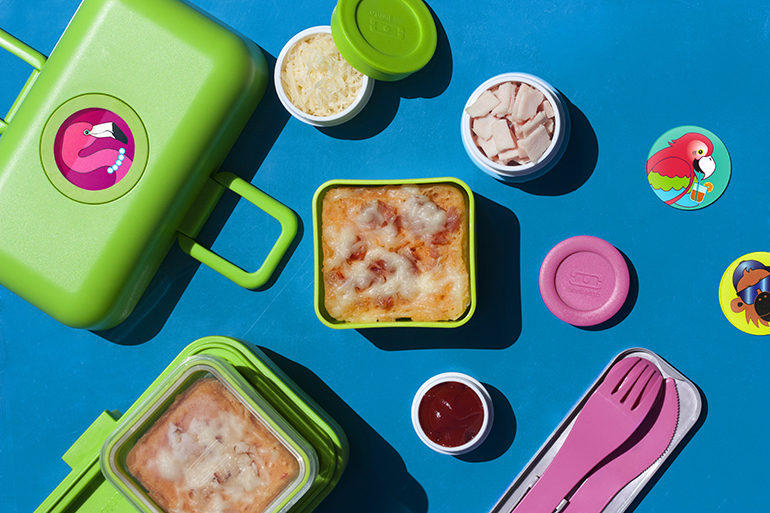 Ingredients
For 1 cake:
1 egg
2 tbsp milk
3 tbsp flour
1 teaspoon baking powder
1 slice about 1cm of butter
½ slice of chicken fillet or ham
2 teaspoon ketchup
2 tbsp grated cheese
Instructions
A savoury cake, in an on the go and mini version, home made in a few minutes only: this is possible with our microwave cake recipe! Who's child is going to be the happiest?
Beat the egg. Add the milk, the flour and the baking powder stirring energetically to avoid lumps.
Melt the butter a few second in the microwave, pour into the mixture and stir again.
Cut the chicken fillet in small dices and add it in as well.
Complete eventually with 2 teaspoon of ketchup to enhance the flavour and bring some colour. Do not forget to stir!
Pour carefully the final mixture in one of the food cups of the MB Tresor, just about over half the cup.
Sprinkle with the grated cheese and put the food cup about 1 minute 30 in the 800W microwave (the cooking time may slightly vary depending on the oven used).
And there you are! Just put the food cup now in the MB Tresor to slide in your child's schoolbag! It's that simple!