Today I propose a recipe with zucchini because it's a seasonal vegetable!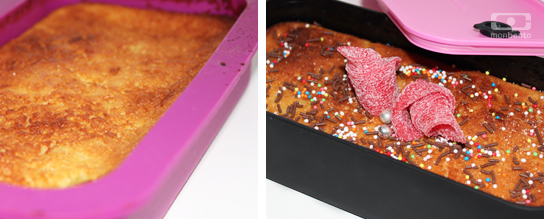 It's the first test for my mum with the monbento mold ! 🙂
Ingredients for 2 molds:
– 450g zucchini
-10cl milk
-120g caster sugar
-150g flour
– 2 eggs
– 11g vanilla sugar
– 40g melted butter
Preheat the oven to 350°F – 180°C
Peel and core the zucchini. Start lightly cooking the zucchini in a saucepan with water & a few pinches of salt.
Mix the eggs, caster sugar, vanilla sugar, flour, milk and melted butter.
Drain and blend zucchini.
Mix the zucchini together with the batter and pour in the 2 molds.
Cook for 35 minutes.