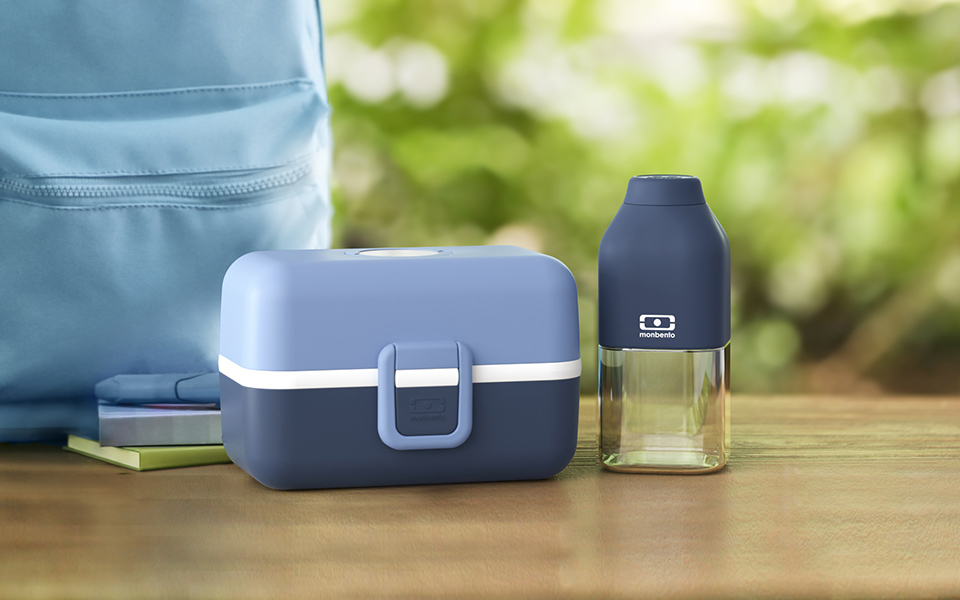 After this very special period, it's time for your little ones to progressively go back to school! The beginning of a new school year is the perfect opportunity to make your kids aware of a more responsible lifestyle! But how do we do that? monbento shares some tips for a successful green back-to-school.
#1 – Let's buy useful products only!
As you're often told, the best waste is the one we don't produce! So before going to the store, it's important to make an inventory of what we have at home that could be reused. The best solution to buy only what is really useful!
Moreover, when shopping, make sure you favor durable, neutral and timeless products. In addition to saving money, this strategy allows your kids to use their supplies for several years and thus to renew them less frequently.
#2 – Let's choose bulk purchasing (with no useless packaging)!
In order to limit our consumption of single-use packaging and our amount of trash, let's favor bulk purchases. Contrary to popular belief, this consumption pattern is not necessarily more expensive than in supermarkets. Buying supplies in bookshops or stationery stores therefore makes it possible to limit your consumption of single-use packaging, while supporting our small local shops. 😉
#3 – Let's switch to reusable products!
For this new school year, let's focus on reusable products! If there is no school cafeteria or if you prefer to prepare your child's meals, use monbento recipes to fill up the MB Tresor children's bento boxes to carry everywhere! In between meals, replace the industrial snack crushed at the bottom of the bag with some delicious homemade snacks prepared by mom and dad, directly placed in the MB Gram snack box. Lastly, choose a reusable bottle that will perfectly fit in your kid's school bag. No more water bottles that you only use once! Whether you pick the MB Stram bottle to keep their drinks cool or the MB Positive S bottle, your little ones will have the perfect partner to stay hydrated at school!
#4 – Let's think of second-hand products!
The back-to-school season is also an opportunity to renew the wardrobe of your little angels, who are growing way too fast! Today, several alternatives are available to give a second life to clothes that became too small. Second-hand clothing apps or donations to associations helping people in the need: you can easily give a second life to your belongings!
With these simple tips, it becomes easy to start the new school year with a more responsible behavior. The most challenging part will be to teach your minis how crucial it is to protect our environment! The future of our planet is in their hands, so let's teach them good habits at their youngest age!