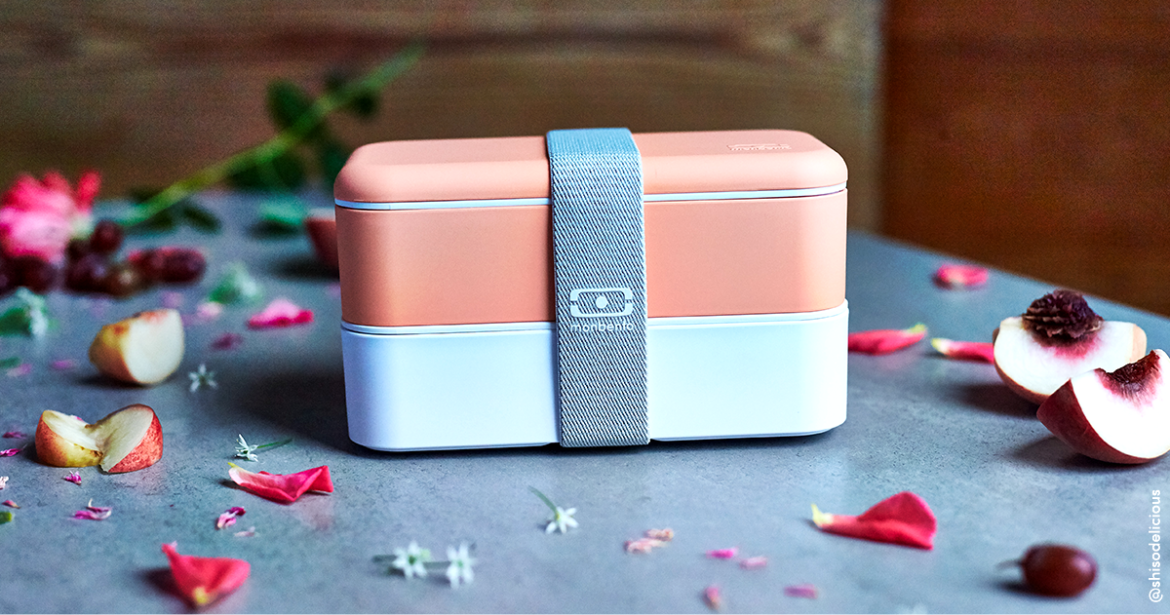 After celebrating our tenth birthday in 2019, 2020 marks a turning point! With this new step, we keep going further in innovation, but also in the continuity of our values. Eating better, taking care of the environment and being unique make even more sense considering our societal concerns. Single-use plastic packaging is now banned for takeaway catering and environmental concerns are on everyone's mind.
At the same time, we've been rethinking your favorite bento box: the MB Original Made in France. New finish, new packaging and new features: today we tell you more about these changes!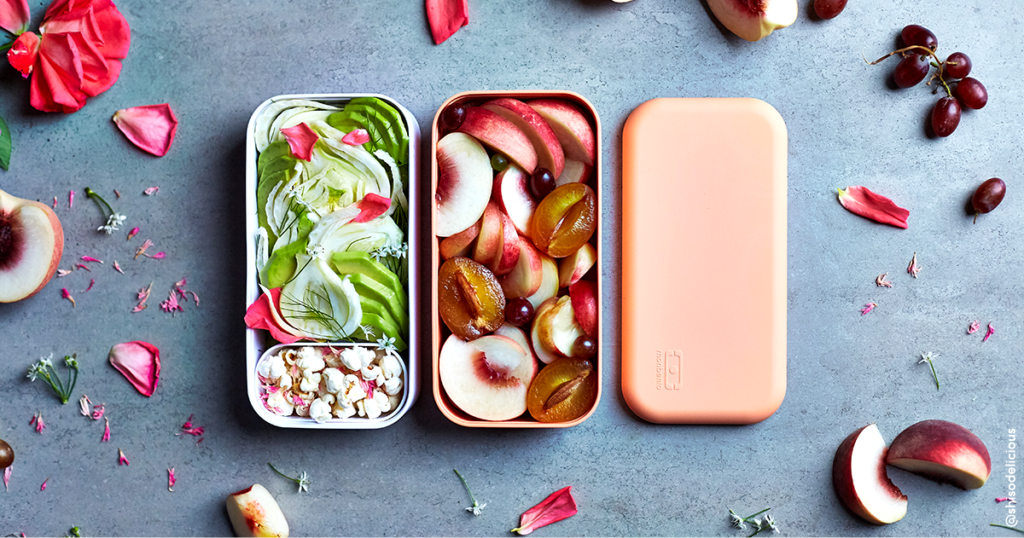 #1 – A new matte (textured) product finish
At monbento, reusable is the key word, but this doesn't hinder us from thinking of the end of our bento boxes lifecycle and wanting to make their recycling process as easy as possible. With its uncoated matte finish, it can be placed directly into the recycling bin without any preliminary handling. And of course, it keeps its iconic soft-feel effect!
#2 – A new eco-friendly packaging
Now in kraft cardboard, a raw material, its recycling is also facilitated. The prints are made with vegetable-based inks, which are biodegradable and more ecological than traditional inks. They are used in reduced quantities and the instruction manual is integrated into the packaging.
That's not all! To protect our bento boxes, we have chosen reusable fabric pouches to guarantee optimal protection while remaining in line with our values!
#3 – An intermediary lid equipped with an antibacterial seal
What's new? The joint is now sealed to the intermediary lid for an easy cleaning. By preventing the intrusion of food between the seal and the lid wall, it offers an optimized hygiene.
The cherry on the cake? It makes the MB Original even more airtight!
And of course, it keeps its assets: it is made of PBT, a high quality material, the 2 containers and the food box allow a perfect separation of food and it is still Made in France in our region!
And to celebrate the arrival of this new version, new colors have also joined the monbento family: MB Original pink Flamingo, MB Original green Lagoon, MB Original blue Crystal and MB Original orange Tropical.
What else?