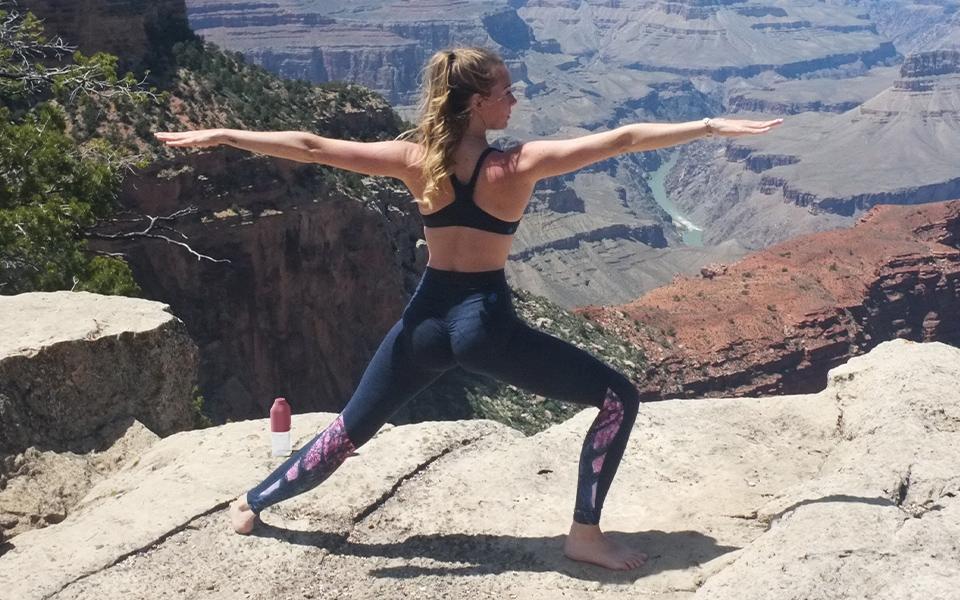 Photo: @megane_ctz
Yoga is for old people! Yoga is not a sport! Yoga is for hippies! Yoga is for hyper-flexible people! You already heard that somewhere? Despite all these received ideas, yoga is a practice that is full of benefits. So here are the main reasons to try it.
#1 – Being more flexible and more toned: you can't touch your feet? Yoga will make you stronger and more flexible. You will also develop your balance and agility. In fact, in yoga, you strengthen physically, while relaxing and lengthening your muscles.
#2 – Compensating for bad posture at the office: with simple exercises, you will counterbalance everything you have done to your body during these long hours of static posture.
#3 – Improving your respiration and your breath: everyday worries degrade your breathing! Your blood is less oxygenated and that plays on your form and vitality! Breathing well is important!
#4 – Living more serenely: yoga soothes the mind and reduces stress. You will learn to control yourself and manage your emotions. Yoga will help you to relax… Goodbye negative thoughts!
#5 – Improving your concentration: it's all about training! Sometimes in yoga you have to hold postures and for that you have to mobilize 100% of your concentration.
In addition, it's not one but a whole declination of yogas that exists:
– classical yoga, Hatha yoga, very traditional
– the most dynamic, Ashtanga yoga, to work your cardio
– the dancing one, Vinyasa yoga, more creative,
– the Fly yoga, which is practiced with a hammock or a large suspended scarf
– or even the most intense, for people who prefer extreme conditions, Bikram yoga, very fashionable, which is practiced in a wet room heated to 40°C…
There's something for everyone.
As you will have understood, yoga is full of benefits for body and mind. So, for you who are already taking care of your body by using your bento box regularly, do not hesitate to test yoga to integrate it into your wellness routine! A perfect combo for your overall balance!