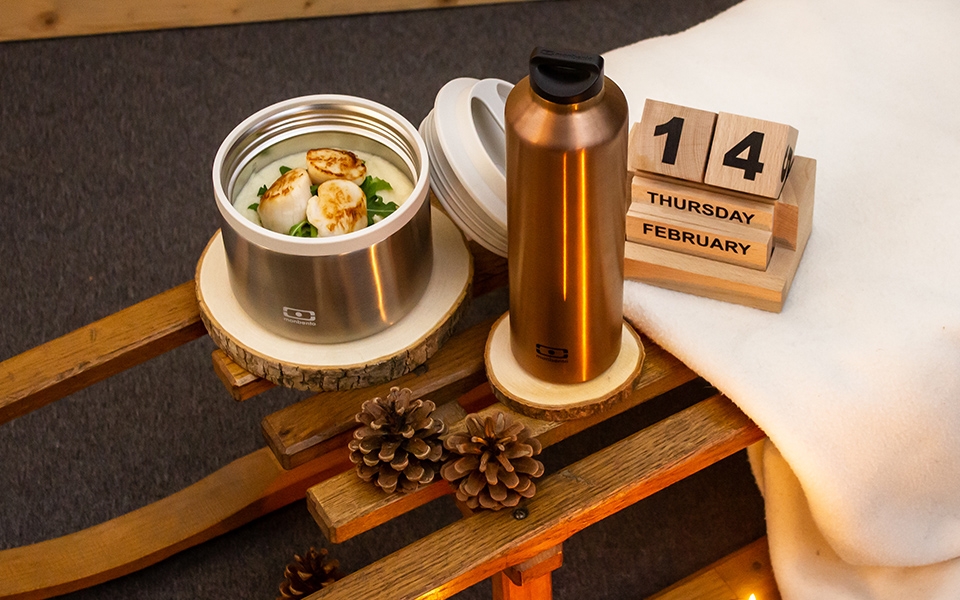 You see us coming? Yes, today, we are going to speak to you about Valentine's Day!
This year, we want to invite you to do something different than what you're used to for this occasion.
Let's change from the traditional dinner at the restaurant. We know that you've seen a lot of appetising menus but you can also think about another kind of experience, which is still going to be romantic and authentic. Your dinner will be as delicious, but in a more unexpected and charming place.
Escaping… Contrary to what you must think, you don't need to go far away to feel the break from your usual routine: a cottage in the moutains, a cabin in the trees, a small boat on a river… There's for sure an option close to your place! And for the luckiests (who are not in the cold and snow like us): they'll just wrap themselves in a blanket to have dinner outside, lit up with candles (Us? Envious? Nooo!).
To get back to the menu, no worries, you won't need to spend your entire evening cooking. To make sure that you will have something tasty, we have prepared, tasted and approved a recipe of snacked scallops! Good news: it is super easy to cook and you're going to love it.
Place it in your MB Element bento box! It is super light weight and insulated, you'll only have to open it once you arrive and enjoy a tasty meal.
Our small advise to save time on the 14th: prepare your celeriac puree the day before so you only have to warm it up the D-day.
For a 100% success evening, don't forget about any detail! For example, prepare a playlist with your favorite songs that will match the occasion. Pick songs that you both like (forget about Titanic's soundtrack!) to remember about the good times spent together.
Nothing is missing! You're going to enjoy your time feeling like you're cut off from the rest of the world… for an evening!
To Valentine's Day's lovers who would like to get a present for the occasion: we also thought about you with the MB Original Lovely Back!