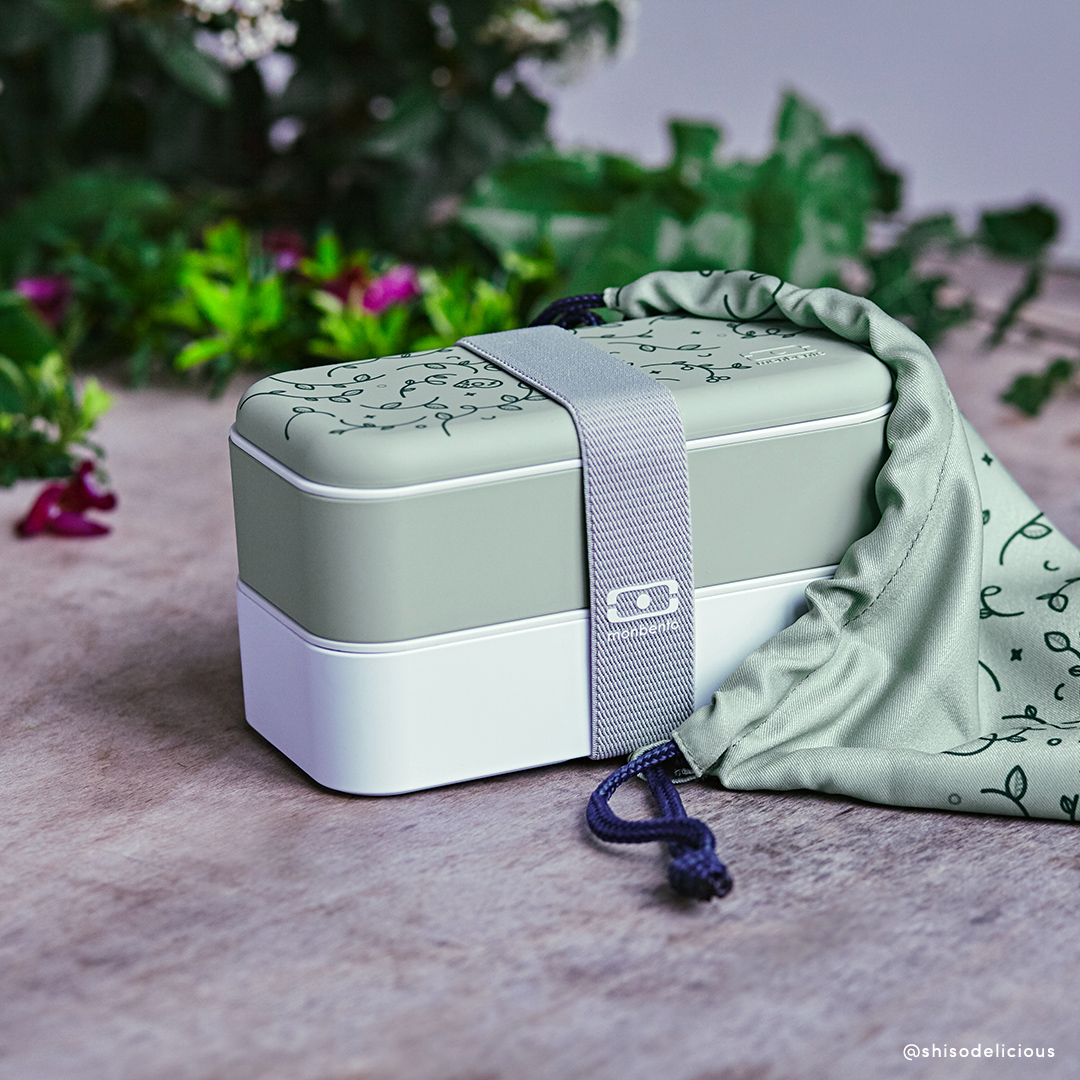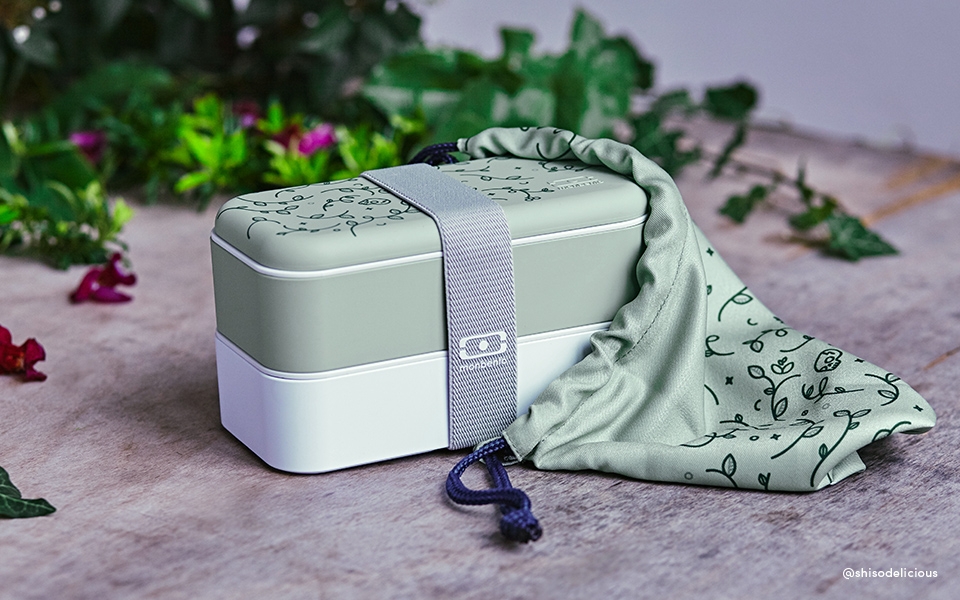 A word to those who are curious! Today, we're giving you some secrets about one of the new products in our 2019 collection, the English Garden model, which is available on the MB Original and the MB Pochette. You have spotted it with its foliage and its pretty green colour, very soft. Inspiration, choice of colours, little story… Julien, our Artistic Director, tells us the story of this graphic design.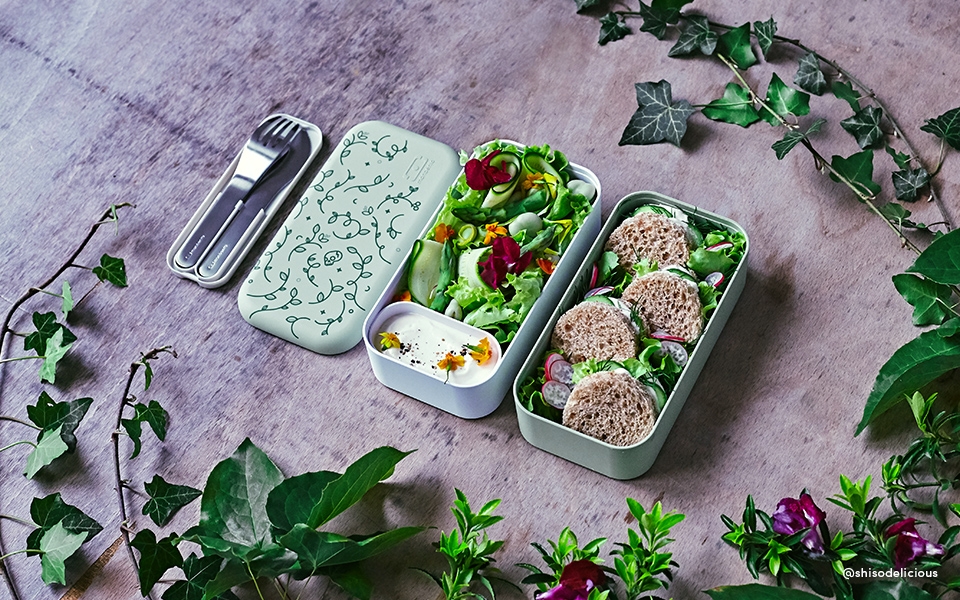 The inspiration
At monbento, you've noticed that we love nature. « It's a strong theme! » says Julien. « This natural and vegetal atmosphere is a source of inspiration for our team. It's been several years now that flowers are on our products. »
You probably remember the MB Original Floral or MB Original Porcelaine, and our Jungle and Blossom patterns that are currently in the catalog.
« The English Garden joins them with a calmer and softer approach than the drawings from our previous collection. The colour retained in the Pantone palette, the « Quiet Green », is a very soft pale green, which brings a touch of authenticity. Nature spirit is at its peak. »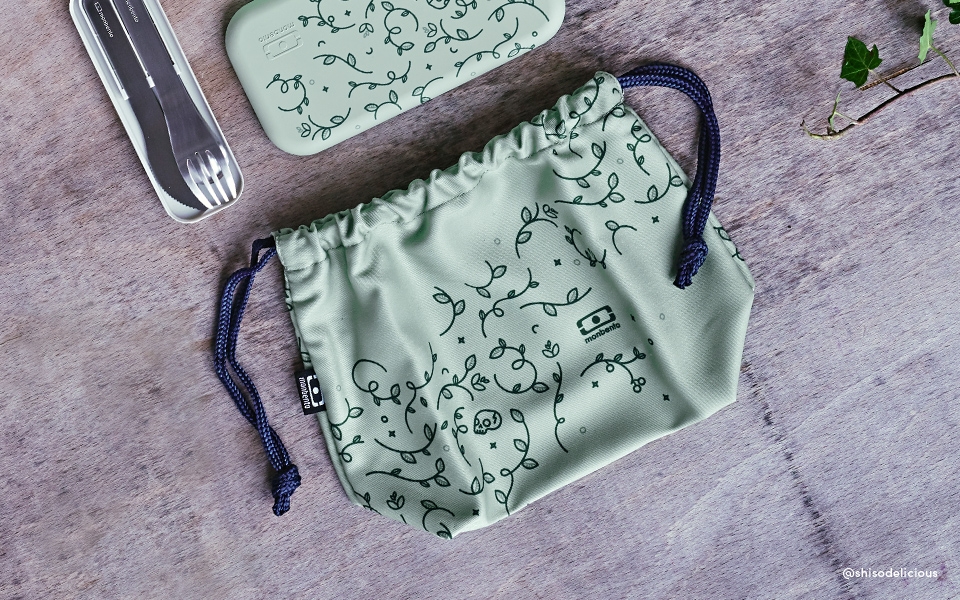 Did you notice?
Yes… It's a skull that has quietly slipped in the middle of the foliage! Some people wondered why… Others just discover it now… Julien gives us a crusty anecdote about it. "This colour, this floral pattern and its arabesques reminded me of English ladies serving tea on placemats, hiding a darker story… An echo to Alfred Hitchcock or Agatha Christie… A small English crime worthy of the greatest novels, romantic and offbeat, with a corpse in the closet (or a skull buried in the garden), hence the name "English Garden". So, this skull is a little wink to Pop-Culture."
You are now unbeatable about the English Garden!
Do not hesitate to contact us if you have any other question to ask Julien. 😉
See you soon for new secrets…