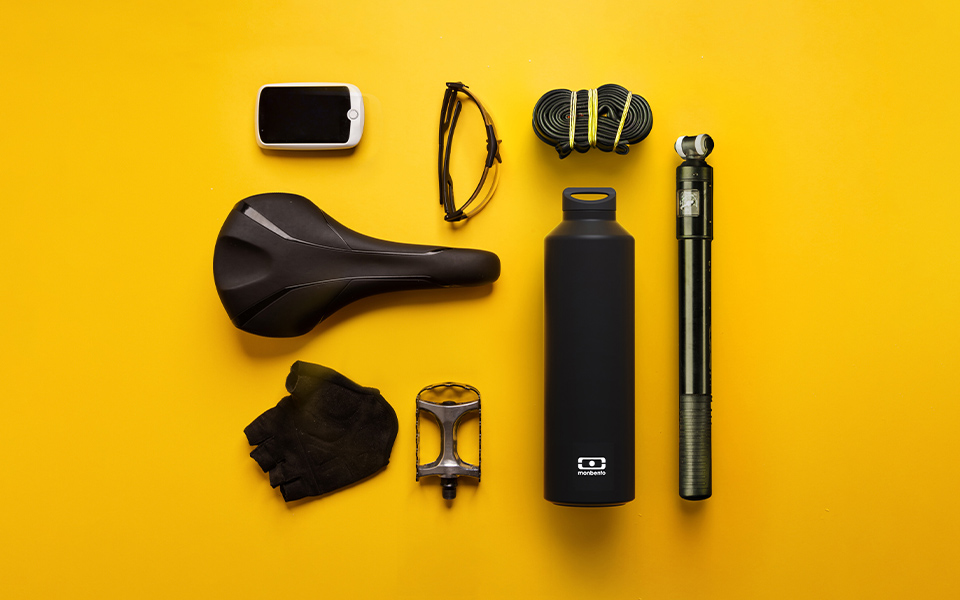 This week, a great cycling event is taking place in Clermont-Ferrand, the city where the monbento team works every day to offer you innovative products adapted to your lifestyle!
Attached to our territory and local craftsmanship, we also support our regional sportspeople. As we all know, healthy food habits represent a very important part of a top athlete's daily life! It is an essential aspect that they must take into account during their physical training.
We've been told that Rémi Cavagna, a young French cyclist nicknamed the "Clermont-Ferrand's high-speed train" was a huge food lover! During our short interview, we've decided to ask him about his eating habits, and he accepted to share his secrets!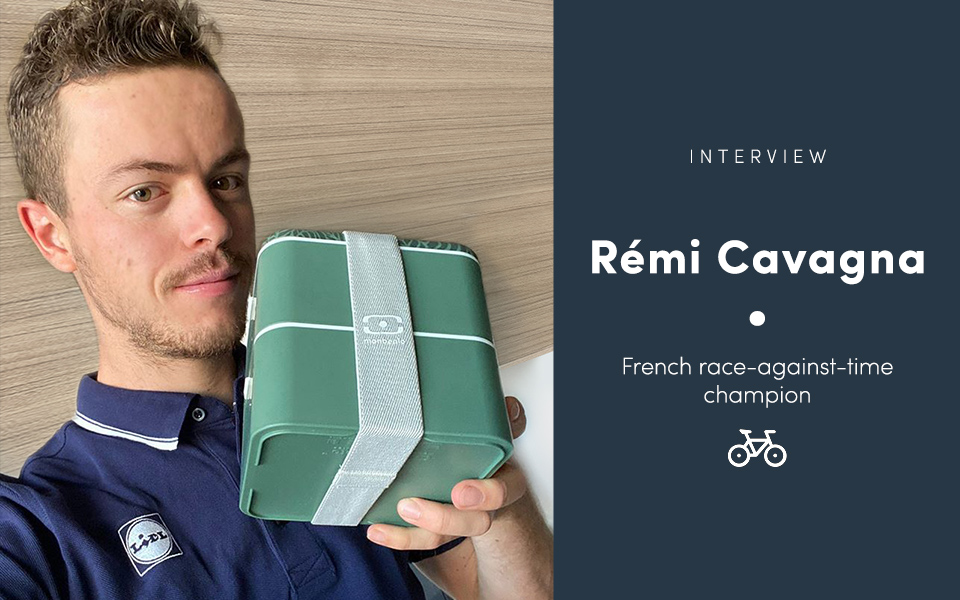 #1 – What is your biggest guilty pleasure?
I'm a real foodie, I especially love hazelnut spread and chocolate bars.
#2 – In the Auvergne region, we have a lot of culinary specialties that are often not compatible with high level sports. How do you deal with that in your daily life?
Yes, I love food and in Auvergne we have a lot of cheese-based dishes that I can't resist! However, I try to eat them outside the training periods or during winter.
#3 – We saw on your Instagram page that you acted like a real chef during the quarantine period, especially for Easter. What dish do you cook best?
Yes, I love baking cakes and especially fruit pies! I also like to cook lasagna.
#4 – What do your meals look like during stage races?
A lot of starchy food, such as pasta and rice, with proteins, like meat or fish, and often yoghurts with fruit.
#5 – Is the legend "pasta/chicken = racing cyclist's meal" true?
Yes, it's true! Most of the time before the races, 3 hours before and the previous day, we eat starchy food and chicken, which are easy to digest, and much better than red meat before a race!
As a real foodie, and after having discovered his guilty pleasures, don't be surprised if you see Rémi enjoying a piece of Saint-Nectaire cheese during a race.  😉