PulcoMayo X monbento !
Vincent, a.k.a. PulcoMayo is a french illustrator and graphic designer.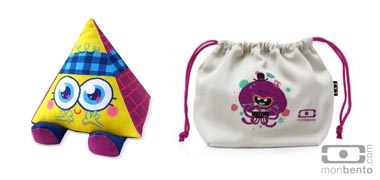 After working as a graphic designer in a web agency, he's back to the roots designing surprising monsters through different projects with a variety of materials and on all kinds of support. Thus you perhaps met his monsters on some Vodaphone ads in the corridors of the London Underground, a few times ago.
Vincent is a friend of monbento. He's currently in Japan with FlorentChavouet, the author of the books Tokyo Sanpo and ManabéShima (only in French at the moment…).
We wanted to present him because he designed the octopus on monbento postcards and new bento bags, wich are available on monbento's website for a few weeks.
And if you like the pattern of that bag, have a look at his website pulcomayo.com !