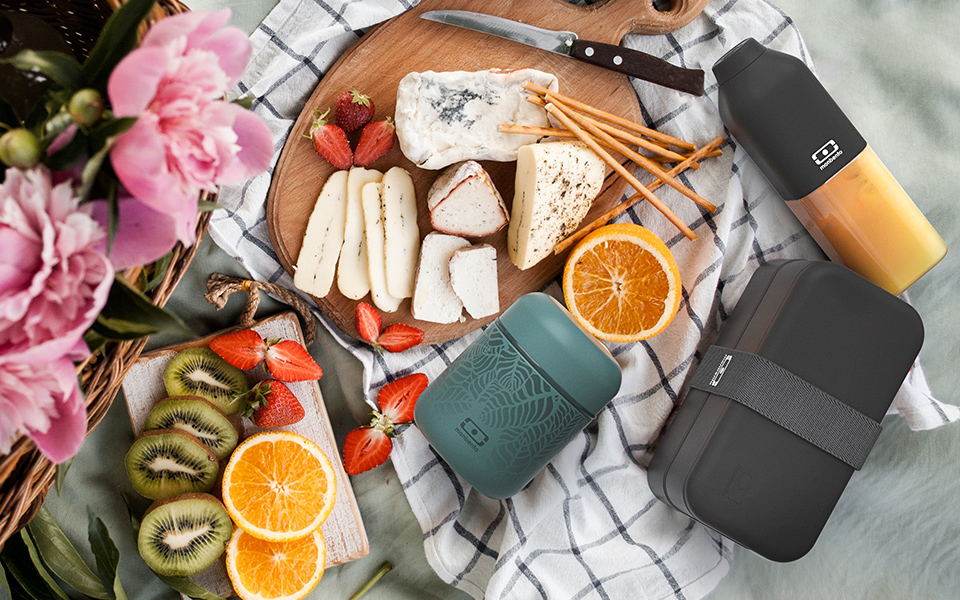 Summer is coming, the sun is shining, and birds are singing! After this long time at home, it's time to feel free again and organize nice getaways. Picnicking, hiking and walking in nature sound like perfect ideas but better be well equipped and organized!
#1 – For urban picnics!
Whatever meal you crave, it will fit perfectly in your MB Original bento box. Think about takeaway meals! You can order dishes in your favorite restaurant and collect them with you own container. Because every action count to save our planet, let's reduce our consumption of single-use packaging.
We can enjoy delicious meals, even if we don't have time to prepare it!
#2 – For hikes!
Your body needs to gain strength at lunch time! In fact, during long physical efforts, your body needs a lot of energy. Slow-burning carbs like pasta, rice, cereals and starches will give you all the power necessary! So, what's better than a fresh picnic! The MB Element insulated bento box keeps your lunch cold or even warm for up to 5 hours. Just enough to keep you going all the way to the top!
In addition, it's important to drink a lot during your hike. So, to have fresh water and stay hydrated, take your MB Steel insulated and reusable bottle with you! With tea or fresh fruit, your thirst-quenching drinks will stay cold for up to 12 hours!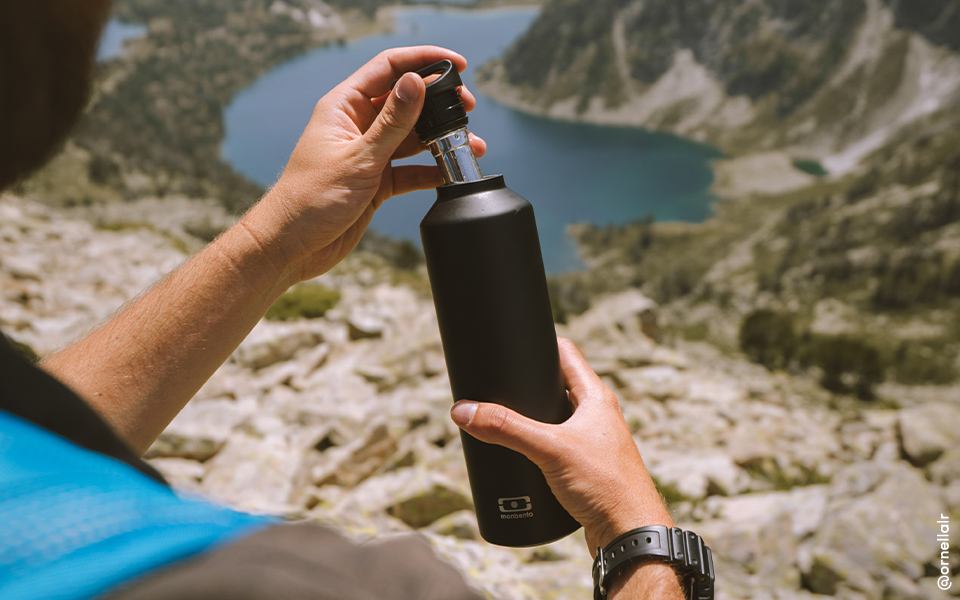 #3 – For the little cravings!
You are way too familiar with the rumbling belly feelings and are always a little peckish in the mid-afternoon? As food lovers at monbento, we know how to deal with cravings! We keep a fresh fruit salad in our small MB Capsule insulated bento box! Thanks to its compact size, it fits easily into your handbag or backpack. The perfect way to have healthy and tasty snack to feel full of energy at any time of the day!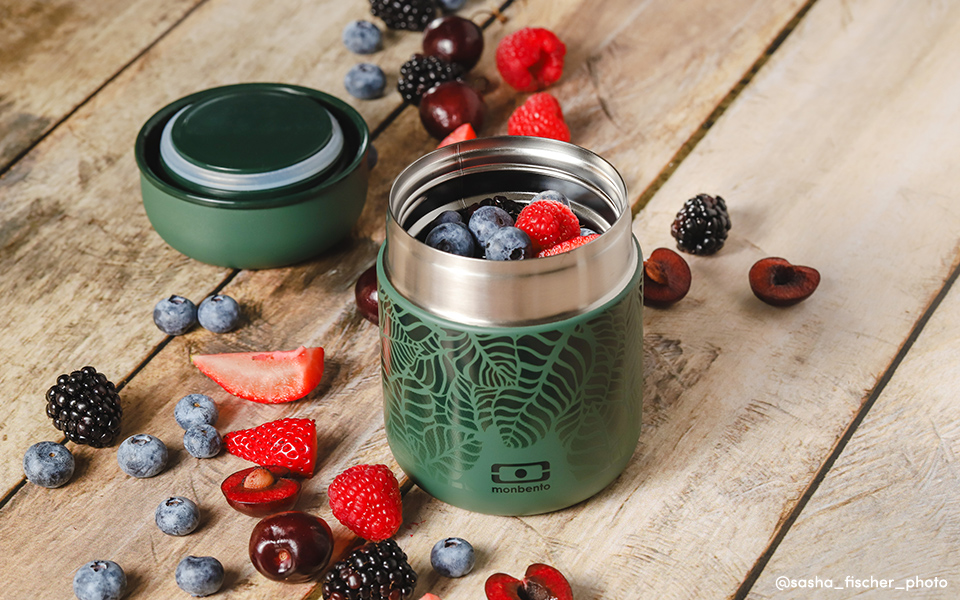 Does it whet your appetite? Discover more on our blog! We regularly post recipe ideas adapted for every situation and every bento size!