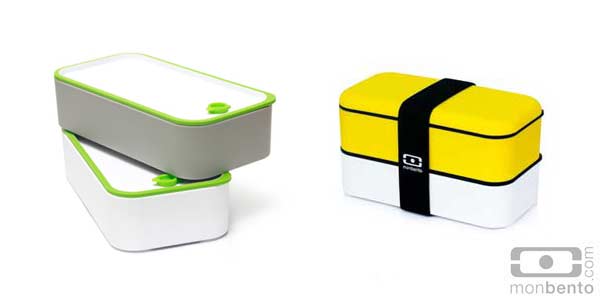 The new MB Original just arrived in the monbento™ line.
This bento box as the same basic qualities as the previous one : it as two containers one on top of the other with a removable separator.
Its other caracteristics changed a little. The fabric, lids and fully suitable for microwave.
Yes, PBT new material is more resistant than the previous one. But it's rubber aspect is still here, even smoother.
Its intermediary lids have know a small cap that can be opened to let the pressure and steam go. This new intermediary lid makes the bento box 100% air tight.
It also exists in a new color : are you going to like monbento original in yellow ?
MB Original is available in 10 colors and 6 patterns !
New graphisms are not in stock right now, they will be online during next week.