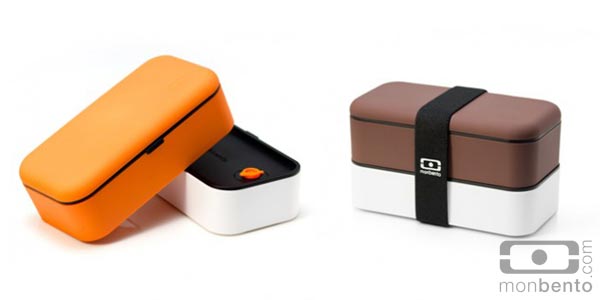 monbento grew a lot during the last few months. Just as planned the company is now dedicated entirely to its own products. With more space for its products, monbento can offer you more possibilities to customize your bento box.
The latest new products are the orange and chocolate versions of MB Original. The new versions are the same as our other great MBO boxes with soft-touch material and microwave and dishwasher-safe airtight intermediary lids.
Our goal to ensure more and more bento customization is becoming a reality. 3 new top lids : Tree Girl, Pixel Food and Koï are now available separately. The intermediary lid comes in 9 colors : black, fushia, blue, green, red, sand, yellow, orange and chocolate!
Let your imagination run wild and make your bento box as you like!