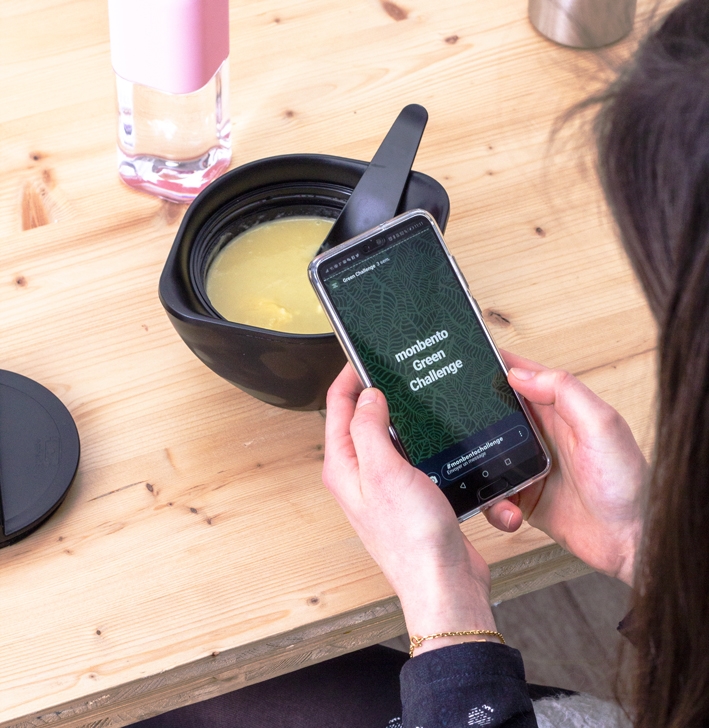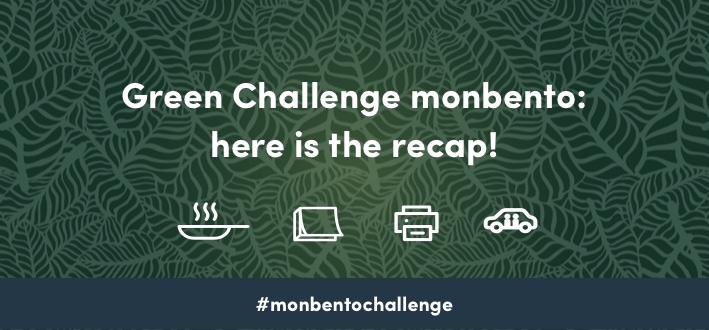 Since the beginning of January, we launched a Green Challenge on our Facebook and Instagram accounts. The goal was (and still is!) to adopt new habits that are more respectful of the environment and discover that it is not so complicated;) As promised, here is the recap!
By just mentioning the topic of a Green Challenge within the team and on our social networks, ideas have blossomed to propose small challenges!
It takes 21 days for a new behavior to become a habit; with time, we have seen our little behaviors change and our curiosity grow. For example, we refuse as much as possible disposable bags! Many of us have added a 'No Ads' sign on their mailbox and no longer have a stack of flyers and magazines that fall on their toes every time they check it. We take an extra second to decide wether we really need to print that document before pressing OK. And we use our phones to make lists rather than a sticky note.
The idea is to start with simple things! For example, as big coffee drinkers, our management ordered compostable capsules for the machine. The girls from the sales department immediately proposed to collect them for their compost. Once tried, these capsules were quickly all used up and the creative team launched spontaneously a new group order! This is the way we do things: they can be done alone but together it's more fun!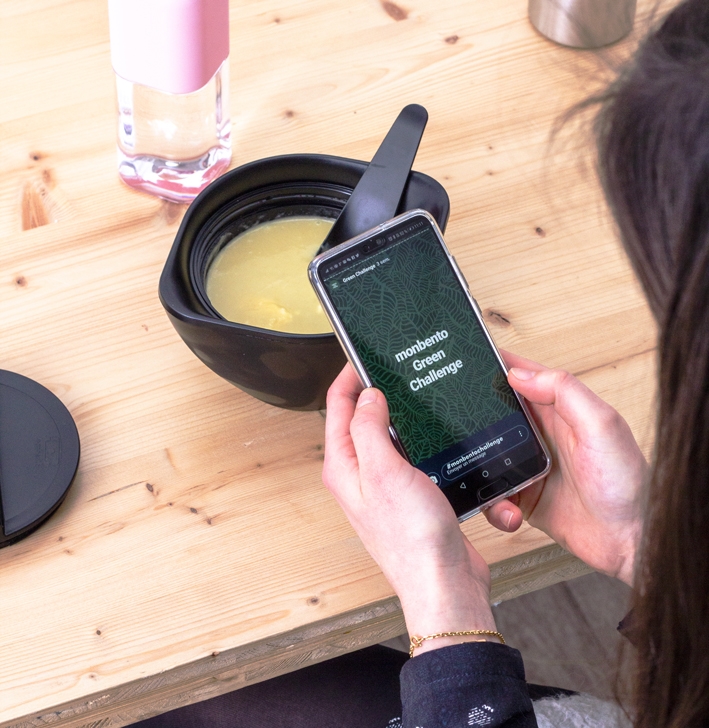 The "home made" challenge settled in more durably too! The eyes over the neighbor's bento, sharing recipes, dessert duels (we couldn't figure out which of coconut pearl cream or chia pudding tasted best – we'll share the recipes so you can give us your opinion ;-)) … Some even discovered themselves a new passion like our Director of Operations: not a fan of cooking, he began to watch videos dedicated to meal prep on YouTube and is about to get started!
One of our salespersons even offered, with her catering company, to prepare our lunches. Her specialty: Mexican cuisine! She collected everybody's bento box the day before and we all enjoyed her delicious food without any waste at lunch!
Some of us are already going much further in the green approach. Our warehouse manager, for example, does zero waste shopping: he brings his own containers for food and household products and buys in bulk. He almost has everything home made, has a compost in his garden and throws very little! And as it become a habit for him, it does not even seem complicated!
What we remember from this Green Challenge is above all that every gesture is good to take! Everyone can take part at their own scale and according to their wishes! It's a story to follow! The change is on!