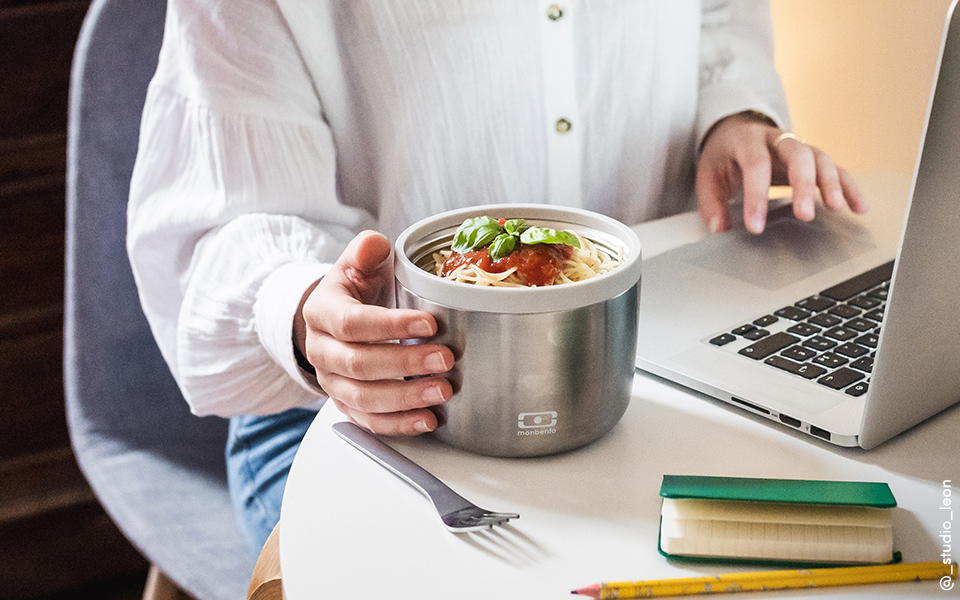 Taking away a meal needs to be well prepared! Eating out of the house doesn't mean we should forget our good habits and our daily tasty treats! So, let's buy fresh products, wash them, cut them, simmer them, taste and season them, and set them aside for our next day's bento box. However, sometimes our destination doesn't let us make the most of the delicious meals we have prepared, because we can't reheat them or keep them cool… that's why monbento® created its first insulated lunch box in 2015, the MB Element.
6 years later, the partner of lunches kept hot or cold is getting a brand-new look! New design, new capacities, new finishes… let's discover together all the advantages of the new MB Element 2021!
          1. Lunch kept at temperature for up to 10 hours*
Yes, you have read it right: the MB Element will keep your meal warm or cold for up to 10 hours*! With the health crisis we have been going through for several months, organizing our last on-the-go lunches has sometimes been complicated. That's why monbento® design team decided to work again on the MB Element to make it even more efficient and resistant, in order to meet today's needs. Thanks to a double wall with an air gap and an insulating foam inside the lid, food will be kept at the right temperature without using any microwave or fridge, for up to 10h*. Adventurous eaters will be free from all constraints and have more time to dedicate to their activities!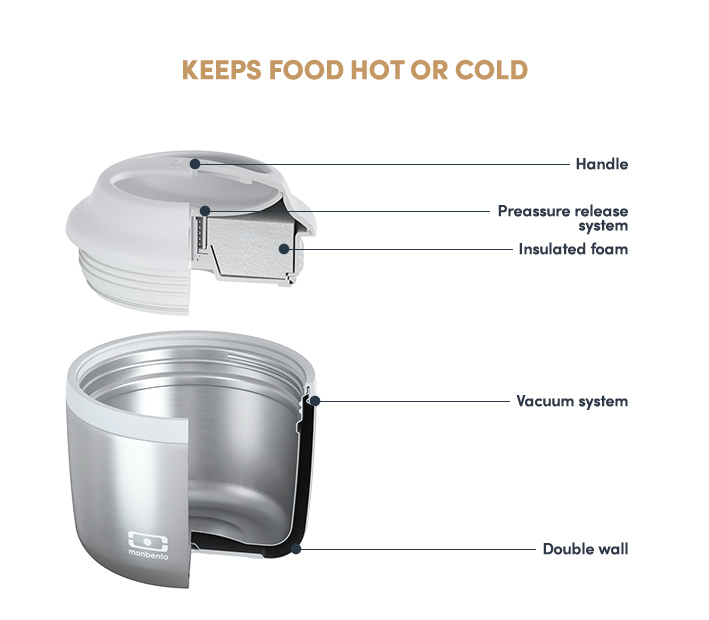 *depending on the content and conditions of use
          2. Sleek design
Another MB Element 2021's major advantage is its compact size and weight, making it easy to carry everywhere with you! That is an important aspect that was also taken into account during the product design process:
With the 2021 version, we wanted to give the MB Element bento box a softer, smoother appearance. This more compact shape also plays an important role in its ability to maintain the temperature within the bento box. We worked on an inner double-lipped seal for greater safety and a smoother screwing. Its size has been carefully designed for an adult meal, in order to optimize temperature preservation while still holding a consistent dish, thanks its 550 ml (18.6 floz) capacity! – Olivier Gagneau, product designer
In addition to the MB Element 2021's ergonomic design, its handle on the lid makes it convenient to carry and open.  Still fitted with a screw thread and a steam release knob (which is now flatter inside the lid for optimal cleaning), this insulated bento box is very easy to open and close.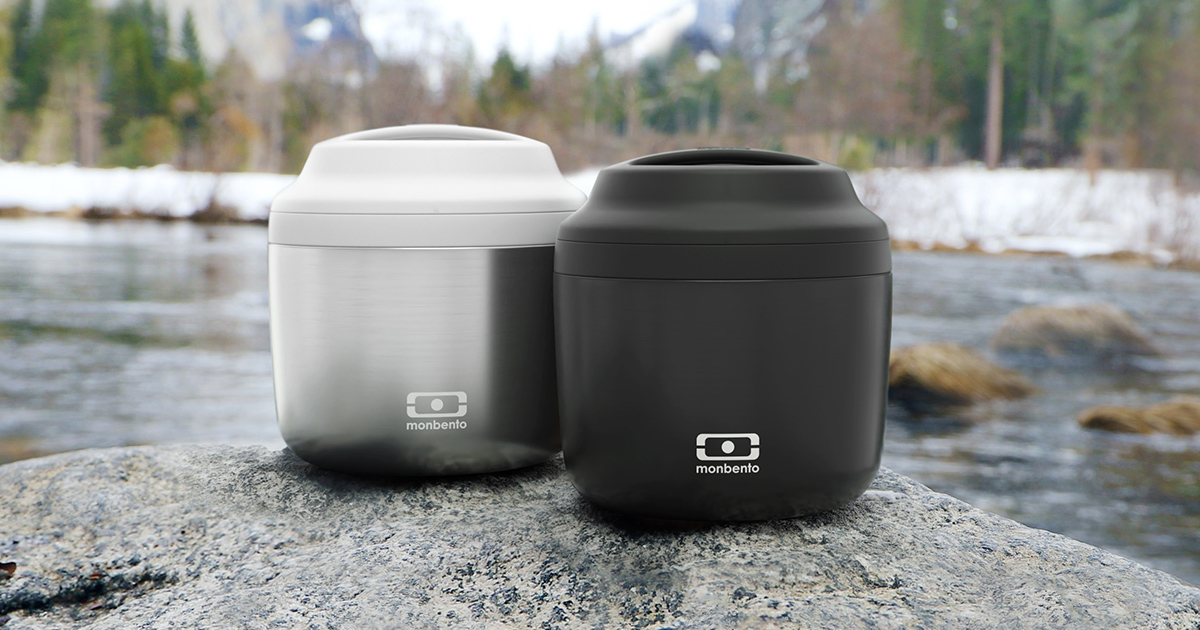 3. High quality-materials
At monbento®, the choice of materials is a priority. The MB Element 2021 is mainly made of 316 stainless steel, a long-lasting and resistant material. Its lid is made of PP, a plastic that we have been using for years to produce most of our bento and snack boxes. Thanks to these carefully chosen materials, this monbento® insulated lunch box can be used safely and will follow you for many years to come!
So, will you let yourself be tempted by this new generation of stainless-steel insulated lunch box? Available in black Onyx or metallic Silver, the hardest part will be to choose only one!