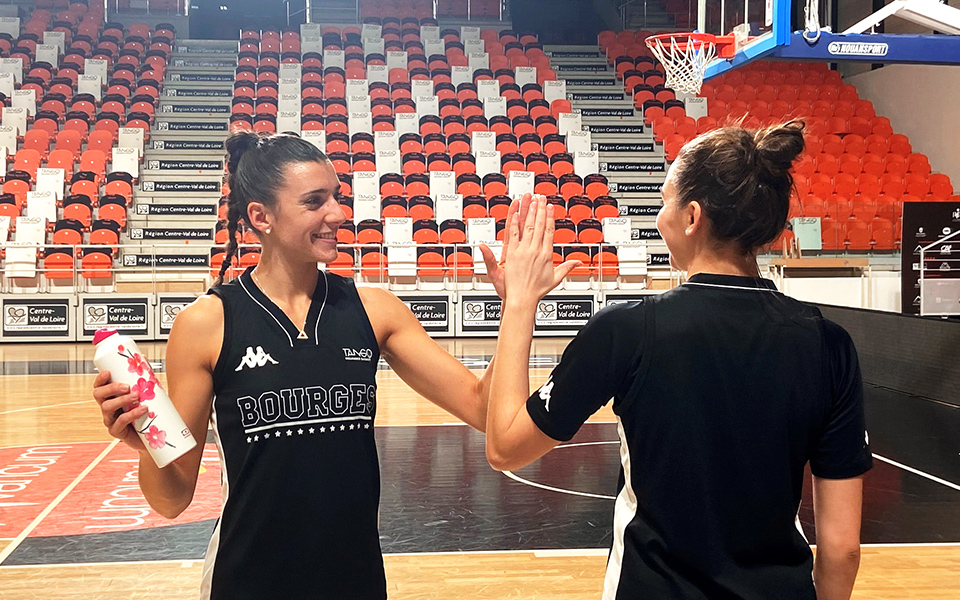 Hello monbento lovers!  
 This December, I have the pleasure to meet you in snowy Sopron, Hungary, to share with you my week in Euroleague. 
Euroleague, what is it? 
 First of all, it should be noted that the Euroleague is the best European inter-club championship in the basketball field.  
 My club, Bourges Basket, has been participating in this championship for 24 consecutive seasons, that is to say since 1995/1996, the year I was born! It won three titles in 1997, 1998 and 2001 in this competition. 
 This year, with the Covid sanitary crisis, the competition was organized a little differently to comply with all the restrictions and protocols. Usually, the competition takes place every week. The teams involved play international games in the Euroleague on Wednesdays, and then join their own national championship during weekends.  
 But this year, the International Basketball Federation organized this competition in the form of week-long "bubbles", in order to avoid transportation, travels and make the game setting easier. 
The « bubbles » 
 Sixteen teams participate in this championship – four pools of four teams.  
 My team is part of pool D with Sopron (Hungary), Basket Landes (another French team from Mont-de-Marsan) and Galatasaray (Turkey).  
 The other pools were also gathered in bubbles, in three other countries.  
 The first bubble, corresponding to our pool's first leg, took place in Sopron, where we stayed for a week.  
Our week in a « bubble » 
 All our delegation (players, technical staff, medical staff and managers) had to undergo three PCR tests 14, 7 and 3 days before competition started. 
 First, we left by private plane from Paris-Le Bourget airport with the Basket Landes club. We landed in Vienna (Austria), where we took another mouth test at the airport 
 Then, we were driven by bus to our hotel in Sopron. All the teams of our pool stayed in the same hotel, but we could not leave it or have contacts between teams. The only contacts we had were when we saw other teams in the hotel lobby. 
As the Turkish team had several Covid positive cases, their delegation was not able to join the competition. Thus, we were only three teams participating.
We stayed there from Sunday, November 29 to Saturday, December 5. We played and lost two games, on Tuesday and Thursday. 
 Following these defeats, the goal-average is important because we will play the second leg in a new "bubble" in January 2021. The ranking within the pool can be decided then. For the moment, we are still in the competition and the second legs will therefore be decisive.  
My impressions  
 While the results were not as good as we were hoping, I was still very happy to participate in this competition and take part in this "bubble".  After analyzing these games, we will work even harder and challenge ourselves for the second legs, in a bit more than a month. 
Laëtitia