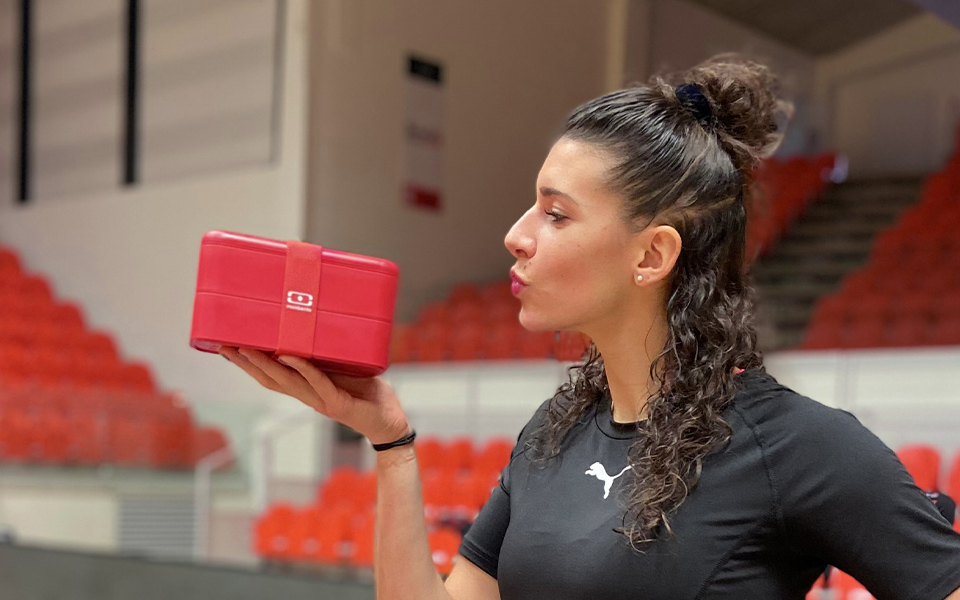 Hello the monbento family!
As this year is coming to an end, it's time for me to share with you my personal review of 2021.
This year, my main goal – both in my head and my heart – was to fulfil my "Dreams". As I often remind you, the quote of Antoine de Saint-Exupéry "Make your life a dream and a dream a reality" is part of my daily life. And that was all the more so in 2021!
Let's take a look back at this incredible year by event and by goal!
In 5×5:
Goal: To win with the Tango Bourges Basket Club at least one of the three competitions that we played (French Championship, French Cup, Euroleague).
Results: We were 1st at the Championship and won 19 times in a row (which had not happened since the early 2000s) but unfortunately, this position did not help us win one of the three titles: we lost the semi-final of the French Championship and French Cup. Moreover, we did not win the Euroleague's pool games.
à So for 2022, my goal is more than ever to get a title in the First Division and in the European Championship.
In 3×3 :
Goal: To qualify and get a medal at the biggest international sports competition in Tokyo. To stay on the European podium.
Results: As we did qualify in May 2021, we flew to Tokyo last July. Unfortunately, you know the result… the chocolate medal! Although I love chocolate, I would rather break my tooth on a metal, the more golden one possible ;-).
The second part: partly achieved with our 3rd place at the European Cup, at the Trocadero in Paris last September, to close the 3×3 season.
à I'm going to keep working and improve my skills in the years to come to remain on the European podium and to, hopefully, make my medal dream come true in Paris in 2024!
With monbento :
Goal: To share various experiences with the brand in order to extend our skills and knowledge.
Results: I feel very grateful to this local partner, with whom I share the same values and who made it easy to exchange, to evolve and to discover a new world. In addition, my fast-paced lifestyle and my many on-the-go meals fitted perfectly with the brand. It made it easier for me to enjoy my homemade meals, while limiting my waste and preserving the environment. This way, I was taking care of myself – my work tool – and the environment.
As you can see, although I have done everything I could to achieve my dreams in 2021, I have only reached a part of them. So, the great competitor that I am wants more; being so close to making my dreams come true made me feel even more motivated for the next challenges. That is why I keep the same goals for 2022, 2023 and 2024 and will do my very best to reach them! 😊
I feel more determined and motivated than ever; do you want to follow me?
And you, what are your next goals?
Laëtitia