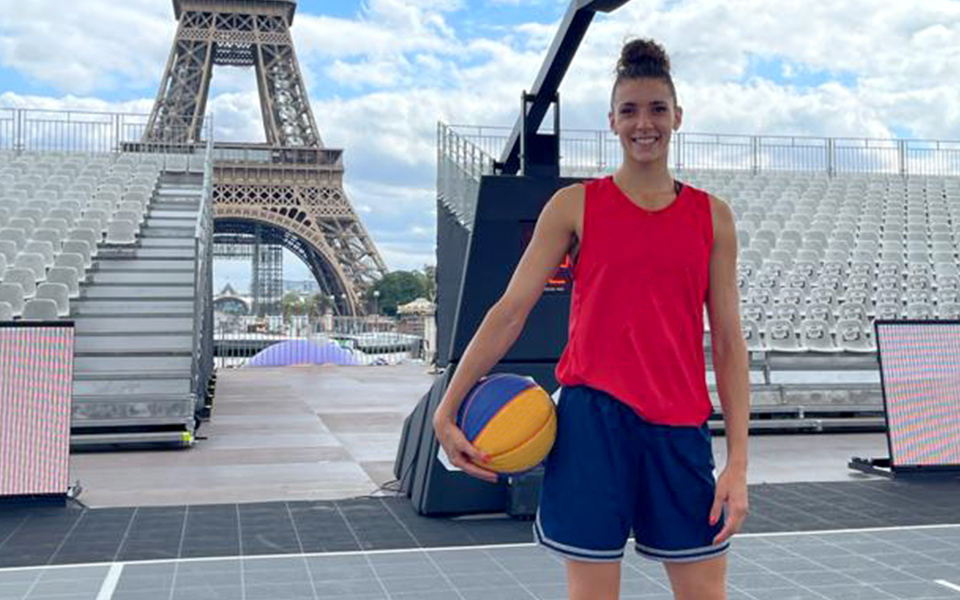 Hello the monbento family!For this new article, I want to tell you more about my basketball 3X3 European Cup experience that I had the honor to share with other players from the French men's and women's teams, in Paris, Trocadéro, from September 10 to 12.
Getting ready:
We started practicing for this competition at the "Tremplin Sport Formation" (formerly "CREPS") in Voiron, France, and later at the "INSEP", in the Bois de Vincennes in Paris. After two weeks of training, we were feeling ready to get this European title!
On Thursday, September 9, we arrived at the competition venue. The tournament would start the next day for the women's team and the day after for the men's.
The games:
Both of our teams had a good start. The women's team won against Israel and Germany, and the men's team won against Austria and lost against Lithuania, which all led us to the quarter final.
Going in quarter final of the basketball European 3×3 Cup in this incredible place with the Eiffel Tower in the background was brand new and absolutely wonderful for all of us!
On Sunday, September 12, as we were all in the final stages of the competition, we knew that anything was possible, especially in the decisive games, in our own country.
Unfortunately, the men's team lost in the quarter final against Serbia (represented by a professional 3X3 basketball team) who, for the third year in a row, won this European Cup.
In France, there is still no professional 3X3 basketball team or club, either for men or women. That's why being a monbento® ambassador helps me live my 3X3 adventure on a daily basis.
As for the women's team, we won against Romania in the quarter final and lost the semi-final against Spain, who won the European Cup that night. Does it ring a bell? The same scenario happened during our previous major competition in Tokyo (to read again in my August 2021 article)!
At 6pm, we lost the semi-final, and in just a little more than two hours, we had to fully move on and focus on the next game that would take place at 8:40pm, in order to avoid what happened to us in Japan: not appearing on the podium again was not possible!
Moreover, twenty minutes after our semi-final, we learned that we would play the small final game and fight for the Bronze medal against Russia, who won the Silver medal in Tokyo!
So, a united team with the desire to take its revenge, supported by the French audience in a wonderful place … It was not about four French players plus the technical and medical staff, all the players who had not been selected, the federation and the whole country, it was all about one single and massive powerful team!
We were able to react and get this victory that was so important for French basketball, in our own country! But it was especially important for us, players, after some of us got "hurt" in Tokyo…
I will remember from this experience our great revenge, our incredible motivation, our persistence through thick and thin, and an unbeatable source of pride.
To conclude:
A few days after the competition, I'm now realizing how lucky I was to be able to play in front of the French audience, in this incredible venue. Most of all, I'm beyond happy I played, for the very first time, in front of my family and friends who had come all the way from Clermont-Ferrand to see me play 3×3 basketball for real, and not on a screen.
I'm so proud we were able to represent our country on the international stage once again! I feel extremely grateful to be able to live my passion every single day and to be able to constantly challenge myself, pursuing my dreams. And recently, my boyfriend Franck got selected by the senior team of this competition, so I have the great honor to share this incredible sporting and human adventure with him. That's a very talented team that has a lot of potential; we all look forward to following them!
It's now time for 3×3 basketball to take a break until new challenges come, next summer. As our sport is now officially registered in the biggest international competition, future looks bright!
See you soon!
Laëtitia