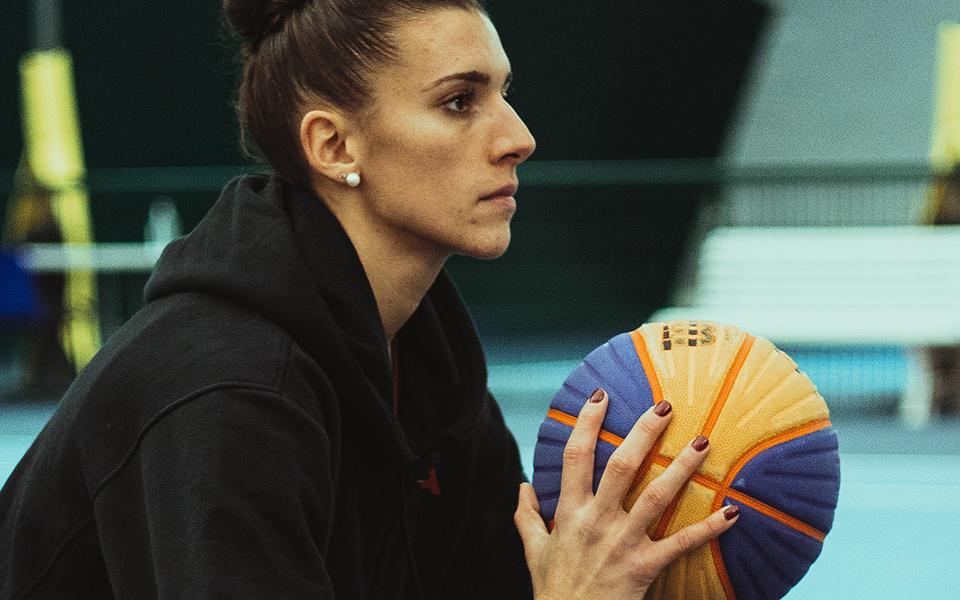 After the biggest international competition come new goals and new challenges. Indeed, getting ready for 2024, the Basketball Federation is making some changes to create a new dimension of 3X3 in France.
That's why last November, we started with several other players a training course at the INSEP (National Institute of Sport, Expertise, and Performance), one of the only places in France where we can play all year round on 3X3 courts with Voiron and Poitiers. As 3X3 basketball isn't a professional sport in France yet, the technical staff (coaches and managers) of the National Team built a brand-new team from the pool of 5X5 basketball professional players. New 5X5 professional players were thus able to discover this version of basketball while developing their skills.
As for me, playing both 3X3 and 5X5 basketball helped me get more experience and develop my decision skills. I also gained aggressiveness, both as an offensive and defensive player.
Moreover, during this training course, the staff was able to test new players and new team configurations in order to prepare the next major 3X3 basketball competitions.
The next 3X3 gathering will take place in mid-February, when the 5X5 championship will take a one-week break. As the 3X3 competitions are only held during summer, after the 5X5 championships, the staff has time to decide which players will be chosen. That way, they can create the best possible team to represent France at these competitions.
As you probably understood, although this version of basketball was very popular last summer in Japan – during the biggest international sports competition – 3X3 is not yet at its peak. However, the amount of accredited 3X3 courts is slowly increasing and preparations for major 3X3 and 5X5 competitions are still differentiated. But little by little, because of its particularities and specificities, 3X3 basketball is getting more and more popular, both among players and the audience.
And you, what do you think?
Laëtitia