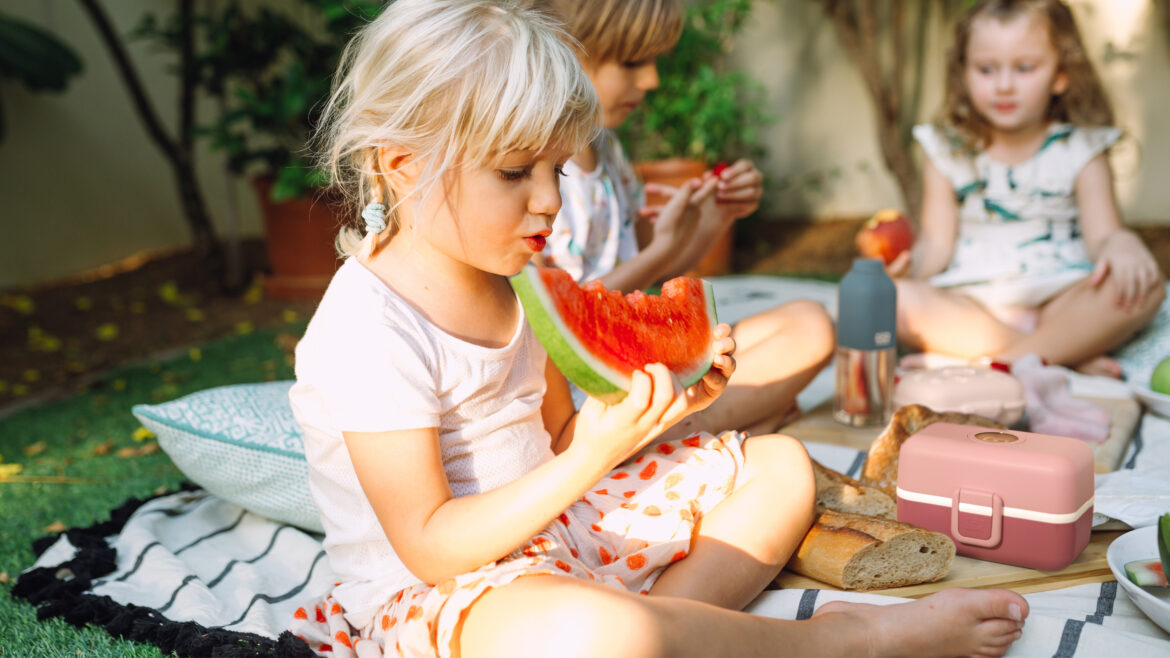 Tips for a successful picnic!
Sunny days are here, which means it's time to take your picnic equipment out and go on an adventure, have lunch in the middle of nature! For the International Picnic Day on Friday, June 18, let's discover some tips to guarantee a successful picnic.
#1 – Collect everything needed for a 0-waste picnic!
Having lunch in the park, at the beach or in the middle of nature doesn't mean that you have to give up on the comfort you have at home or put your 0 waste habits on hold! Thanks to the monbento® complete lunch sets, the whole family can easily enjoy delicious homemade meals!
For the warm summer days, you'll be able to enjoy a lunch in the shade of a tree, kept cool for up to 10h* thanks to the MB Element insulated bento box. Moreover, its compact shape will be easy to fit in your backpack! Along with an iced tea perfectly brewed in the MB Steel insulated bottle, you'll be able to enjoy a refreshing break!
monbento® also offers the possibility to enjoy a Made in French lunch on the go! For the sandwiches and quiche slices, the MB Square and its 1.7L (57 floz) capacity and high edges will be perfect.  Thanks to its 1L (34 floz) capacity distributed over two tiers, the MB Original bento box holds complete and perfectly compartmentalized meals. The high and transparent edges of the MB Jar beautifully highlight colorful salads. And last but not least, the MB Delight and MB Savor make it easy to carry starters, desserts and small sides thanks to their light weight!
*depending on its content, the environment, and conditions of use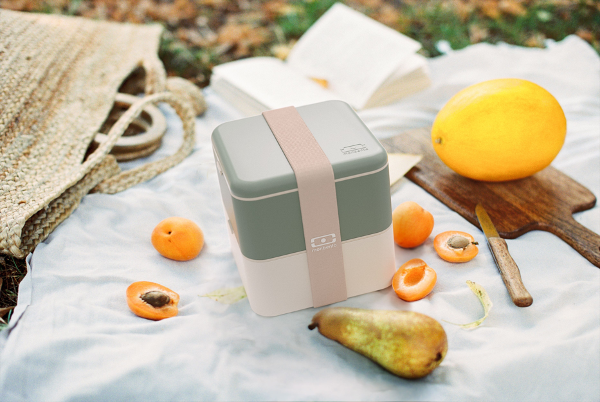 # 2 – Fill your bento boxes with love!
A reusable, practical and pretty set for my picnic? Got it! Now it's time to fill all those containers!
A picnic is the perfect opportunity to enjoy seasonal fruit and vegetables! The day before or in the morning, go to your favorite stallholder and buy the best products: some fresh strawberries, juicy peaches, or ripe tomatoes.
Once at home, take time to imagine your bento box. Because we eat with our eyes first and because you'll be surrounded by beautiful landscape during your picnic, pay a special attention to the presentation. Highlight bold colors, create funny shapes in your kids' sandwiches using cookie cutters and add some toppings on top of your dishes.
You can also play with textures to enhance your meal! Surprise your taste buds with a few crunchy salad leaves in your roasted vegetables bagel; add some almonds, sesame seeds or roasted hazelnuts to your salad; pair your homemade cake with some fresh and juicy fruit.
Because a picnic should also be practical, keep tasting in mind when preparing your bento box. Maybe there won't be a table where you'll have lunch, so make sure you cut all the ingredients before placing them in your bento box, so that you'll just need a fork (or some chopsticks) to enjoy your lunch. You can also prepare your dish to make it easy to eat with your fingers, in just one bite. It can be for example crustless mini quiches, pizza cooked in tartlet molds, cakes cooked in muffin molds or any other idea coming to your mind!
And if you like to take up challenges… Why not organizing a themed picnic? Surprise your friends and relatives with an all-red meal, from starter to dessert! Celebrate the Italian, Moroccan or Chinese flavors! Have fun recreating the breakfast flavors, but for a picnic at the end of the day! Possibilities are endless!
And to give you some inspiration, discover all our recipe ideas on our blog!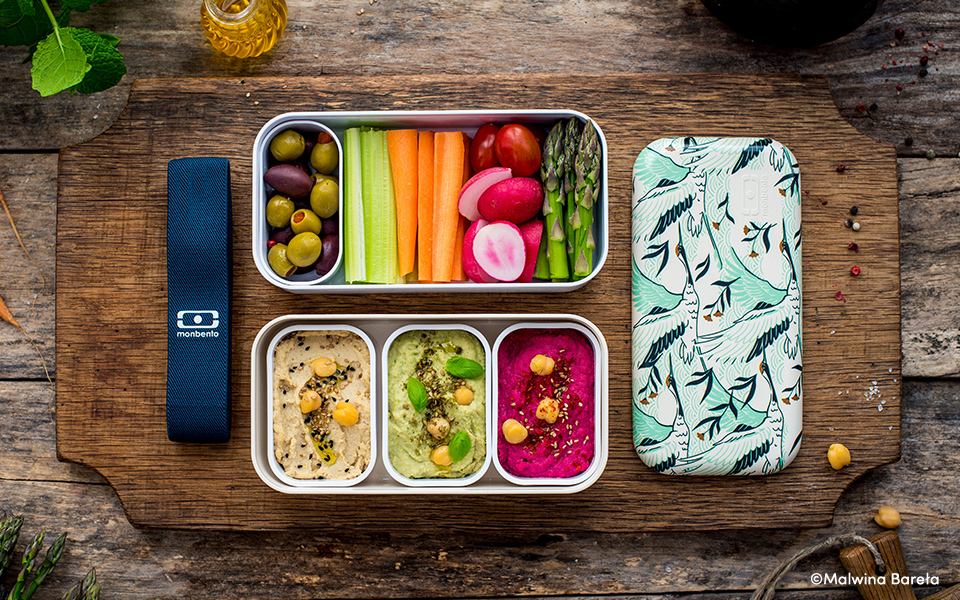 #3 – And don't forget the activities!
Nothing better than a family picnic to enjoy a real break and be immersed in a comforting and relaxing bubble! But that's also the perfect opportunity to have fun and create new memories, thanks to fun and playful activities!
Before leaving, pack the badminton rackets, a Finnish bowling game or a soccer ball to stretch your legs after lunch. Kids will also love playing Marco Polo, British Bulldog or even hide-and-seek with parents! For those who prefer quiet activities, you can always count on timeless cards or dices games, or you can also play charades for guaranteed laughter!
To make this day unforgettable, you can also conclude your picnic by choosing a small souvenir to take back home in your empty bento box: a leaf fallen from a tree, a chestnut shell, a marbled pebble or a small branch with a funny shape.
And most of all: don't forget hats and sunscreen!
Have a great picnic!