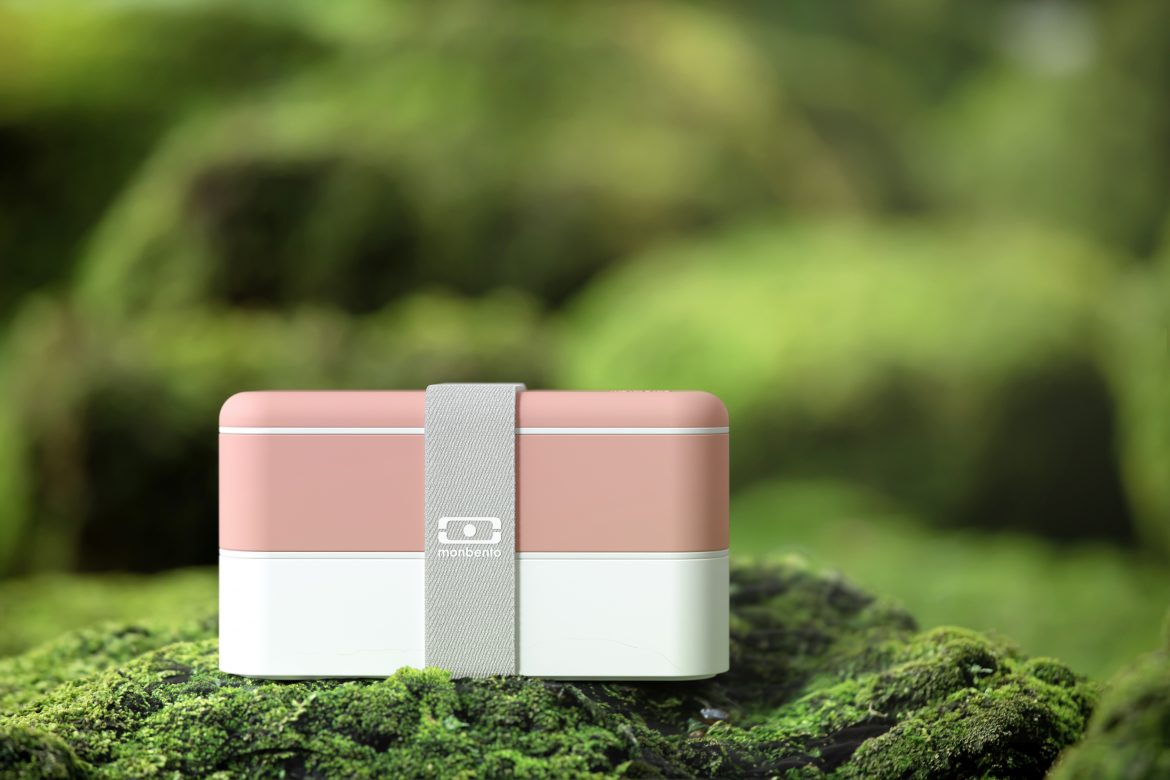 Today, rethinking our lifestyles and reducing our impact on the environment is at the heart of our concerns. It is the purpose of The World Creativity and Innovation Day to find solutions in terms of sustainable development by appealing to everyone's sense of creativity!
At monbento, we have been reinventing nomadic meals for more than 10 years while taking care of you and of the environment! What if we took stock together 😉?
The user has always been placed at the heart of our reflexion at the center of our innovation processes. It is essential to us that our products be designed in such a way that going reusable is a positive experience throughout! We therefore give special attention to the design of our products: they are light and practical, they are products you can associate to and even sometimes customize to suit your wishes!
For each new product, we give special attention to the choice of material. Our objective being: to offer you quality products that respect the environment and your health. Being in line with International food standards, BPA-free (in accordance with legislation), initiating regular quality controls by independent laboratories, proposing extended warranties and the possibility of replacing lost parts: everything is done in order for you to rely on your monbento products for as long as possible!
Durable? Yes! By turning our back to expendable materials, we considerably reduce the environmental impact and limit our use of single-use packaging! Why throw away and create waste when reusing is an option?
Our teams are constantly on the look for new alternatives to everyday disposable food packagings and invite you to join the #goreusable community, which already gathers several million users! You too, change your consumerist habits by opting for BULK products and homemade meals!
But Our ambition does not stop here; in order to reduce our environmental impact considerably, our MB Original bento boxes to be distributed in European countries are all Made in France. This choice allowed us to reduce our CO2 emissions linked to the transportation of our flagship product and it is a dynamic process we are keen to pursue.
Innovation also means thinking the product throughout its life span and even if it is reusable, to consider it from the moment it is produced, until its very end of life. This year, as you know, we have rethought our favorite product, the MB Original Made in France, and have given it a new lease of life in line with our values. From now on, with its matt finish, deprived of coating, it can be deposited directly into the yellow bin when its last day comes. Also, and the recycling of its eco-friendly packaging, made of kraft and now printed with vegetable-based inks, has been made easier. A concern for A minimum of disposable to leave all the space it deserves to reusability!
Yes! Innovation is part of our DNA! And it has not finished yet pushing us in our reflections to offer you products that meet our modern lifestyles while respecting the environment. These are important challenges that we have at heart to take up!